Hello and greetings from Mike and the Pinger Home!
After spending my first 11 years at St. Joseph's Indian School in the William Home with fourth and fifth graders, I have moved! I am now in the Pinger home with fourth, fifth AND sixth graders. The school year is off to a very fast start – it is truly hard to believe that the first nine weeks end today!
As always, the start of the year brings on many new things.  There are new staff, new kids and new memories to make.  Powwow is truly one of my favorite days of the year.  Watching the kids get prepared and the practice they put in to their dancing leading up to the big day.  We were delighted to have both Miss St. Joseph's and Jr. Miss St. Joseph's – Shawnna and Diamond – in our home. We're so proud of them!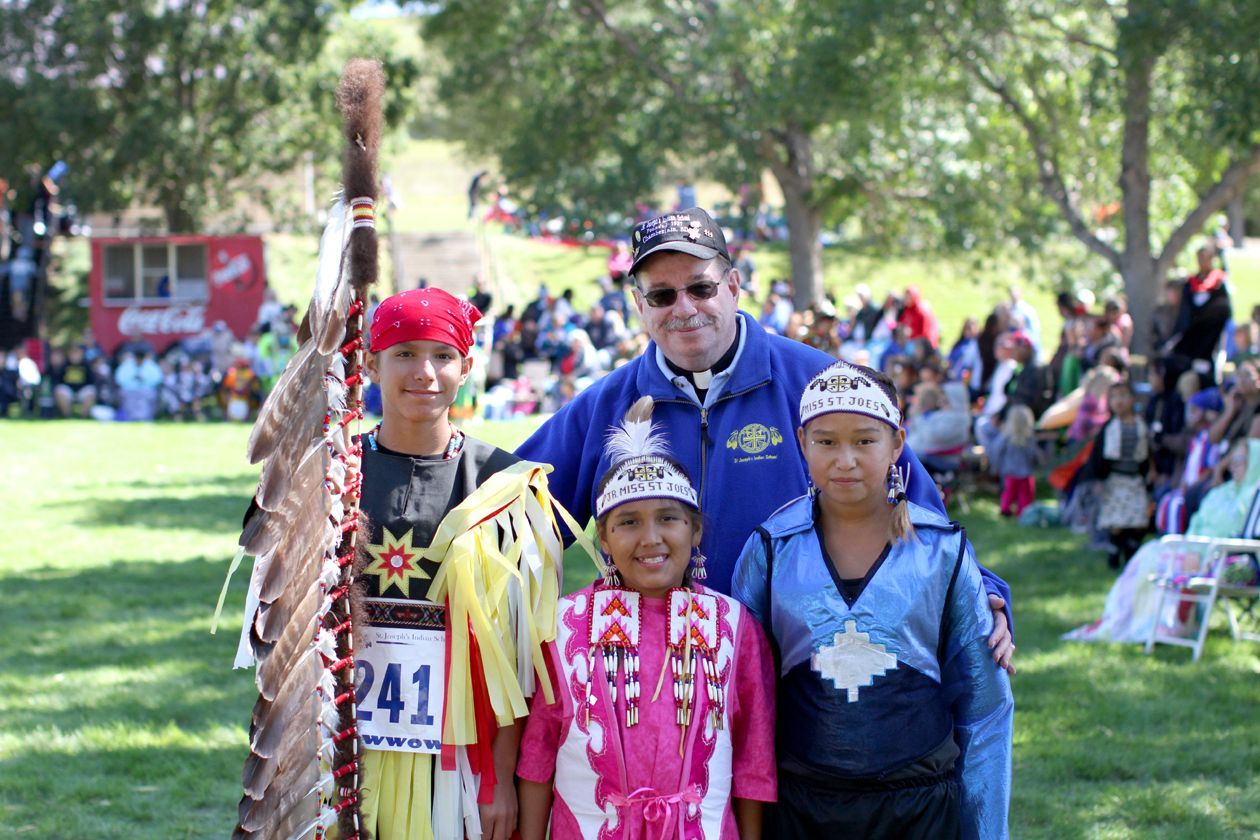 Things can be hectic this time of the year too.  We have girls in cross country and volleyball as well as a large number in martial arts.  Trying to find a schedule that makes sense can be difficult at times, but the girls can adapt to most anything and we seem to make it work.  With volleyball and cross country winding down, it means that basketball season is right around the corner, so I will add coaching and refereeing to my list of things to do.
Next week, we will be time to start our morning walking group. Last year, the girls set the bar pretty high by getting in over 21,000 laps in the rec center gym.  That is over 1,000 miles! This group is out to set a new record and raise the bar again.  We will keep you updated on our progress.
Thanks for your support and we hope you enjoyed our first blog from the Pinger Home!
Mike, Houseparent