St. Joseph's seventh and eighth grade football team is working their way through the season and learning a lot!
Last week, they took on the Warriors from a school in Pierre, South Dakota. The team was looking forward to taking on the boys from Pierre and saw some familiar faces. Excited as they were, the opposing team seemed to triple ours in numbers AND size!
The boys played hard throughout the game and had no complaints about being tired or needing a break. We had an early injury, which kept a player out for much of the game. This led the young men to have to play "Iron Man Football" and have no breaks because we had no one left to substitute in.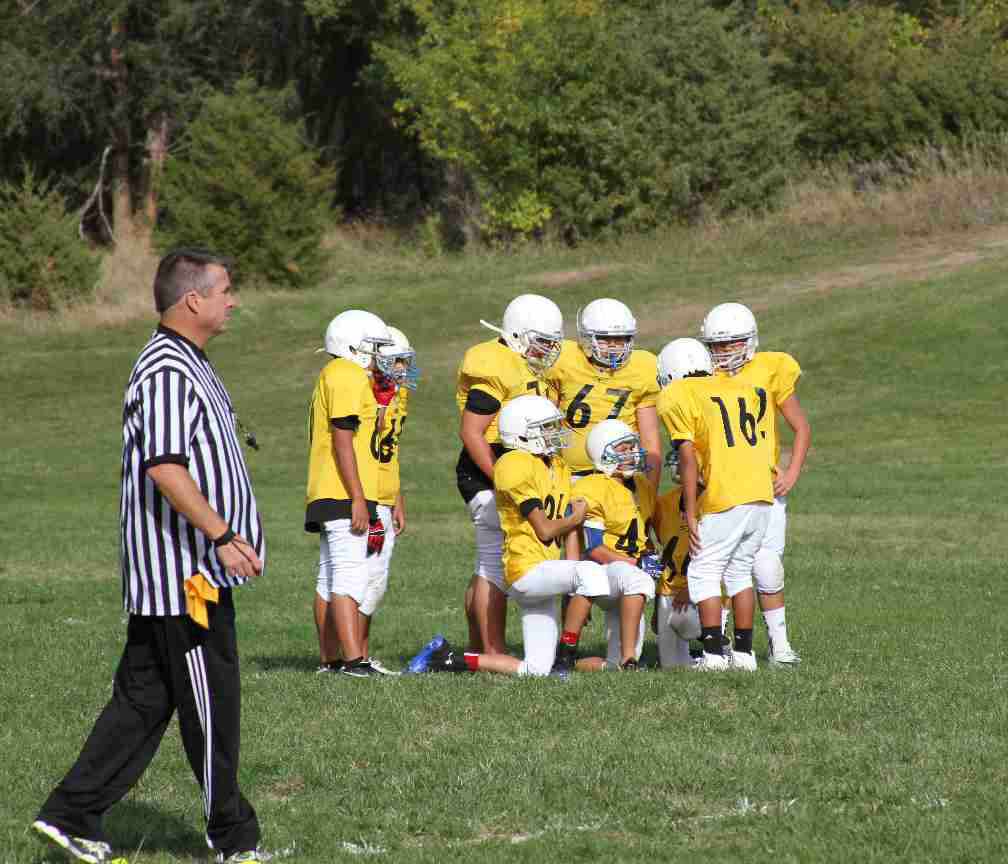 After the injury, the team's spirits seemed to falter a little. However, the support of our fans in the St. Joseph's Indian School crowd helped pep them back up! There were a couple of long drives plays by the Warriors that lead to scores that brought St. Joseph's down by 14. Our Braves did not stop fighting, however, and came back to score the go ahead points in the middle of the 4th quarter!
All that was left was to stop the Warriors from scoring and run out the clock… However, the Warriors were marching down the field determined to score and take back the lead.
The Warriors had the ball at about the 15 yard line, looking to score, when Harold intercepted a pass to stop their drive! The boys then ran the final minutes off the clock to secure our first victory of the season.
The crowd went wild!
Both of us coaches are extremely proud of how well the boys played. That they did not let up on their efforts on the field in the face of adversity. It is as very good sign of things to come in the future.
Final Score = St. Joseph's Braves 26 PILC  Warriors 20
You can watch some of the game here – St. Joseph's Braves are wearing the yellow jerseys.
Thanks for your support of this great team!
Coaches Dave & Andrew