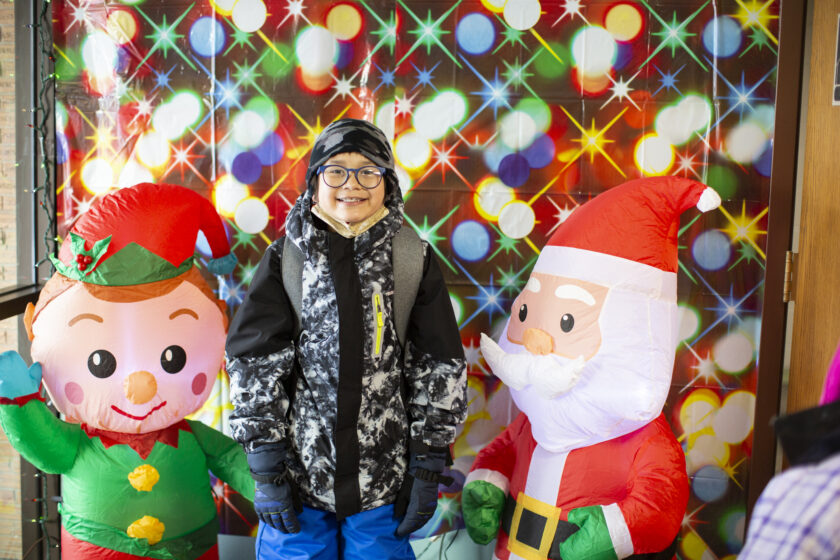 Something magical happens one Saturday in December each year at St. Joseph's Indian School in Chamberlain, SD. A conference room mystically morphs into Santa's workshop, staff members turn into elves and there is even a visit from the big man himself: Santa Claus!
It's the St. Joseph's Annual Christmas Store! This festive program gives students the opportunity to select gifts to take back to their families in reservations over winter break.
St. Joseph's Depot and Thrift Store sets-up the store with tables featuring a collection of gifts. Students then come in to shop. They're given tickets to select what they feel are the perfect gifts for their loved ones — a teddy bear for a little sister, a coat for a cousin or a blanket for a grandma. It's a tradition that brings so much joy to campus and beyond.
"Watching them shop is enjoyable because you can tell they are excited to be able to bring gifts to the people back home they miss," said Heather, Disbursement and Donation supervisor.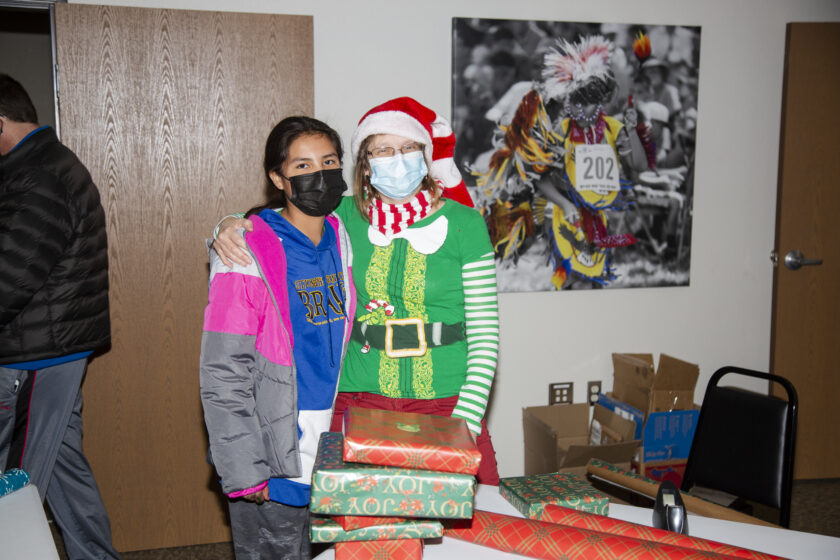 After gifts are chosen, students then take great care in choosing the prettiest wrapping paper and shiniest bow to finish the gifts. The staff member elves are very seasoned to help at this point in the process. Claire, St. Joseph's librarian turned elf for the day, has been helping wrap gifts on this special day for close to 10 years.
"But, I still can't figure out how to wrap a basketball," she laughed, as a child with a football walked up to her. "Now, that we can figure out, but a basketball? Nope!"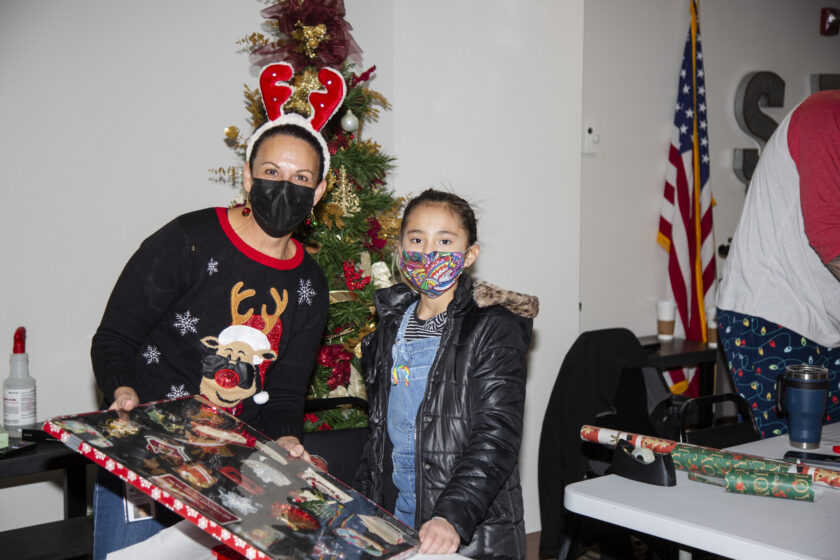 Generous donors supporting St. Joseph's Indian School provided the gifts. When St. Joseph's is blessed beyond its immediate needs, the overflow is used for programs like the Christmas Store, so holiday cheer is not contained to campus, but extended to reservations and communities all over South Dakota and beyond.
"I got my grandma a quilt. You want to see it?" said sixth-grader Emilee, pulling out a beautiful black and purple quilt displaying flowers. "She's going to be excited."
Another student with a large family pulled out present after present and set them on a wrapping table. The present she's most looking forward to giving is for her "best friend."
"That's also my dad. He's my best friend," said fifth-grader Trinity. When asked what she chose for him, she smiled and said, "It's a secret!"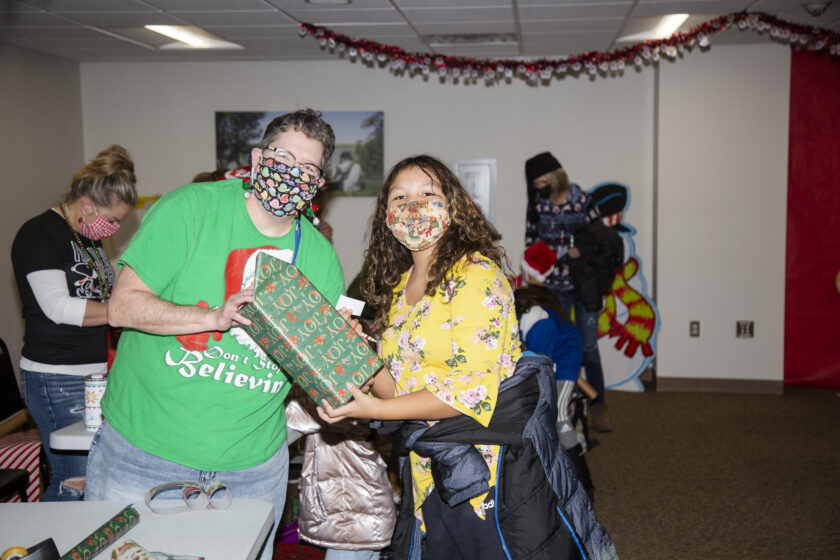 As the children exited the event, they looked like miniature Santas with sacks of gifts slung over their backs. They left excitedly anticipating Christmas morning so they can surprise their families through the act of gift giving … and maybe because they'll be getting a present or two themselves.
"I am hoping for 100 presents!" third-grader Lennox Provincial loudly joked as he swung his arms to demonstrate the size of the imaginary pile of presents. "No! Make that 1,000 presents … or maybe just a video game."
Happy holidays from all of us at St. Joseph's Indian School! To learn more about other magical experiences taking place at St. Joseph's, visit www.stjo.org or Facebook at www.stjo.org/facebook.