The St. Joseph's Indian School was eerily quiet today when I walked over to see what was going on. All the students are taking part in the semi-annual Dakota STEP testing in order to measure their yearly progress. Our teachers use the results to see what areas they need to  work more closely with the individual students. Kids were very quiet as they were reading, figuring and filling in the circles with good old #2 pencils.
The only noise I heard was coming from the 1st grade classroom.  Their attention span is too short for a 2 hour block of testing, so they have more breaks. They had their crayons and markers out and were coloring pictures of Easter eggs and a Good Friday picture of a hill with three crosses on it. It gave me the chance to explain part of the Good Friday and Easter story.
We got word that one of our alumni was elected president of the Native American Club at South Dakota State University. Congratulations Stefen! We keep working so our graduates can fulfill more and more of their potential, and it's a boost to hear when they are doing well.
This morning our maintenance crew finally got to a project they've been thinking about for years. Since the 40's or 50's we've had the cement remains of an old foundation in the center of Wisdom Circle, at the heart of campus. They finally dug it up, to improve the safety of the play area. The project will take a couple of days and after school-kids will be kids-and were having more fun climbing the mounds of dirt and running back and forth through the hole left behind. I'm sure the houseparents will have some extra clean up to do once the kids get home!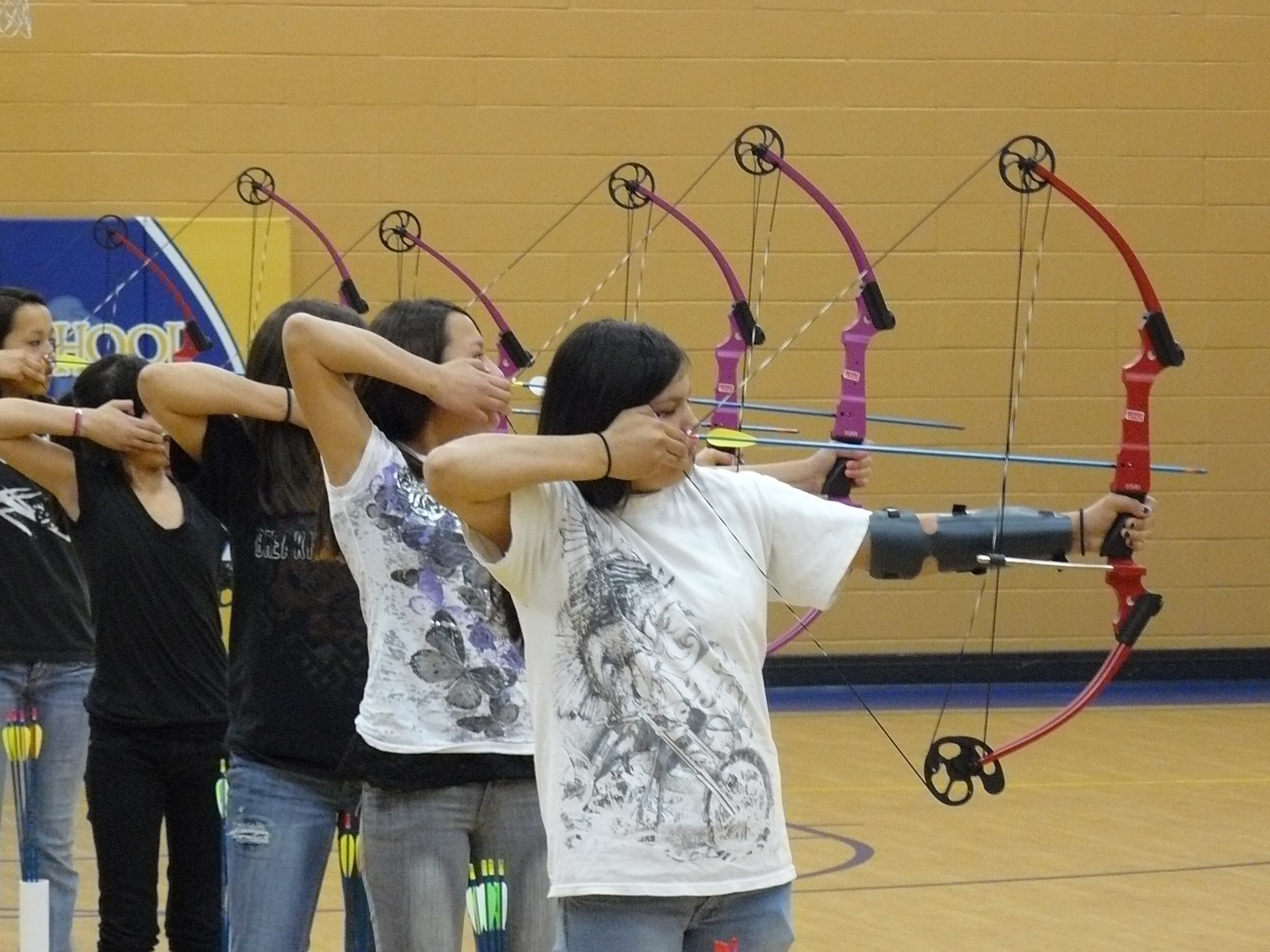 The students who've been learning archery put on a demonstration this evening in the Rec Center. The girls won round one, and the boys saved face and won the second round. The equipment came from a grant from the South Dakota division of Game Fish and Parks. I enjoyed seeing a few students who are not athletic in football or basketball, shoot extremely well in this sport. It requires a good eye, steady hand, lots of concentration and self-control. I always hope learning such discipline can also translate to the classroom and life.