Marjorie overheard her two twin second-grade boys talking to friends. "We're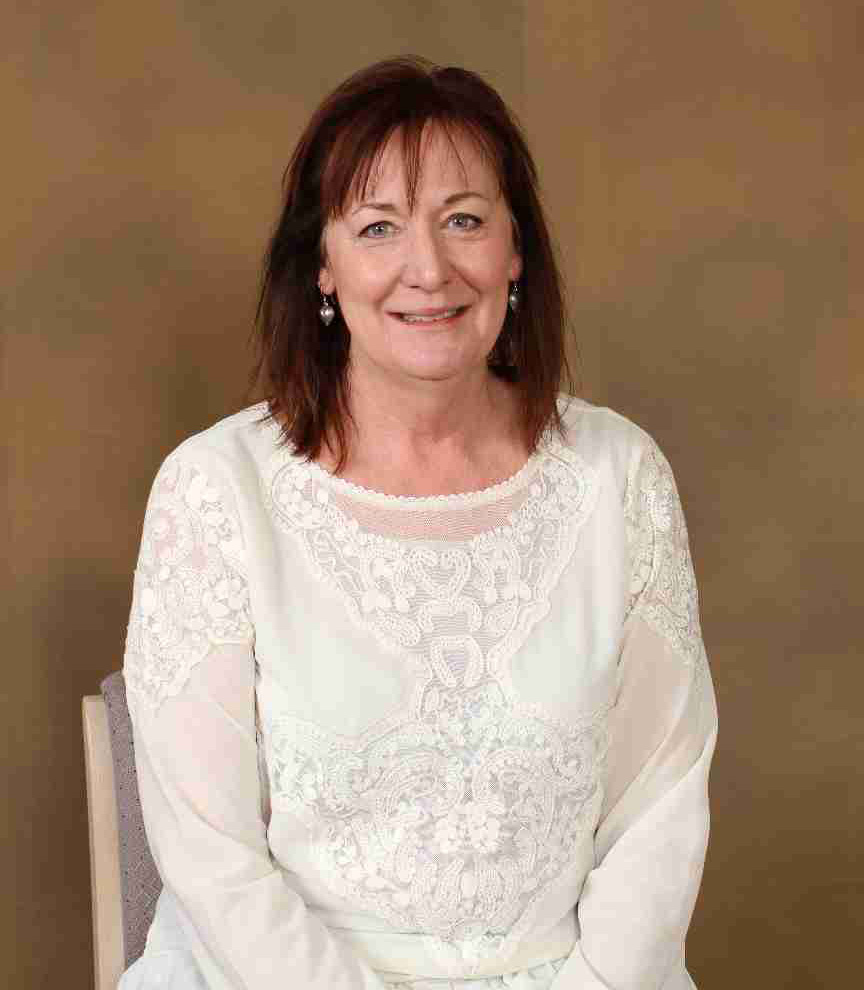 getting baptized next weekend," they said with excitement.
"What's that?" a friend asked.
"I was just amazed at what they said and how they retained what they had been taught," their mother, Marjorie, relates. "They said you go to church, and water is poured over you. You receive power from Jesus."
"Like superpowers?" the friend questioned.
"No, not superpowers, but strength and power to do good from Jesus," answered one of the twins.
On April 12, the Second Sunday of Easter, the twins, Hector and Raymond, received the sacraments of Baptism, Confirmation and Eucharist (First Communion). The festivities began with a fried-chicken dinner for 21 families the evening of April 11 in St. Joseph's Dining Hall.
"It was so wonderful to be together as a family," says Marjorie, noting that her brother and his wife, who are godparents for the boys, were able to be there. "We don't get to see each other that often, so it was very special." Hector and Raymond's two older brothers also were there. One brother, Nicholas, made each of the boys a special cross necklace for the occasion.
The emphasis on families that Marjorie felt is part of the mission of St. Joseph's Indian School.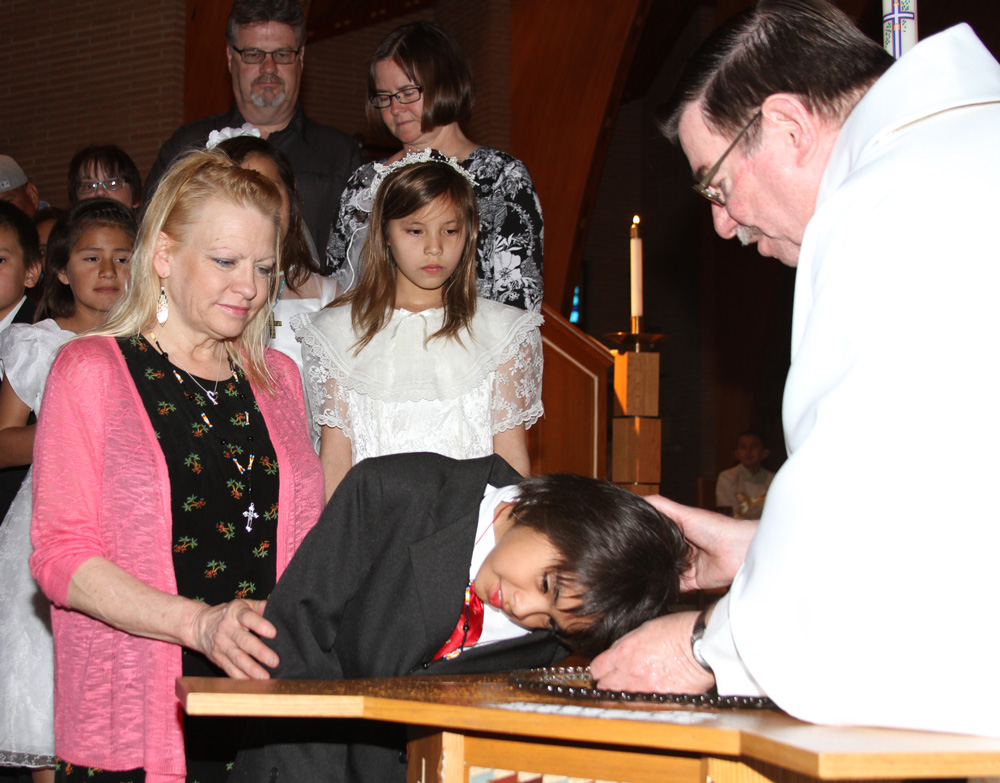 When we respond to a family's request to prepare a student in the faith life of the Catholic Church, from the beginning of preparation we are in contact to make sure we are in step with what the family desires for the faith life of the child. We are in regular contact by phone and mail, and this year the process culminated with a family meal the evening prior to our "Easter celebration."
"This is good," one grandmother said about her three grandsons who were baptized that day. "They have learned the traditional ceremonies, and they have this, too, now. Wherever we go to pray, we pray to the one God."
Twenty-one families joined us on campus for the event this year, some with ten or more members. "It was big," says Marjorie. "I had no idea it would be that big. It was just beautiful."
Nineteen other schoolmates of all ages from St. Joseph's Indian School also received the three sacraments alongside the twins. A fifth-grade girl, baptized in another Christian tradition, made a profession of faith in the Catholic Church, was confirmed and had her First Communion. Nine additional Catholic second-grade students received their First Communion.
Thank you for the opportunities you help provide the Lakota children and families!
Clare,
Director of Pastoral Care