Greetings from St. Joseph's Indian School!
I hope everyone had a great Labor Day weekend!  We were honored to have a lot of guests visit the Akta Lakota Museum & Cultural Center as they were passing through on their travels. I love driving through the parking lot to look at the license plates and see where everyone is from. I hope you may have the chance to visit us one day!
It was a busy week here on campus. One of our high school boys' homes hosted the Chamberlain High School Varsity football team for dinner Thursday night. It is a way to strengthen team unity and help give the local players and coaches a chance to see how the St. Joseph's students live. We have several St. Joseph's boys on the team.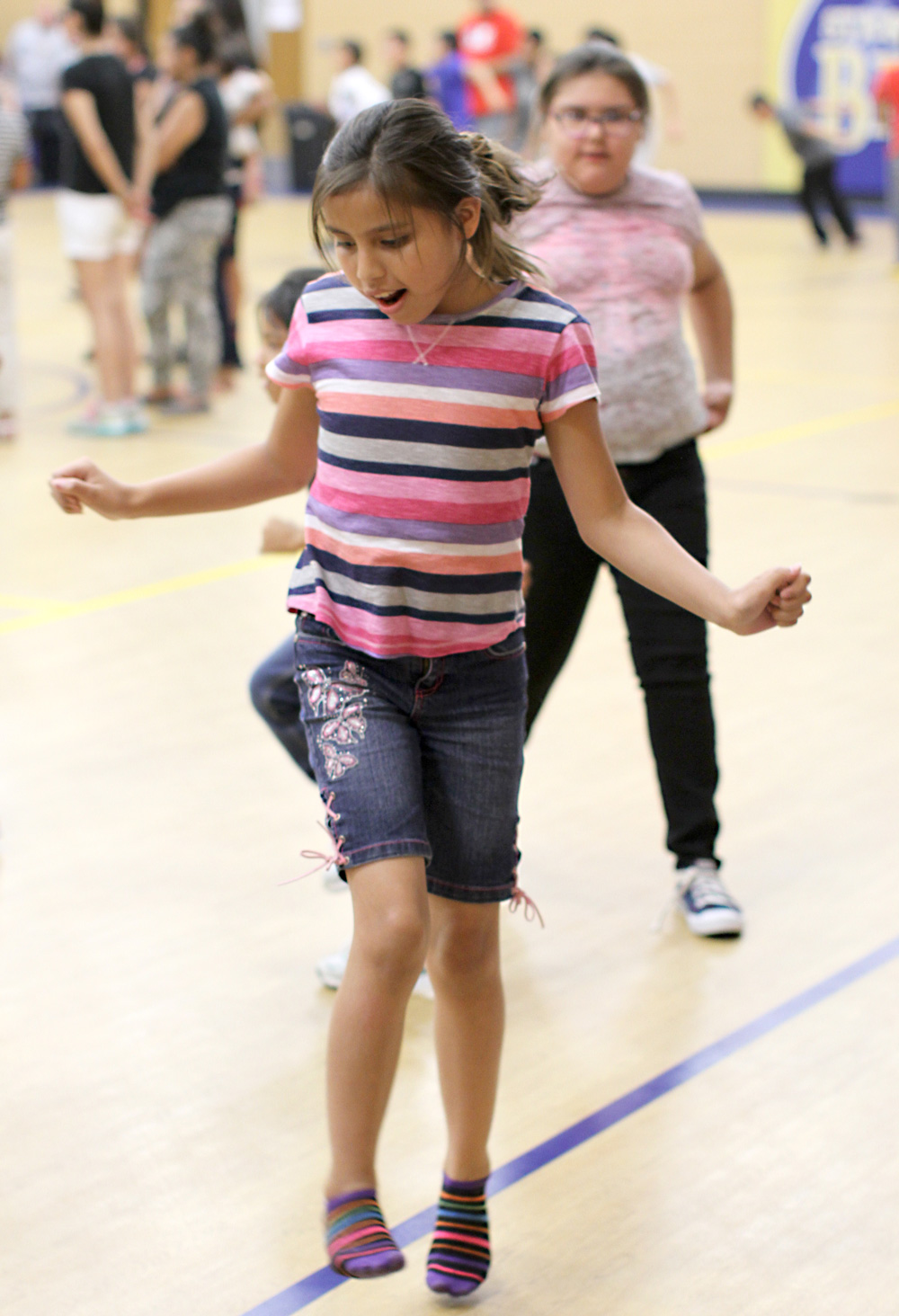 Sadly, the team lost their season opener Friday night against a team ranked at the state level. However, the Cubs will have the chance to rebound with their home opener this Friday.
In volleyball news, the varsity season opens tonight with the Lady Cubs hosting Stanley County.  Just like the football team, we have several students on both the Varsity and JV teams.
Go Cubs!
The high school students had Friday off as well as Monday. One of our homes took advantage of the time off and offered a car wash on campus. Their goal was to raise money to attend the LifeLight Music Festival in Sioux Falls, South Dakota, which is a three-day Christian music event. The car wash was a hit and they had a great time at the festival!
Here on campus over the long weekend, the younger Lakota students took in a movie – Guardians of the Galaxy – at our local theater. A picnic was planned afterwards, but they had to avoid some rain drops! They also had the chance to enjoy being outside, swim and just take it easy – it was a wonderful, relaxing weekend!
With the holiday weekend behind us, all the focus now shifts to St. Joseph's powwow September 12-13.  We are praying for good weather! The students are busy preparing regalia and practicing their dance steps. We hope you can join us!
We hope you will all have a great week! May God's blessings and guidance will be with you.
Fr. Anthony Kluckman, SCJ
Chaplain