Greetings, I am Julie, the Residential Director for the 1st-8th grade homes here at St. Joseph's Indian School.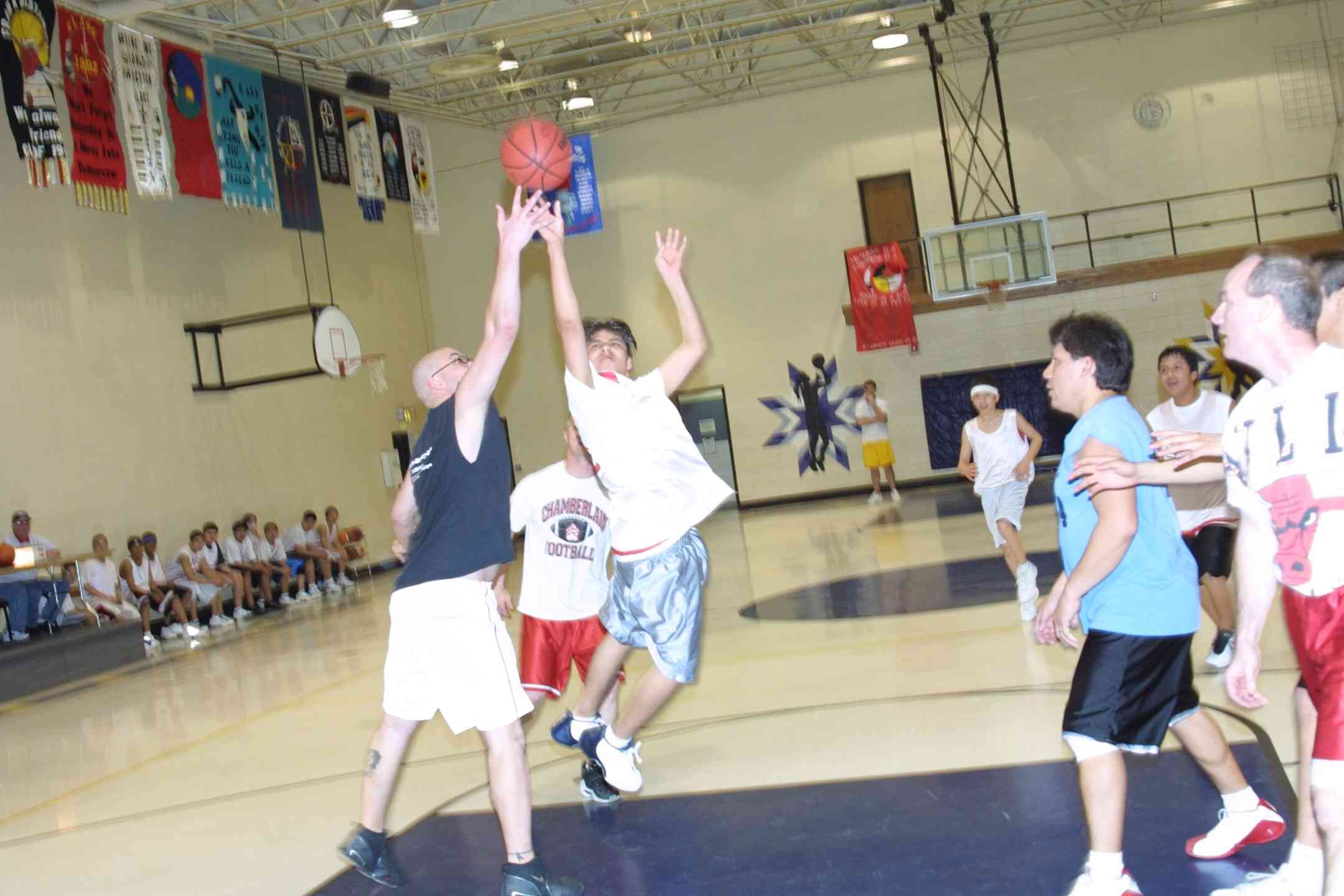 Our residential environment allows staff to participate in many events and activities with the students.  For example, each year as our 8th graders wrap up their basketball seasons, we celebrate by having a staff vs. student game.  Last night, I joined seven other female staff to form a team.  Great fun was had by all!  I think the best part for the students is teasing staff the next day as they hobble about and complain of body aches. 🙂
This morning started on a busy note with a staff development session.  All 1st-8th grade house parents attended this, followed by the school staff in the afternoon.  The session topic was bully prevention (Sticks and Stones) presented on behalf of South Dakota Health EDventure.  This was an excellent training!  Our staff was presented with many hands-on resources and given access to the South Dakota Health EDventure website for additional resources as needed. 
The best things about working at St. Joseph's Indian School is the students!
One of the best things about working at St. Joseph's Indian School is the students; the second is the fact that things are rarely boring! Our weekends tend to be as full as our week days.  Currently students are able to participate in archery, bowling and wrestling on Saturdays.  While these events change with the season and vary by age group, there is generally an activity for the students to enjoy!