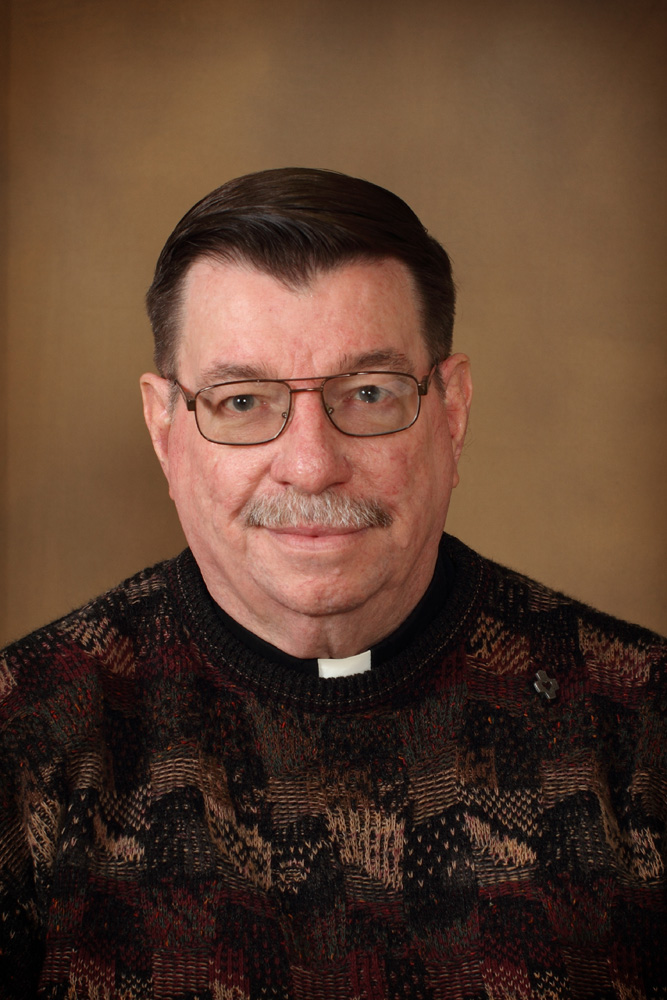 Greetings from St. Joseph's Indian School!
Things have slowed down quite a bit on campus. The Rising Eagle Day Camp culminated and the free lunch program for the community has also came to an end to give our staff a short break before the students return to campus on August 14.
Several students are staying on campus in our Summer Break Home. They recently spent a few days in Omaha, Nebraska. I will make sure to give a report on what they saw and did in my blog next week.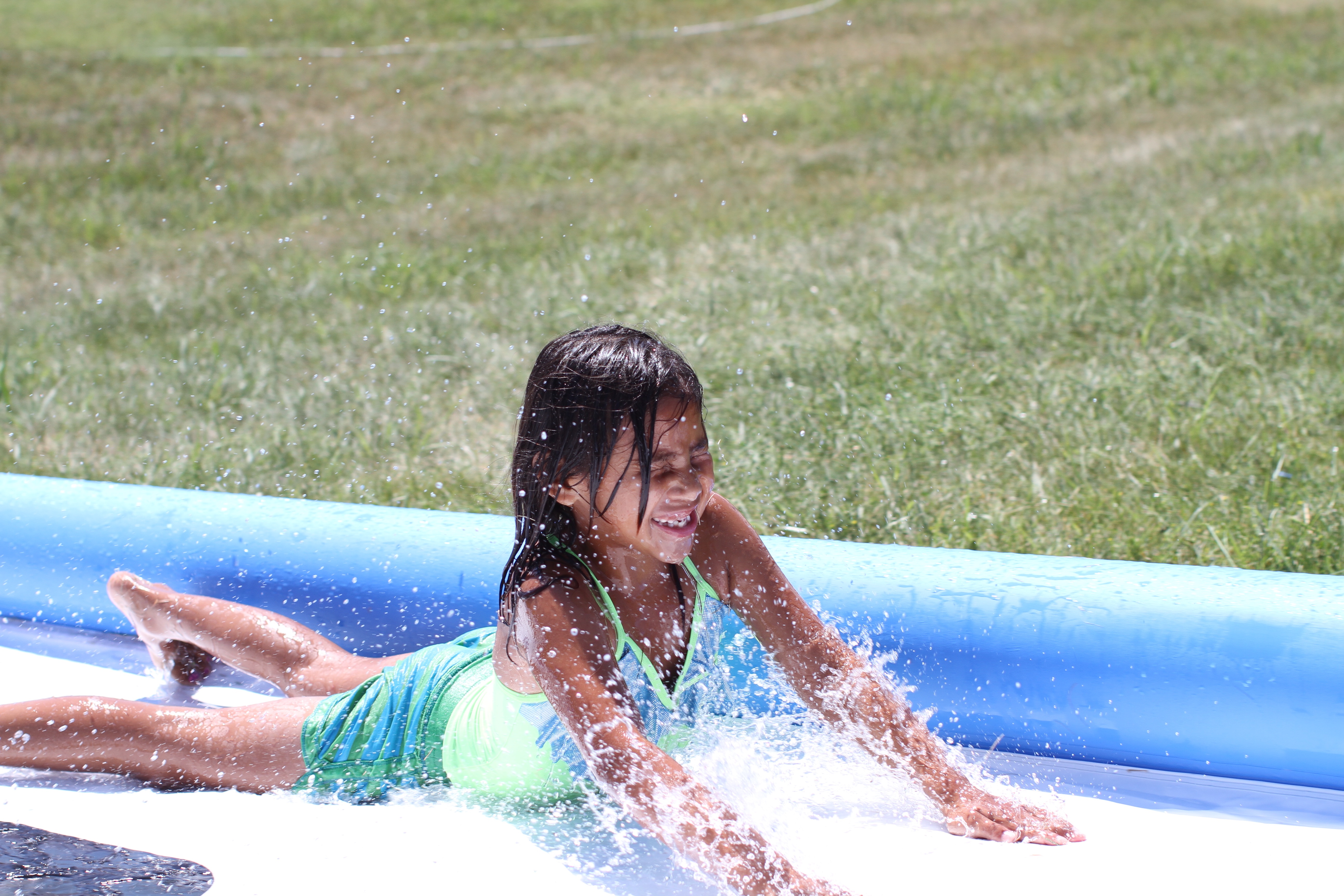 The most popular activity at this year's summer camp was a slip-n-slide 'waterslide'! A tarp was placed on a hill with a hose at the top, allowing the kids to slip and slide all the way to the bottom of the hill! Everyone enjoyed it immensely.
About a week or so ago, the Chamberlain Cubs High School varsity basketball team sponsored a clinic to help future NBA prospects perfect their game.  Several of the young men from the Break Home took advantage of the opportunity, going to the gym each morning to hone their skills.  They seemed to have a lot of fun and we'll see if the extra training bears fruit when the basketball season opens in November.
Last week, St. Joseph's was happy to welcome Fr. Steve Huffstetter, SCJ back to campus.  As you may know, Fr. Steve now serves as a general councilor in Rome and he brought some of the SCJs he works with to visit the American Province so our new general treasurer, Fr. Luca Zottoli, SCJ, could have the chance to seethe Province's fundraising efforts first-hand.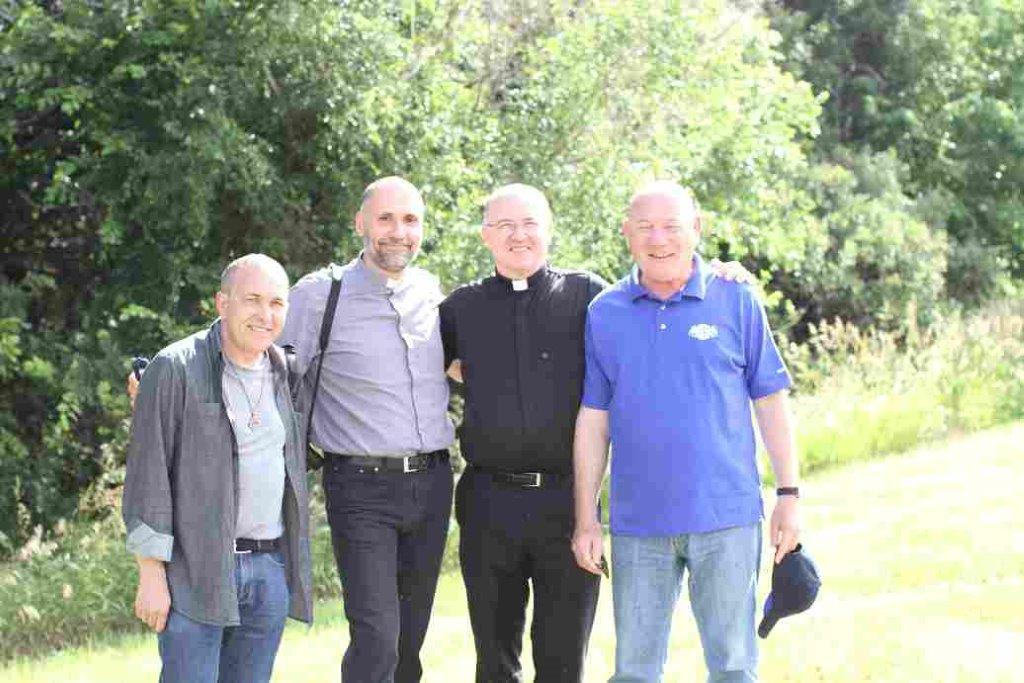 Also traveling was Fr. Jesus Valdezate, SCJ, a member of the General Finance Commission from the Spanish Province and Aldo Ivaldi, the general treasure's assistant in Rome.
They had the chance to visit our headquarters in Hales Corners, Wisconsin, a suburb of Milwaukee, and then came out to visit our Donor Care Center in Sioux Falls and St. Joseph's campus here in Chamberlain.
During their time at St. Joseph's, they visited the Akta Lakota Museum & Cultural Center, took a tour of the Summer Break Home (with all the students serving as tour guides) and had supper with our high school boys.
They enjoyed having the chance to talk about the various programs here at St. Joseph's with the students and their houseparents.
After visiting St. Joseph's, Fr. Steve took them on a quick tour of the Badlands, Wall Drug, Mt. Rushmore, Crazy Horse Monument and the Black Hills.
Our guests flew back to Milwaukee for some meetings and then headed back to Rome on Wednesday while Fr. Steve came back to campus and spent a few days relaxing and visiting.  It was good to have him back.
I hope you will have the chance to do some traveling and visiting as our country prepares to celebrate the 4th of July on Monday.  I hope you, your families and friends will have a safe and enjoyable one.
May God continue to bless our country.
Fr. Anthony Kluckman, SCJ
Chaplain