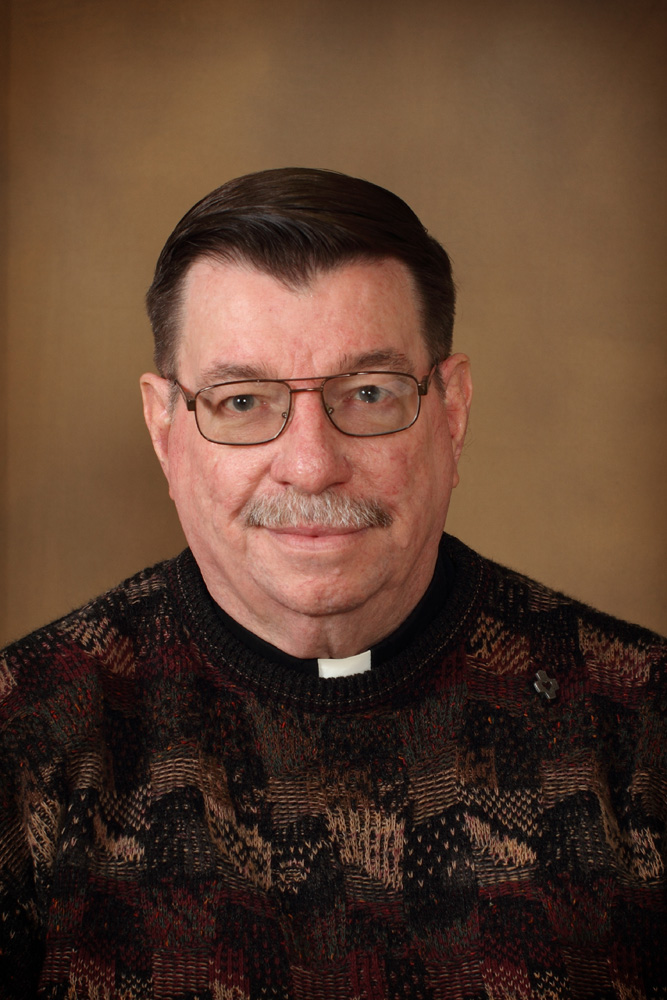 Good day from St. Joseph's Indian School!
Though we tried to hold off as long as we could, winter has 'arrived' here on the banks of the Missouri River.  We were on the cusp of the recent storm that swept out of the Rockies.  We got an inch or two of snow, and then the storm unloaded on eastern South Dakota. Snow kept right on falling across Iowa, Minnesota, Wisconsin and Illinois.  I have a sister living in Janesville, Wisconsin, and they were in the neighborhood of 20 inches!
Looking across the river as the sun rose was a beautiful sight.  The sun reflecting off the windows and the newly fallen snow made it look like the Christmas villages many will be putting under their trees soon.  Our students weren't able to enjoy the snow for very long before temperatures rose and melted it all.
The biggest excitement last week was on Wednesday night, our annual Family Night at St. Joseph's.  All students gathered in the Rec Center to take part in a variety of 'minute to win it' type games with their siblings and extended family.  It seemed like mass chaos, but it all ran rather smoothly and it was so much fun!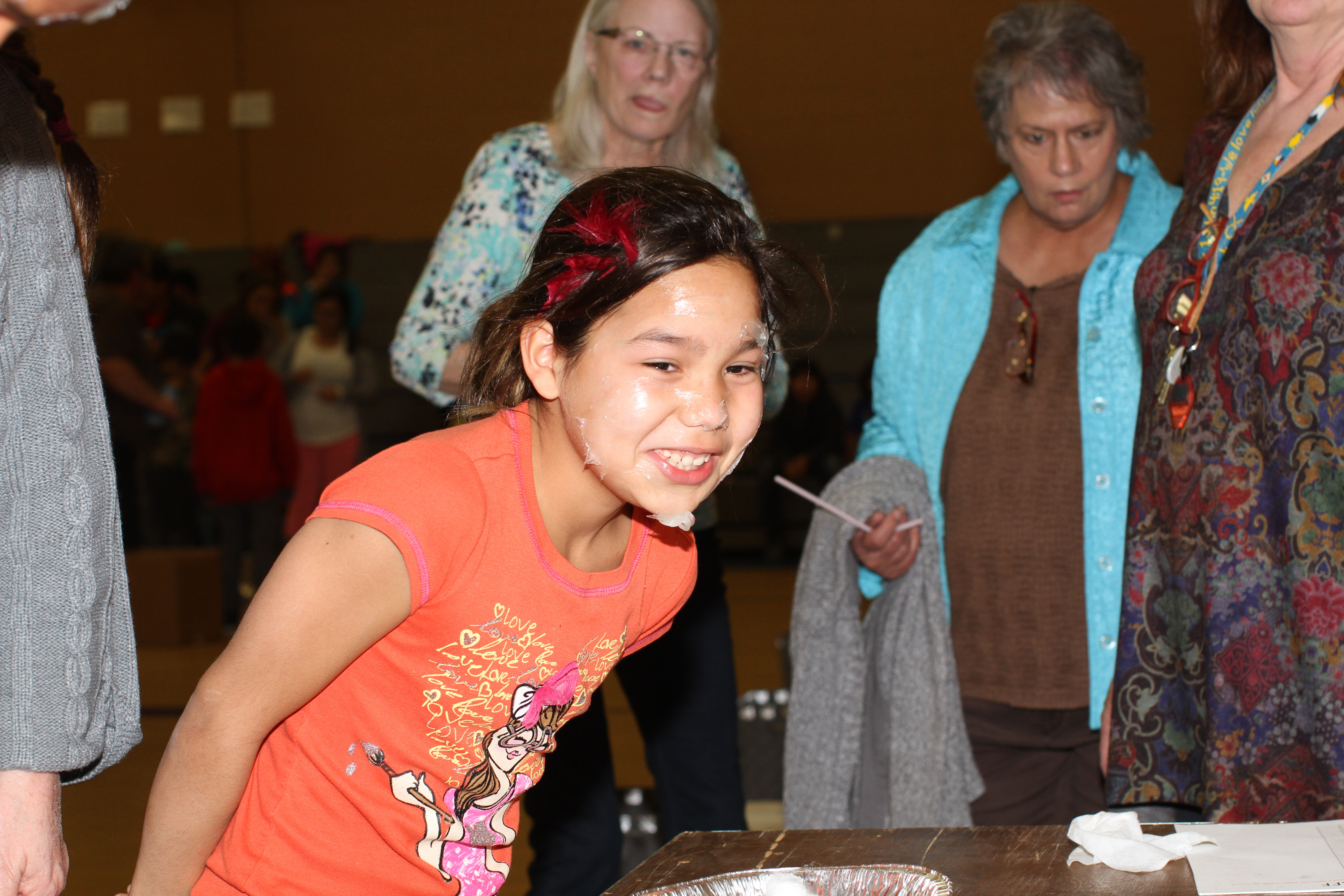 After the games, it was off the dining room for a turkey dinner.  As the students waited for the serving to start, they had the chance to reflect on the people and things they were grateful for and create a centerpiece to share with friends and family over the holiday.  Several students have headed home already, but the majority will be going on Wednesday just ahead of the next storm that is predicted to move into the area.
You may recall that I mentioned the elementary students were honored a week or so ago for their academic achievement.  Last week's local paper published a listing of high school students who made the Honor Roll at Chamberlain High—seniors Martina, William and Trey; juniors Danielle and Liliana; sophomores Reyna, Chandler, Hope and Camron, and freshmen Listella and Nathaniel.  We want to congratulate them on their success!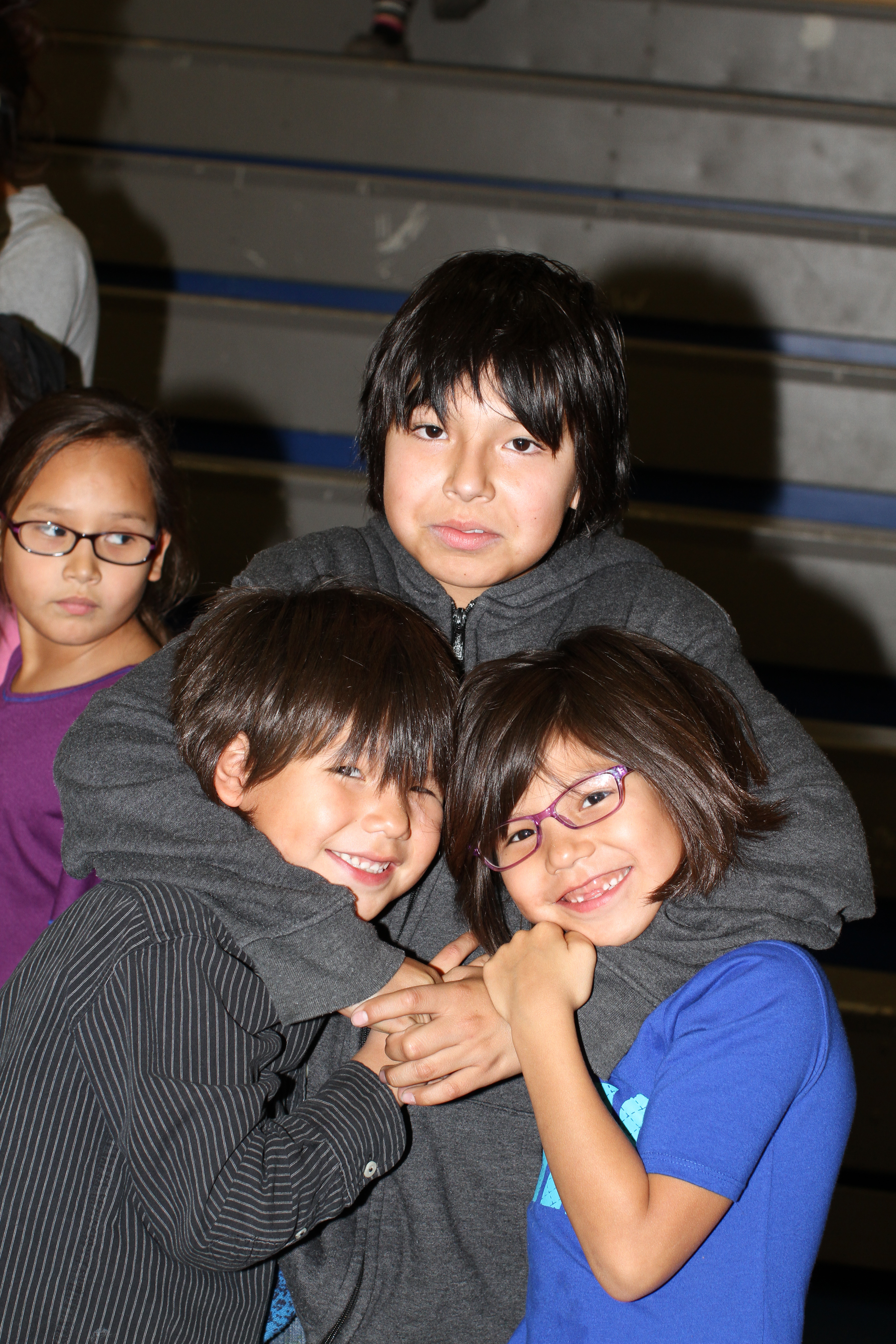 These past few days I've had the chance to play 'undercover boss,' …but my disguise has not been too good since people recognized me!  'Undercover Boss' is a television show where the boss of a company works among his employees to see how things are going.  I had the chance to help out at the Development Office sorting mail.  It was an interesting experience.  As I was sorting and looking around at others doing similar work, I kept offering up quick prayers of thanks to all our many Benefactors for their generosity.
One thing the staff kept mentioning was to check to make sure each envelope was for St. Joseph's since sometimes our envelopes get used to return other bills—phone, cable TV, house payments, etc., but they come to us due to the bar code on the envelope.  We forward them to the right address as soon as possible so that you will not lose any service.
I want to take a moment and wish all of you a very Happy Thanksgiving.  I hope you are able to celebrate with family and friends.  Some of our houseparents who work far from home will be gathering together to celebrate the day.  No matter where or with whom you celebrate, may each of us be able to express our thanks to God for all the blessings He sends our way.
Know that we value and cherish you. We are grateful for your interest and support of St. Joseph's Indian School.
Happy Thanksgiving,
Fr. Anthony Kluckman, SCJ
Chaplain