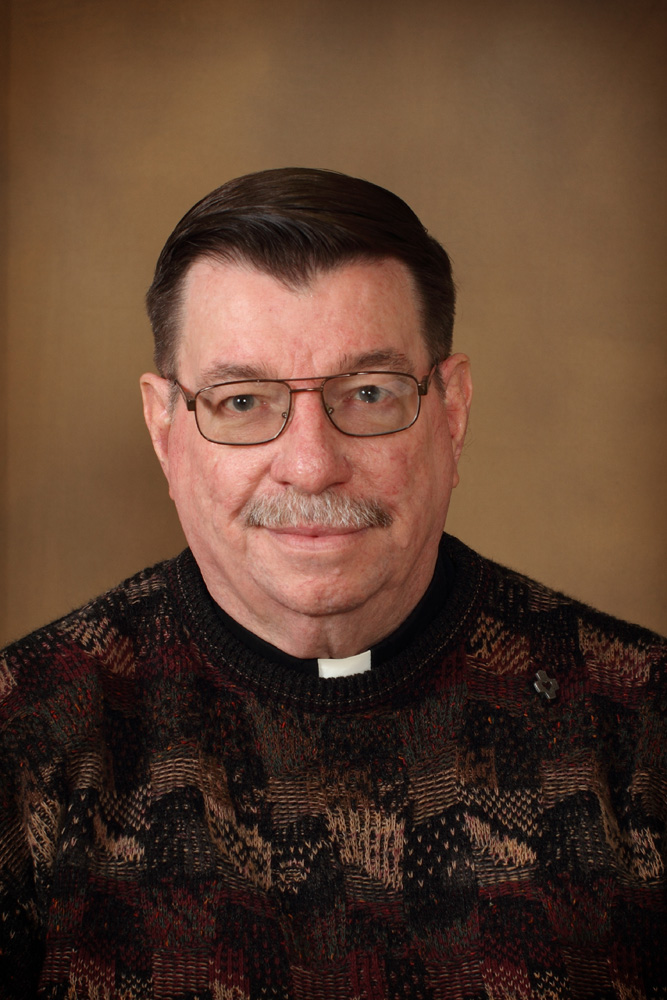 What a mess!  The Chamberlain area was recently hit with over six inches of snow! The storm caused over thirty students and several staff members to be caught away from campus after the Thanksgiving break.  Everyone had the option to be back either Sunday or Monday– those who came back on Sunday made it with no problems, but those who waited were stuck.  Mitchell and Sioux Falls, South Dakota, set new records with over seven inches of snow!
St. Joseph's students enjoyed sledding and making snowmen!
The snow caused various activities to be canceled — our healing camp for students  who have lost a loved one recently; several basketball games and the initial basketball practice for the high school teams, to name a few. The storm also prevented some of our students from taking part in a skype interaction with some of our benefactors in France.  They had written a poem they wanted to share.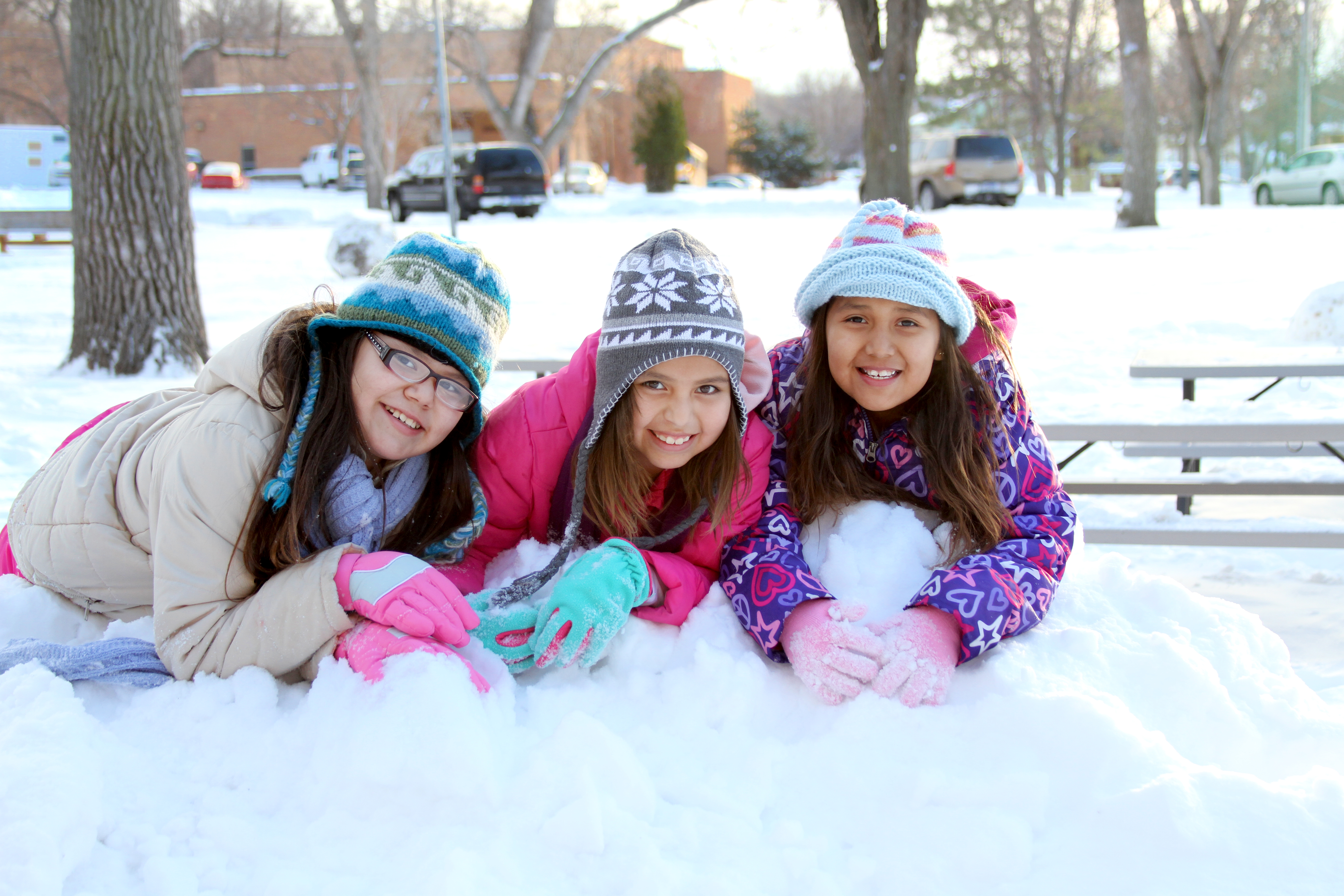 I greeted the students on their first day back at school after the holiday. In talking with the students, it seems everyone had a wonderful Thanksgiving!
During the break, I had the opportunity to go up to Ft. Thompson on the Crow Creek Reservation and celebrate mass with several of our SCJ priests who are stationed in the area.  After mass, we joined with the parishioners and took part in a lovely Thanksgiving meal with all the trimmings prepared by Sr. Charles.  When I returned to campus, I stopped in to visit with the staff who were not able to get away for the break.  They, too, had a delicious meal and good fellowship.
When I was in the school library for the interaction with our French Benefactors, the librarian pointed out that the theme for this month is 'ask a question'. Our librarian is working hard to develop investigative reading skills with our students. If they have a question—all they have to do is pick up a book on the topic and READ!
You may recall that a few weeks ago, I mentioned that the Ambrose Home went to St. Joseph's Church in Ft. Thompson as part of their social outreach activity but forgot to bring goodies to share.  You can see in the photo that they did come up with some nice treats and got them to Sr.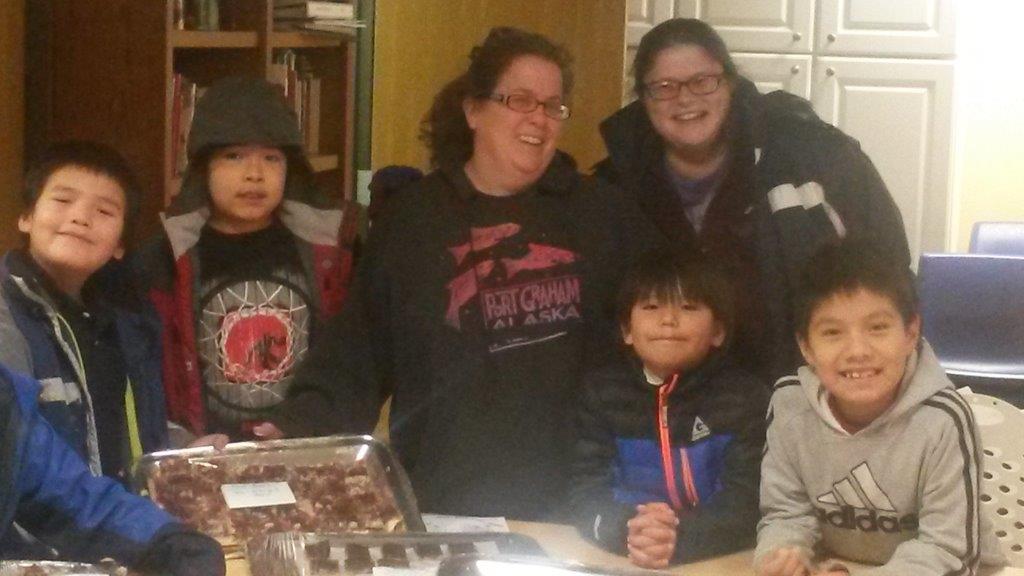 Charles so that they could be shared with the parishioners!  Houseparents Jennifer and Katy divided the boys up into four groups who each made something special. They had a great time doing it! Their outreach is one of the ways we show gratitude for the generosity our benefactors show to us.
Since we are facing some real challenges with all the snow, it might be a good time to remind you that our next donor luncheon is in a warmer climate, Fort Lauderdale, Florida on the weekend of January 16-17, 2016.  We are sending two of our high school girls to share their insights on St. Joseph's.  If you would like to attend, please give us a call at 1-800-584-9200.
Continued thanks for your support of the programs here at St. Joseph's.  Your generosity helps to make holidays like Thanksgiving so meaningful for our students. We hope you, your family and your friends had a wonderful Thanksgiving as well.
Fr. Anthony Kluckman, SCJ
Chaplain