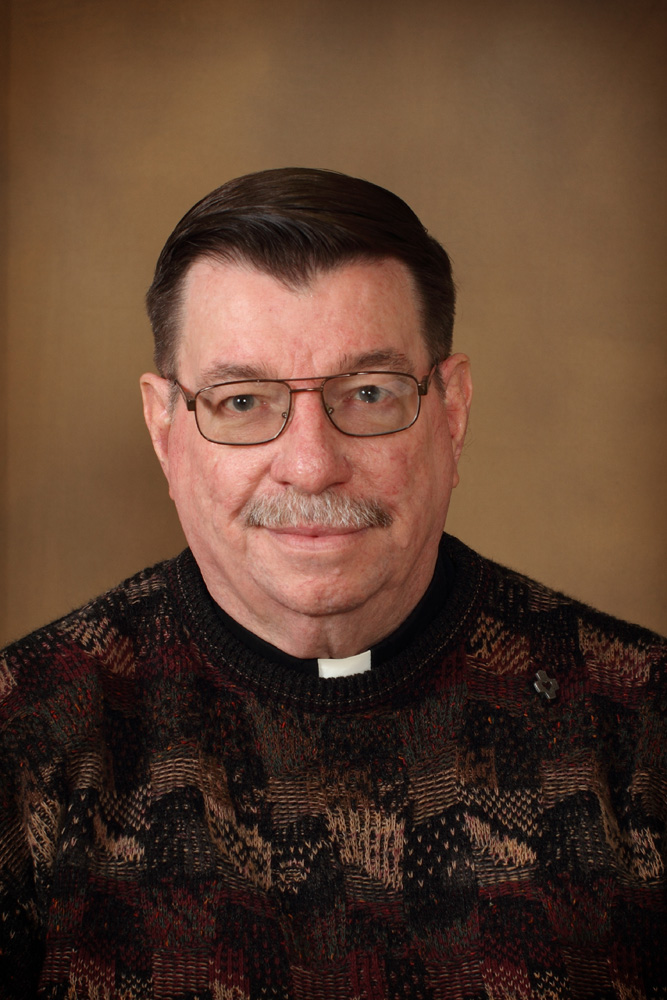 Good day from St. Joseph's Indian School! We had another busy weekend filled with a variety of activities for our students to take part in.
The high school students had the opportunity to attend the Sioux Falls' Diocesan Youth Conference in Brookings, South Dakota. There was a two-fold purpose:  to invite students on the margin of their Faith to have an encounter with Jesus, and to deepen the commitment of those who have had an initial conversion.  There were about 1,500 students and adults in attendance. The keynote address was given by Fr. Leo Patalinghug, star of EWTN's 'Grace Before Meals."  He gave a cooking demonstration as he shared his message with the youth.
Chamberlain High School's presentation of the "Wizard of Oz" showed on Friday and Saturday night.  It was performed before a literally 'standing room only' crowd.  Several of St. Joseph's high school students were in the cast, choir and the stage crew working behind the scenes.  They did a wonderful job and everyone enjoyed their journey over the rainbow.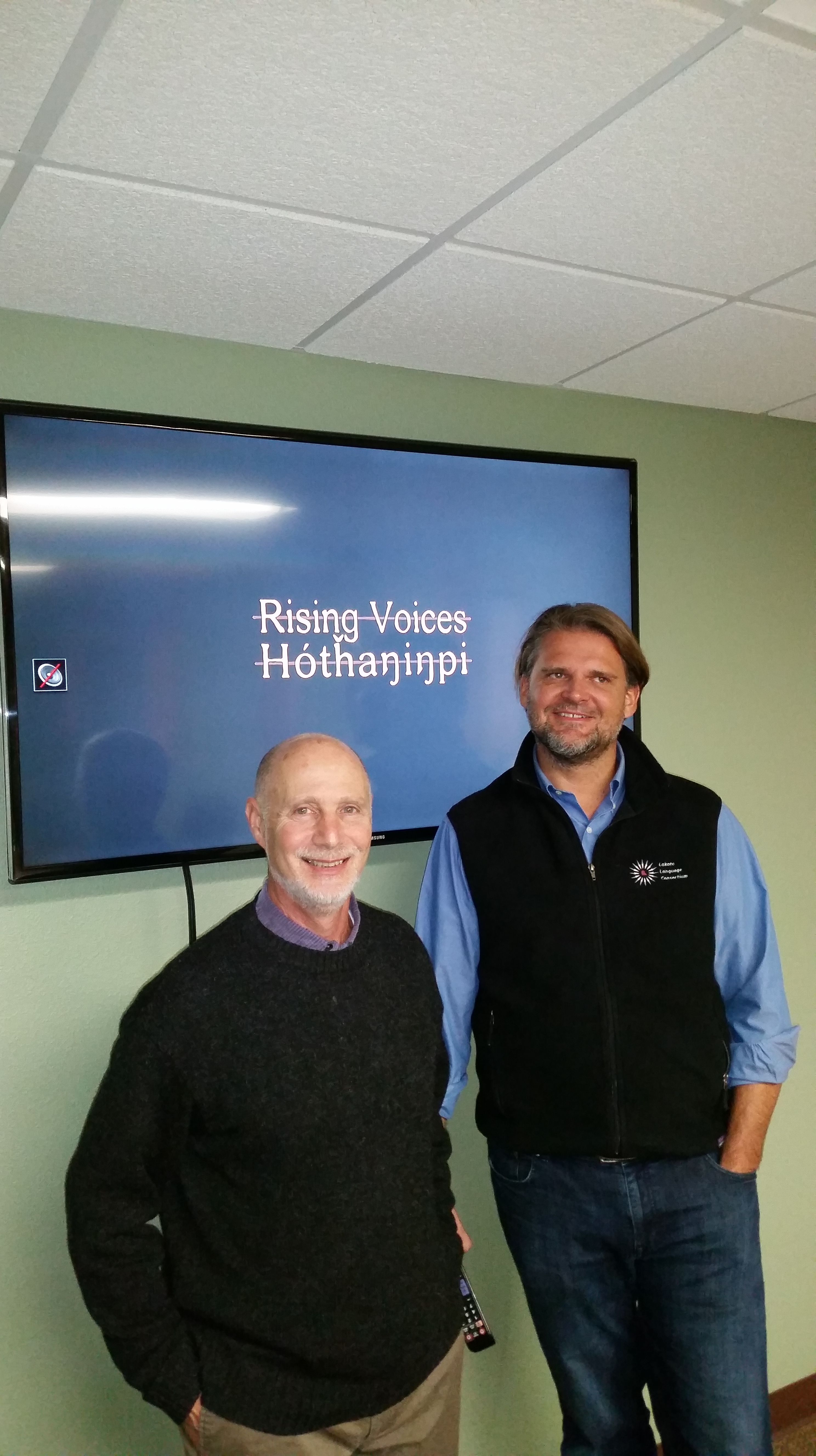 You may have heard that some indigenous languages are in danger of being lost. The older generations are passing away and the younger are not picking up the language. St. Joseph's hosted the director and producer of a PBS production, RISING VOICES/Revitalizing the Lakota Language. The two have been taking the film around the state showing it to different schools and groups to show how steps are being taken to encourage people of all ages to deepen their awareness of the Lakota language.  The film is being shown around the nation. Check their website to see if there is a showing near you! www.risingvoicesfilm.com.
Many of the people interviewed in the film stated it helps them feel more Native American if they can become more fluent in the language. It was an affirmation of the Native American Studies program we offer at St. Joseph's.
Our girls' basketball seasons are underway.  Last week, all the grades played their Chamberlain counterparts.  The girls all put forth a great deal of effort!  The City of Chamberlain will be hosting a basketball tournament for fourth, fifth and sixth graders this coming weekend at various spots around town.  St. Joseph's will be hosting the sixth grade teams.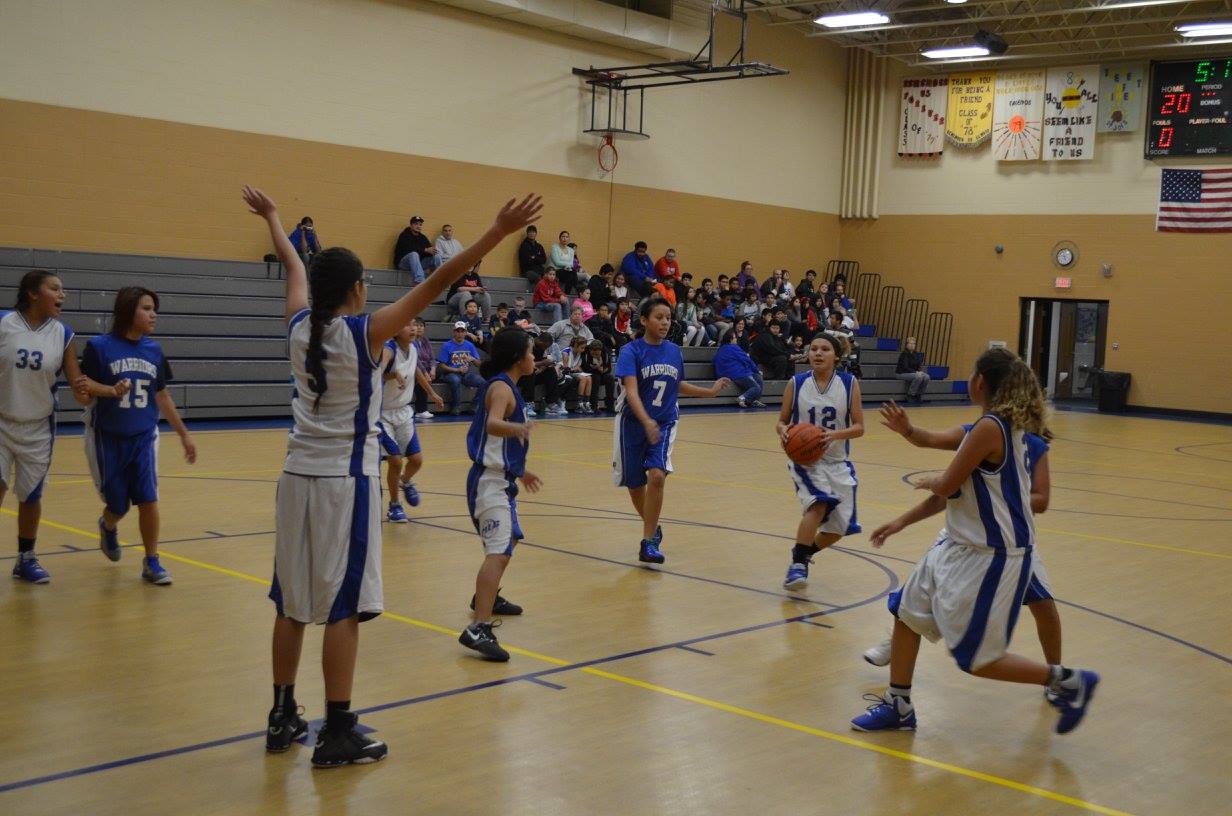 One of Chamberlain's weekly papers, THE SUN, came out with an article on how many records were set or tied by this year's football team.  Three players raising the bar were St. Joseph's students—Jeremy, Davis and Kyle.  Jeremy was selected All Conference Linebacker and set five records—most assisted tackles for the season, total tackles for the season, most defensive points in a game, season and career.  Davis was named All Conference Receiver and set a new record for most receiving yards in a game.  Kyle tied the record for most forced turn-overs for the season and was also honored as All Conference Offensive Tackle.  The team had a great season and we are thankful that some of our students were able to help bring about that success!
With Thanksgiving just around the corner, our students will be gathering this evening to take part in the National Family Day Project Night.  They'll first start in the Rec Center playing various 'minute to win it' type games.  Then they'll move to the dining hall for a turkey dinner while making decorations to take home to their families for Thanksgiving.
Students will also be reminded about the food box they'll be taking home for Thanksgiving, as well as a voucher for a local grocery store. Thanks to your generosity, St. Joseph's is able to help  families have enough resources to make sure no one goes to bed hungry over the holiday weekend.
We are grateful to you for your support that enables us to gather the needed supplies.  We hope you have a wonderful week and that God's blessing may be upon you.
Fr. Anthony Kluckman, SCJ
Chaplain