Greetings once again from St. Joseph's Indian School! We are keeping bust with a wide variety of activities as we approach the final weeks of the school year.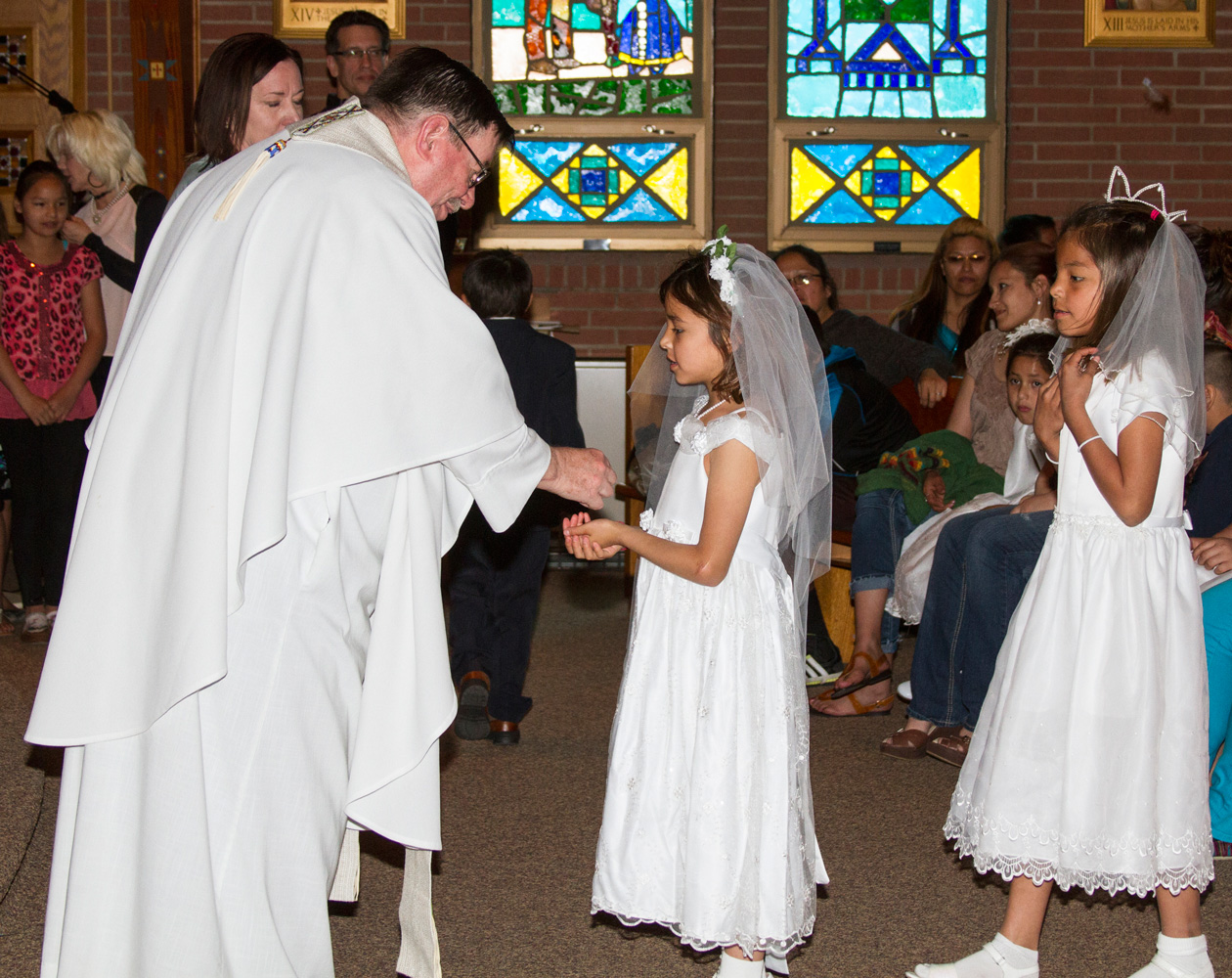 Last Wednesday we held an inipi (also known as a sweat or going into the sweat lodge) for our high school boys. John, a St. Joseph's graduate and former principal of our school, led this traditional Lakota ceremony. He led the inipi ceremony to honor all the senior boys and those who have helped them reach this step in their life, including other male students and staff.
Friday was a very busy day!
Career day began after lunch. The Lakota boys and girls began each session by asking presenters a series of questions to determine their profession – what skills were involved, was it something you could do inside or out, any special gear needed, what sort of educational preparation was needed, etc. We learned about the growing, manufacturing and marketing work being done at the Lower Brule Popcorn Company, which is on a local Indian Reservation. Students also heard from artists who create beadwork and Native American flutes, a drug and alcohol counselor, a dental hygienist and a musician with the band Brule'.
Later that afternoon, we held our annual sobriety celebration kicked off with guest speaker Ms. D'Este Chytka, founder of 'It's all about Respect.' She urged students to respect themselves, one another and Mother Earth – Unci Maka.
After her talk, our annual Sobriety Walk to downtown Chamberlain began at the rec center! It was a great day with beautiful weather and wonderful messages for the Lakota (Sioux) children.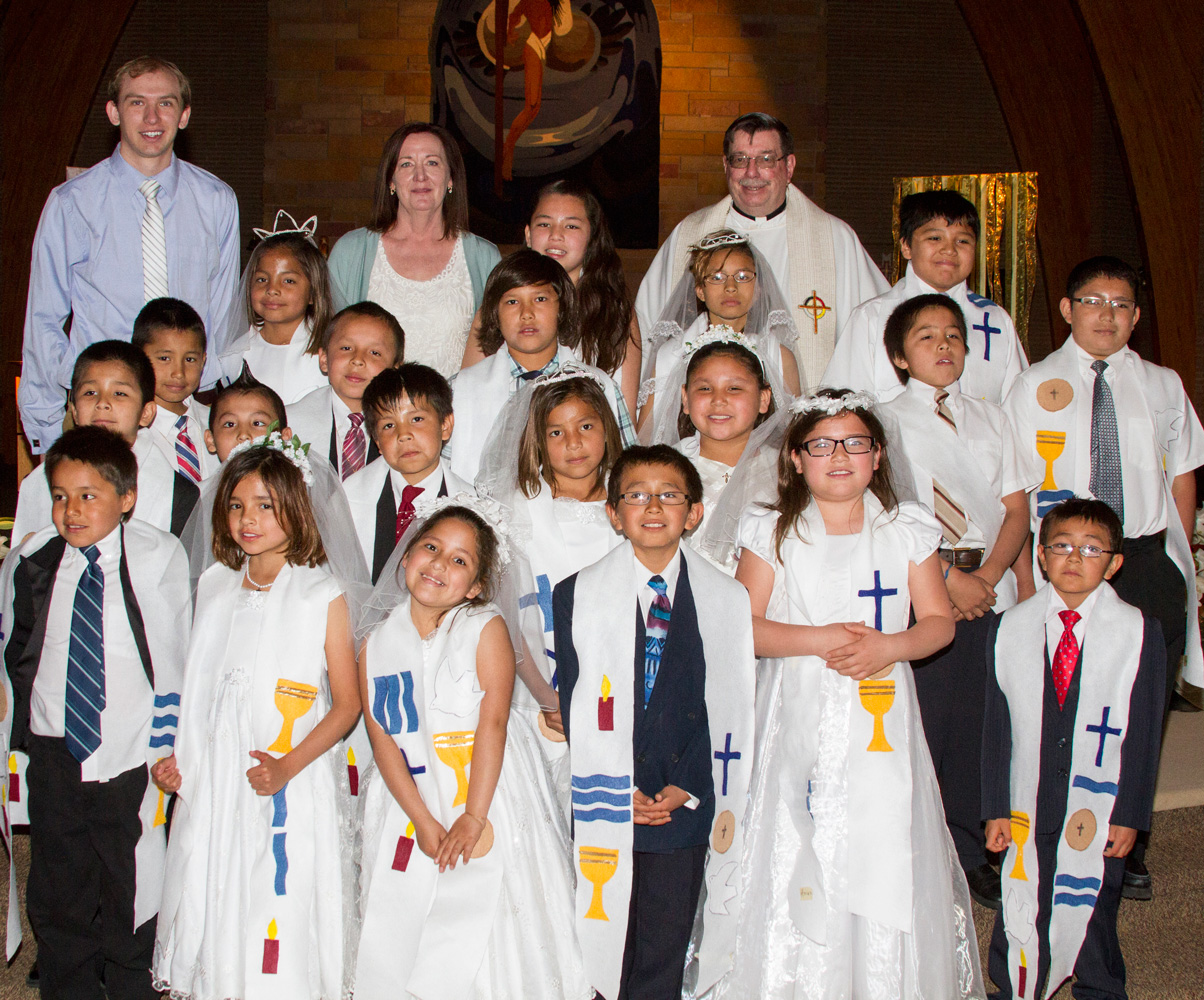 On Sunday, 16 students received Baptism, First Communion and Confirmation.  We were honored to have many family and friends share in Sunday Mass when the candidates received the Sacraments.  I am also happy to report that a student who didn't return to St. Joseph's after spring break was able to complete his preparation for the Sacraments. With a letter of support from the members of our pastoral team, Clare and Joe, he was able to receive his Sacraments on Easter at his home parish in Nebraska.
It was a very special day for our students and families, and a positive witness for everyone who attended.
Please join us in praying for those who lost their lives in the recent tornadoes in Arkansas and Oklahoma, as well as their families. We continue to keep you and your intentions in our prayers asking God to bless and reward you for your generosity. Have a wonderful week!
Fr. J. Anthony Kluckman, SCJ
Chaplain