A couple from Kansas stopped by the Akta Lakota Museum & Cultural Center and asked about sponsoring a American Indian student. We don't offer individual sponsorship of the students, if people want to help on a regular basis we have our monthly Tiyospaye Club, where people get a hand written copy of a thank you letter and drawing from a different student each month. One of the keys to our being able to fund a students' education is that many different people band together. When everyone gives a little, it quickly adds up to a lot.
We are grateful for the generous support we do receive.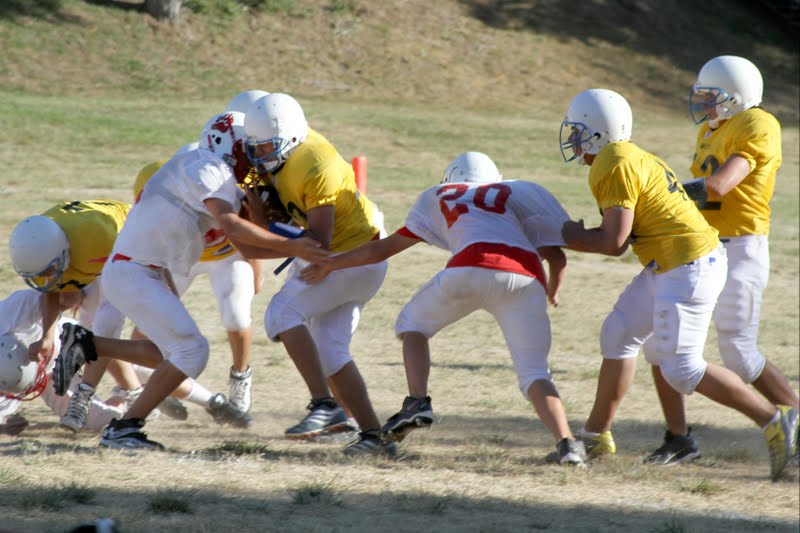 We played our cross town rival Chamberlain a second day, this time in football. Our boys played good team ball and outlasted the Cubs 22-8. It's tough for us to beat Chamberlain, and while we are 3-1, it's one of the main games that a successful season hinges on. We have bragging rights for this year anyway. I cheered for both teams since we have many staff children and grandchildren playing against our teams. It's my hope that next year many of these 8th graders on both sides of the ball will be bonded together as friends and teammates as our students move into the Chamberlain High School program.