Good afternoon! I am LaRayne, St. Joseph's Native American Studies teacher.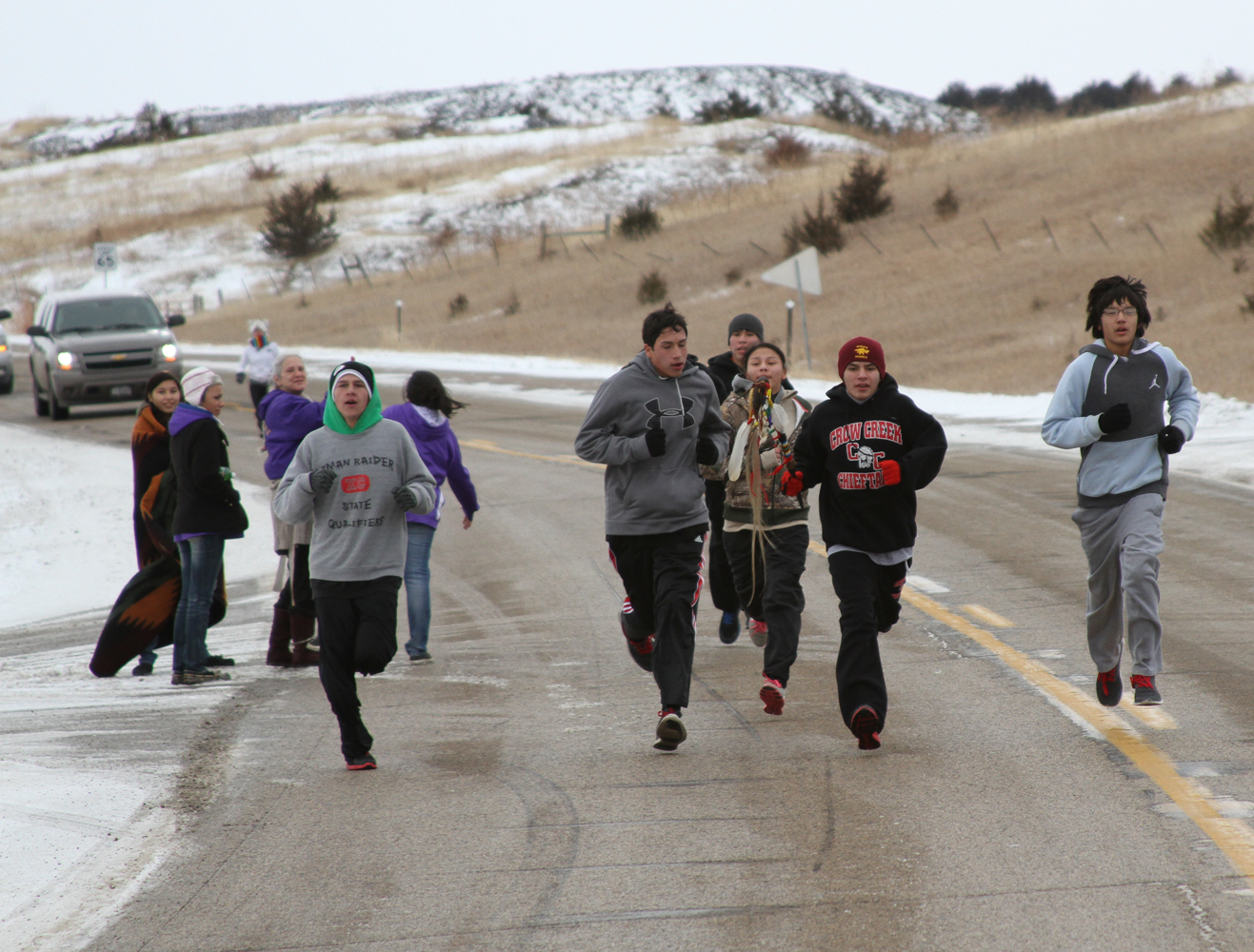 Before Christmas break, St. Joseph's seventh and eighth grade classes learned about the Dakota 38+2 Memorial Ride – what it is for, why it is done and what we could do to help. These thoughts spilled over into campus-wide education, sharing, and giving from the hearts of our students and staff.
The Dakota 38+2 Memorial Ride commemorates the 38 Dakota (Sioux) warriors who were hung in Mankato, Minnesota, following the Dakota War of 1862 – the largest mass hanging in our nation's history. Two more warriors were hung later, in relation to the same conflict. The ride of reconciliation was inspired by one man's vision to heal the brokenness between cultures.
Two of St. Joseph's family service counselors, Scott and Rob, brought in riders to speak to our older students and showed the movie about the Dakota 38+2 (the link to YouTube is at the end of this post).
Students discussed, questioned, learned and reflected on different aspects of this historical event, which created motivation to support the riders financially. The students set out to raise money to help defray the costs of food and shelter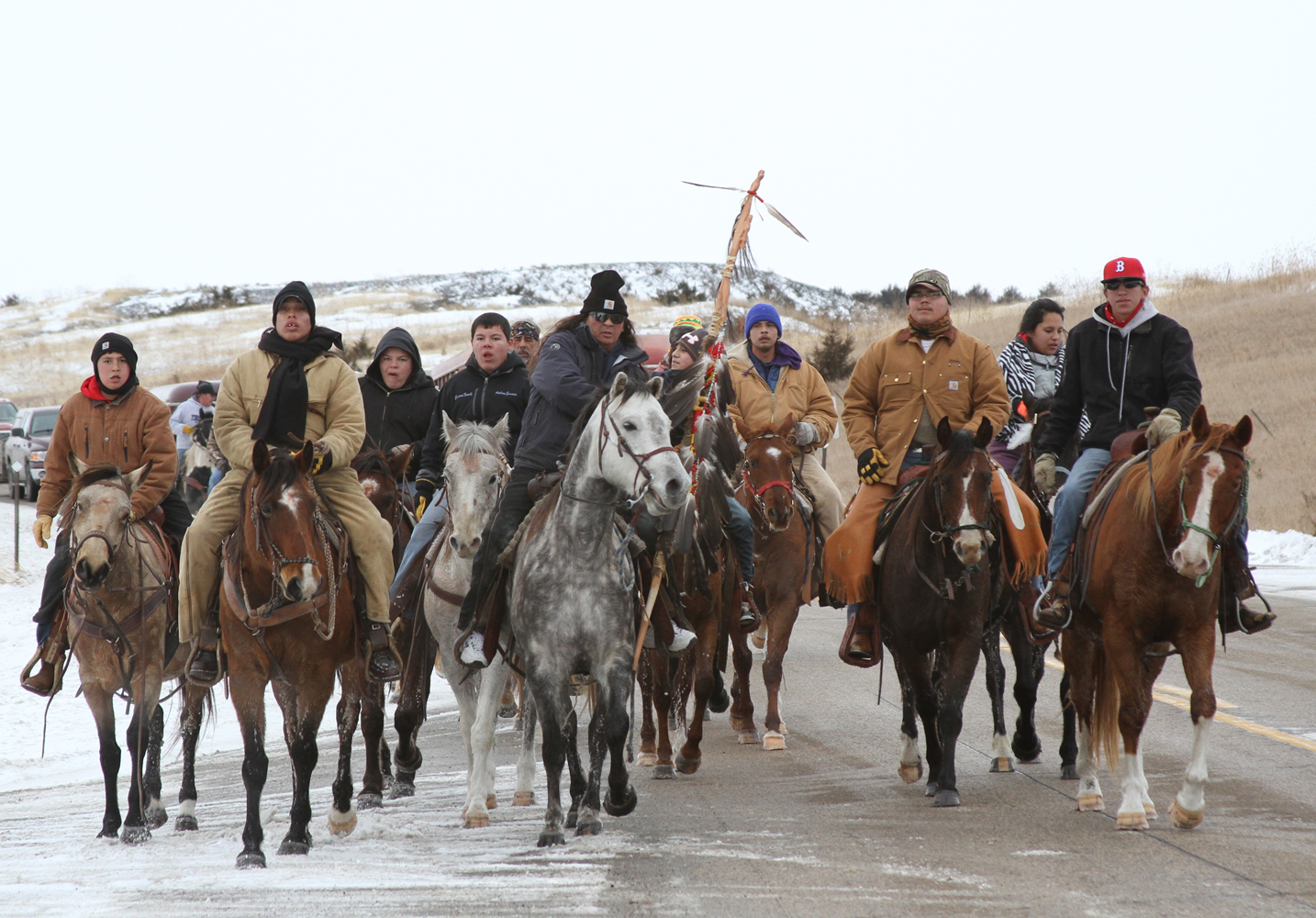 for riders and horses, as well as occasional police escorts on busy roads between Lower Brule, South Dakota and Mankato, Minnesota.
Out of respect for our donors, we wanted this money to come from our personal pockets – not from the generous gifts of those who support St. Joseph's.  With the help of students and staff, our efforts raised more than $1,200 from a penny war, a raffle, "Jeans Because" money and a soup and salad lunch for staff campus-wide. It was great to see the different acts of generosity and downright competitions that came alive at St. Joseph's Indian School to support this cause!
Our littlest children (first, second and third graders) brought in little bags of coins to add to their pickle jar for the penny war.  Staff members could add coins to any age group, and this is where the competition began.  During the last minutes of the penny war, it was evident that the staff was just as competitive as the kids in wanting to win the penny war and give to a great cause!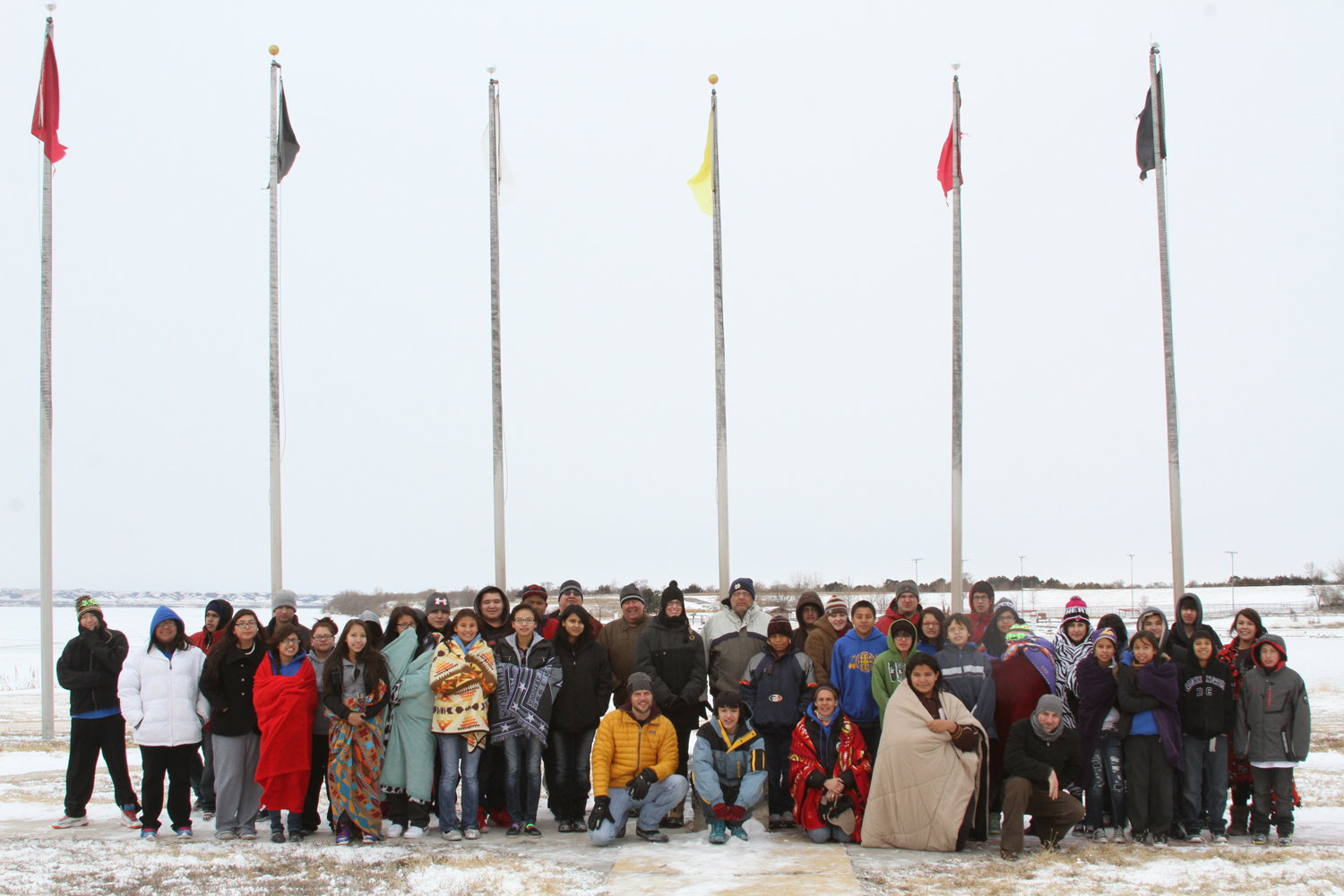 The purpose behind teaching this historical event to our students is to help them understand the events of the past and how they are linked to their ancestors.  Because we want our students to understand who they are, they must learn and understand where they come from. This is just one example.
The culmination in learning about the Dakota 38+2 was to be a part of the send off ceremony for the riders who departed from Lower Brule, South Dakota on December 10. Taking full advantage of the opportunity, we made this day a class field trip for the seventh and eighth graders.
Several adults accompanied 38 students for this great day.  We were honored to be a part of smudging, singing, honoring, listening, praying and building.
Our Lakota students built relationships with one another.  They built relationships with other communities, people, youth, Lakota leaders, other adults and the horse culture.
We were honored to be in the presence of Arvol Looking Horse, the 19th generation pipe carrier of our sacred cannunpa – pipe – blessed with prayer while a female elder and several male singers sang prayer and horse songs for the ceremony.
We had four young men from St. Joseph's take advantage of running a few miles with other representatives from Lower Brule and Crow Creek to serve as runners for freedom.  Next year, we hope to have many of our students and staff help send our Dakota 38+2 horse riders off by running with the pack.
As staff, we hope this day will live in the memories and lives of these kids for years to come.  In the meantime, we will do our part to honor who we are and where we are going in mind, body, heart and spirit.
Learn more about the Dakota 38 by watching the trailer for the documentary on YouTube.