It's that extraordinary time of year when Mother Nature's emotions run from the peace and beauty of gently falling snow to the terror of a blizzard to the dreary, chilly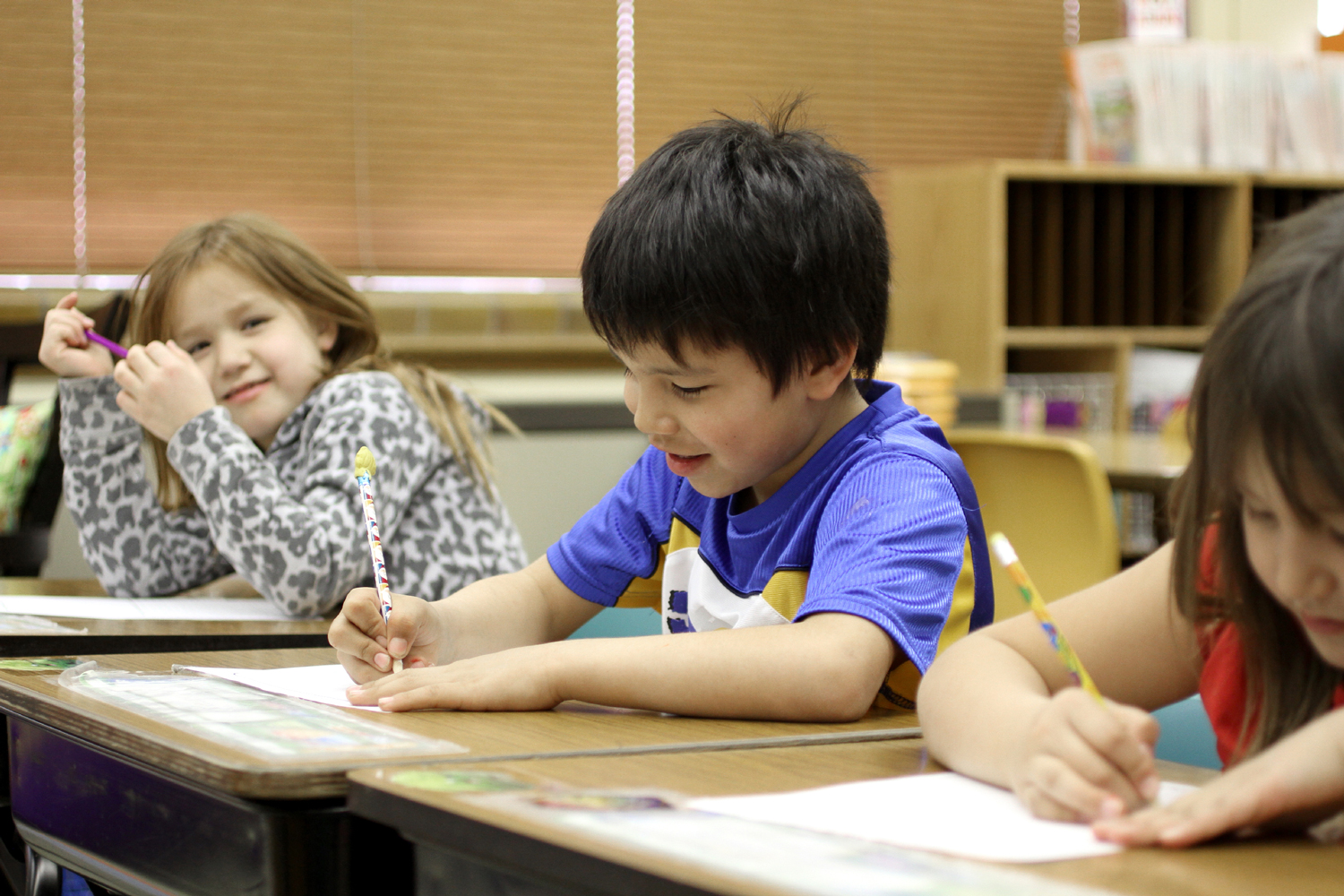 in-betweens when melting snow gives way to drab patches of brown and grey.
Last year, we struck upon an idea to help brighten the winter landscape at St. Joseph's Indian School – prayer flags. The Lakota (Sioux) students created colorful flags bearing messages of hopes and dreams, grief over lost loved ones, wishes for a better world and any other prayer imaginable.
It was a wonderful success, so we decided to do it again this year.
We begin the process with a short video teaching about how prayer flags originated in Tibet. We also discuss different forms of prayer: petition, intercession, adoration, blessing and thanks.
Our Native American students answer questions about their hopes, dreams and the most important things in their lives. Next, they choose a theme for their flag and draft a pattern on paper. The final flag is painted on fabric using special markers that won't fade in the weather.
Some interesting flags emerged; some are memorials, many are dreams for the future, many more honor family.
When the flags are finished, they are ironed to set the colors and then hemmed to string on clothesline.
The most treacherous part of the project involves getting out the tall ladders and hanging the flags.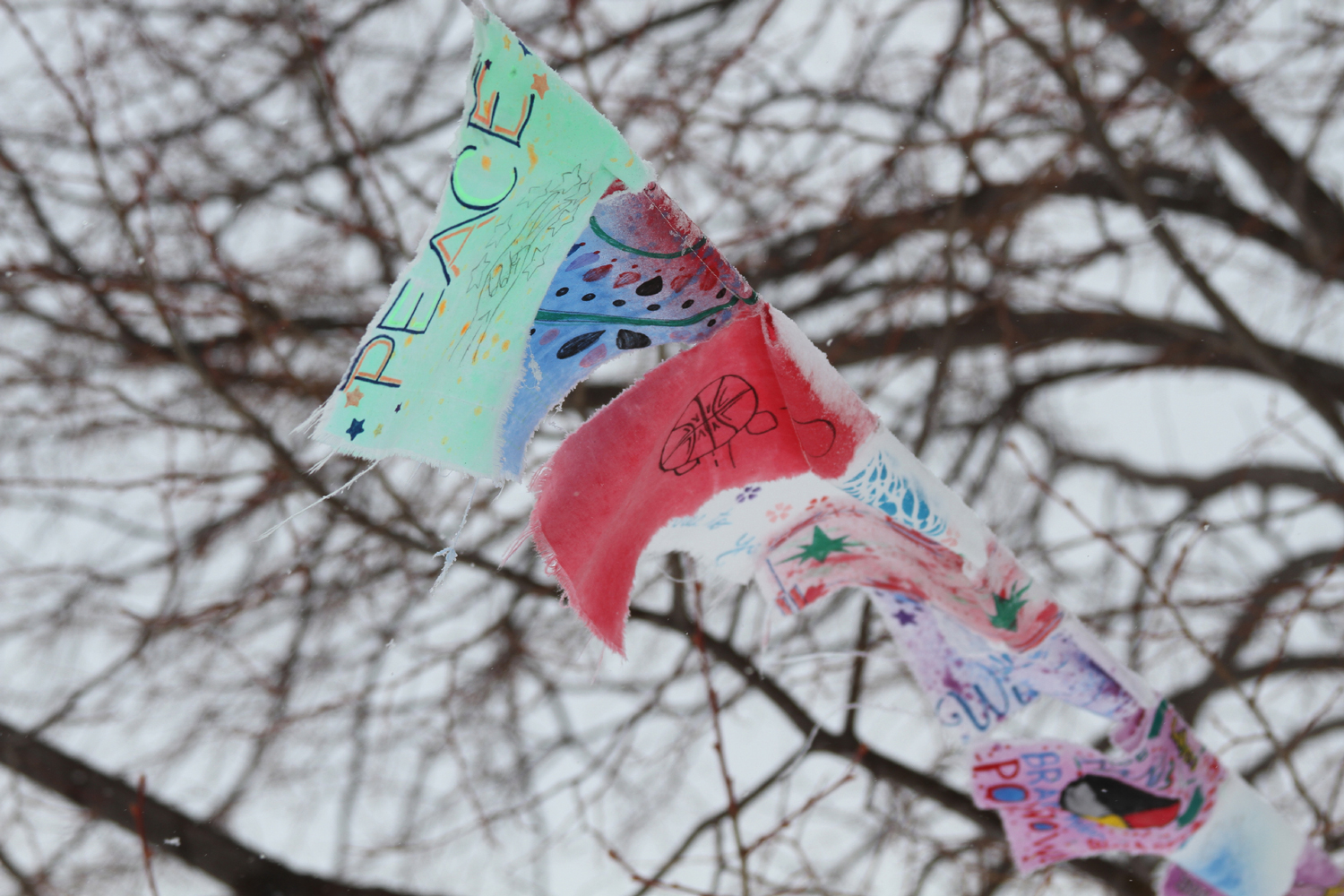 Religious Studies Associate Joe bravely mounts the ladder to string the flags from tree to tree along the front walk to the school. There they will fly through May carrying the students' prayers on the wind.
Clare, Director of Pastoral Care