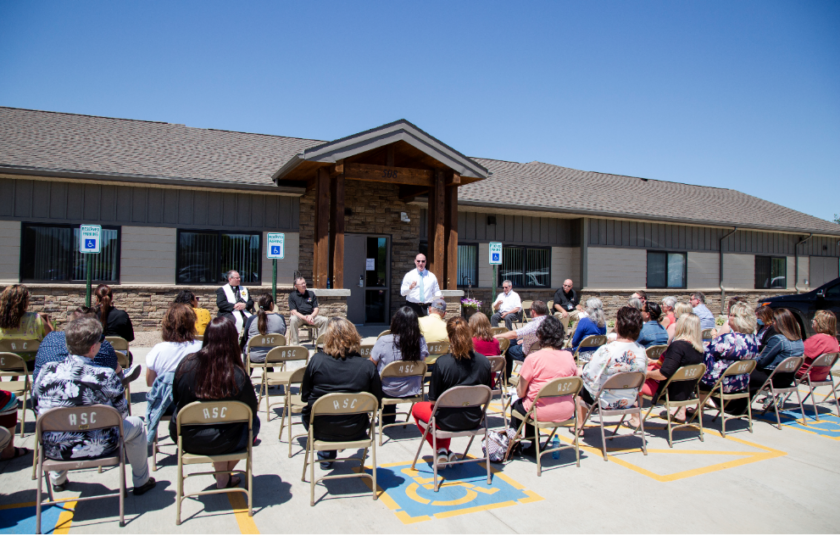 The sun bathed the crowd gathered on Tuesday, June 22, to dedicate the Sacred Heart Chacon Family Shelter in Eagle Butte, S.D. Earlier, six shelter advocates gathered with Lakota Elder Cheryl Redbear to reflect on their special role in service to those seeking shelter, healing and a new beginning at the facility. They acknowledged the painful history marking generations of Native Americans with trauma leading to the violence the advocates seek to prevent. Then, strengthened by prayer and teaching, they joined the dedication.
A gentle, cooling breeze lifted prayer heavenward as Bishop Peter Muhich of the Diocese of Rapid City led the group of employees, representatives, community members and supporters from St. Joseph's Indian School. The Bad Bear Singers drummed Lakota prayer songs punctuated the blessing of the new 10,523 square-foot shelter.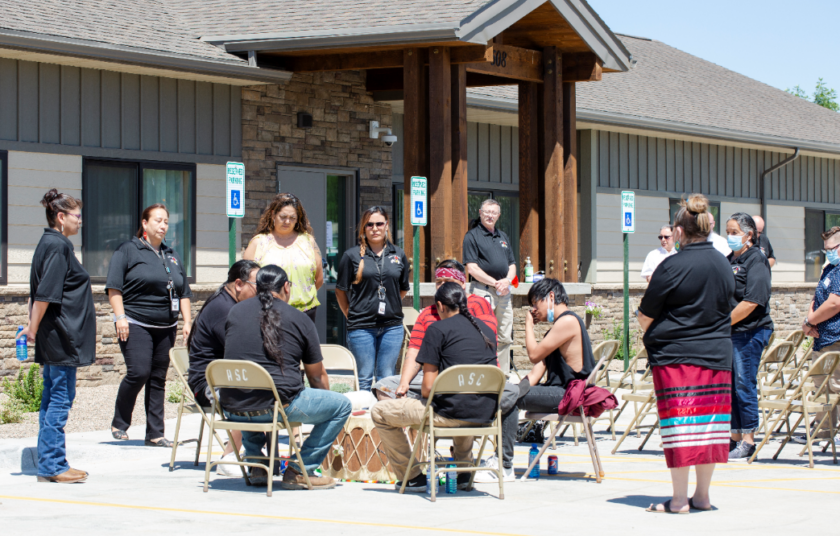 Greg Fisher, executive director of the Sacred Heart Center, offered thanks to the many contributors to the completion of the shelter, particularly the Chacon family and numerous donors whose support made it a reality.
"We are blessed to be here on this great South Dakota day," said Mike Tyrell, president of St. Joseph's Indian School. "This building is a testament to the power of a vision that goes back to 2012 and the power of sustainability and commitment on the part of the Priests of the Sacred Heart."
Tyrell acknowledged the foresight of the shelter's board, support of the tribe, gifted architect Christine Bjerke and the construction team that persevered through the pandemic to complete the project.
"For those who use our services, our prayer today is a beacon of hope," he concluded.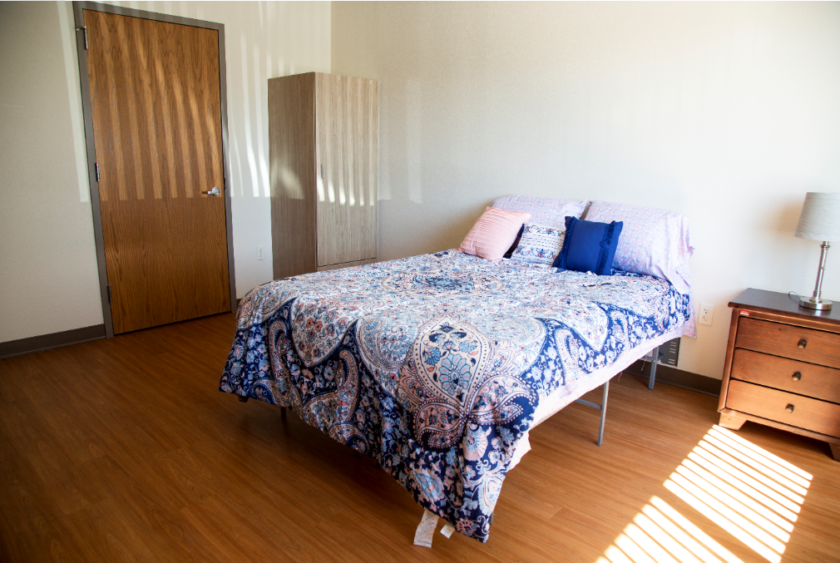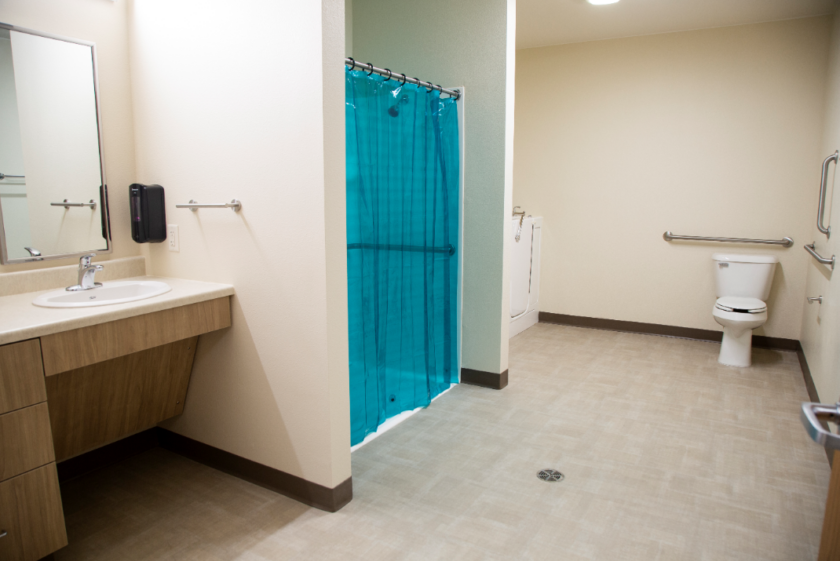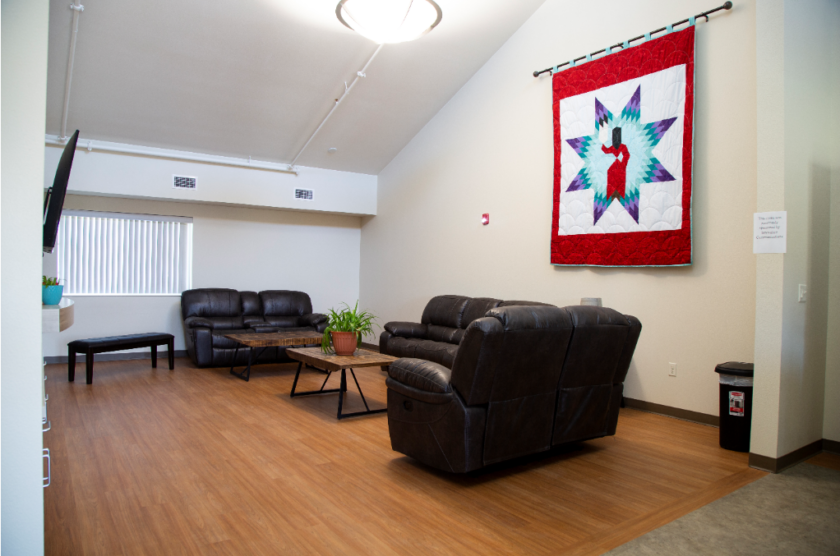 Citing the organization's mission, Kirk Beyer, director of programs for the shelter, choked back tears of gratitude for supporters of the shelter, acknowledging the powerful work that would take place there. The new facility expands the shelter's capacity with eight bedrooms suitable for individuals or families, two segregated bedrooms for men or families with teenage boys, additional staff offices for increased confidentiality and meeting space for staff training and victim consultations with outside agencies.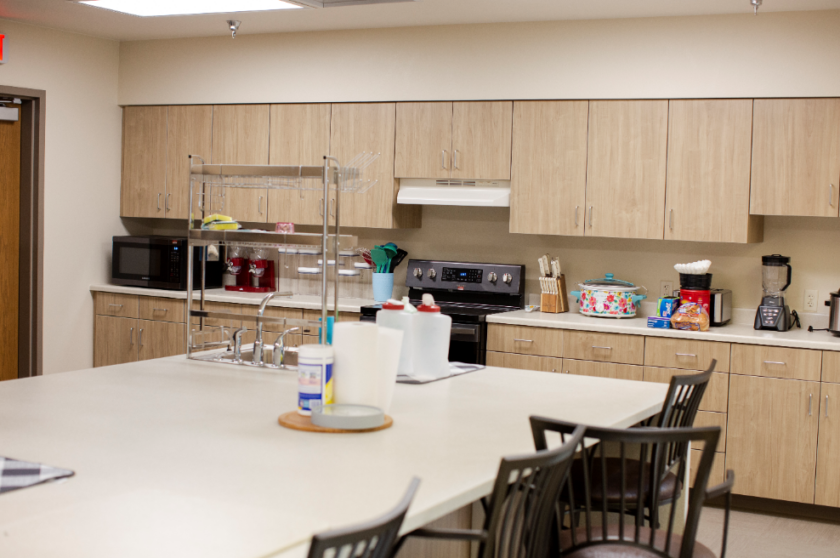 Brother Frank Presto of the Priests of the Sacred Heart, who helped to start the Sacred Heart Center in 1982, cut the wide red ribbon across the shelter's opening, making way for those gathered to tour the new building.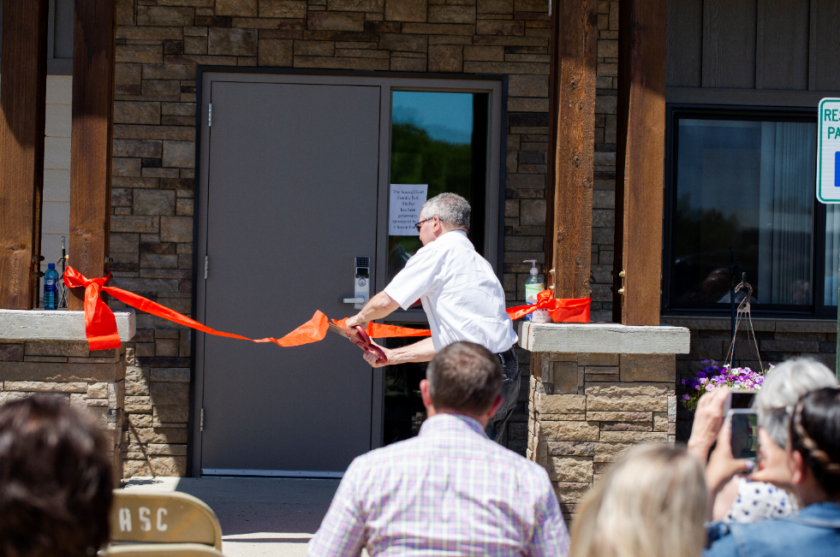 Sacred Heart Center is an outreach of St. Joseph's Indian School. The occasion of its opening marks what began nearly 40 years ago when the Priests of the Sacred Heart began ministry in Eagle Butte with a shelter for battered women and children and a second-hand clothing store. Their mission is to eradicate violence and oppressive practices through the empowerment of individuals, families and communities to support justice, social change and non-violence.
Today, in addition to the domestic violence shelter and Bare Necessities Thrift Store, the center includes Youth Services, counseling and outreach services.