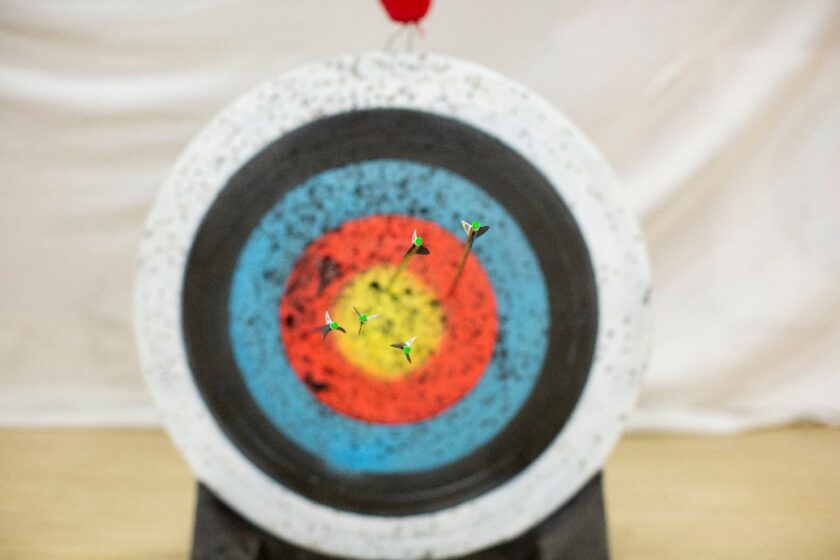 Tensions were running high during St. Joseph's Archery Challenge. Two female students, Kaylee and LaToya, had each shot 20 arrows and done exceedingly well. In fact, both students recorded personal best scores. But the good shooting resulted with the girls tying for First in their age category. That meant it was time for a five-arrow shoot-off to crown a champion.
The crowd watched in anticipation as each arrow whooshed from each shooter's bow to the target. They'd both practiced so much, and it all came down to this moment.
"Practicing is one thing but when the pressure is on for every shot it can really elevate the experience," said Evan, Rec Center associate.
And in their age category on that day, it was Kaylee who rose above that pressure and walked away as champion. LaToya finished in a very respectable second place.
This was just one of the memorable moments that took place during St. Joseph's Archery Challenge. Overall, 26 students in grades 4-12 participated in the weekend competition.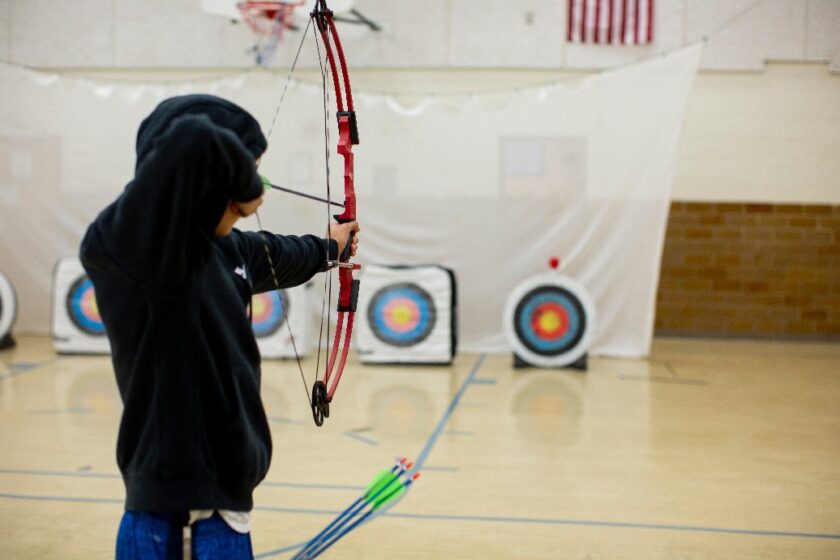 "Unfortunately due to Covid guidelines, we were unable to travel to other archery tournaments throughout South Dakota this year," said Evan. "Our student's all practiced hard throughout the year and we wanted them to have an opportunity to feel real competition."
While other schools across the country may not provide archery outside of Physical Education curriculum, or at all, St. Joseph's prioritizes it for a number of reasons.
"Archery is an important extracurricular option at St. Joseph's," said Evan. "There is certainly a cultural aspect to archery for many Lakota students, but we also really enjoy the individuality archery provides. Some students are able to thrive when all of the success or failure is squarely on themselves."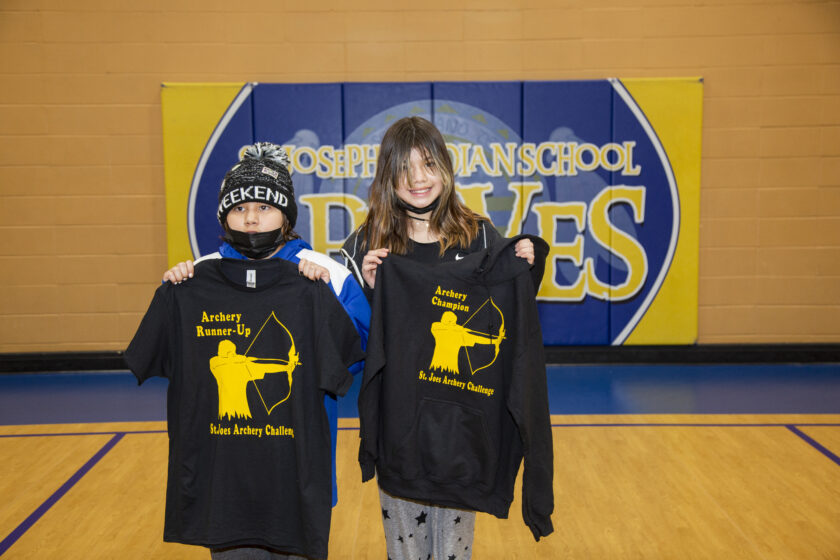 Congratulations to the following winners of St. Joseph's Archery Challenge:
4-6 girls
1st — Domonique
2nd — Merseeaye
3rd — Aleighya
4-6 boys
1st — Tywin
2nd — Victor
3rd — Carlito
7-8 girls
1st — Kaylee
2nd — LaToya
3rd — Amelia
High School
1st — Joaquin
2nd — Landon
3rd — Amiel
Learn more about St. Joseph's Indian School by visiting www.stjo.org.