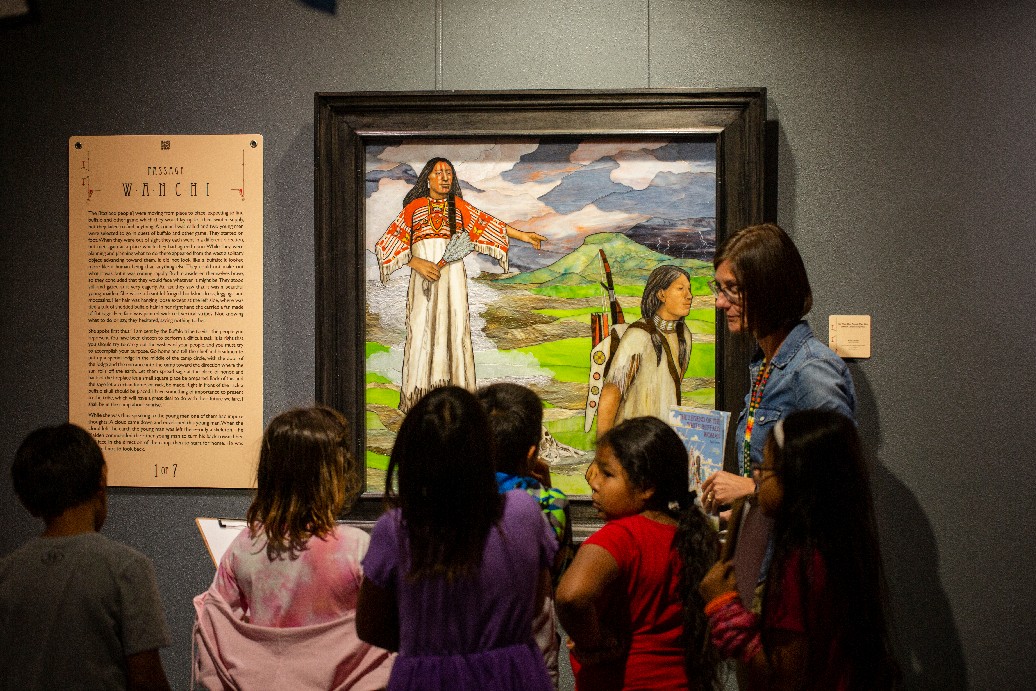 As the sun peaked over the dark eastern horizon, bright shades of red and yellow, fringed by the white edge of a band of stratocumulus clouds spelled out "This is Native American Day," in the traditional colors of the Lakota people. Thirty minutes after the sun rose, St. Joseph's Indian School students and staff gathered at the school's Wisdom Circle to pray the Four Directions Prayer.
While others observed Native American Day on October 11, St. Joseph's Indian School was just getting started with what became an entire week of education and fun.
The school's cultural committee put their heads together and laid out a terrific plan for students, school staff and anyone else who joined in celebrating the students' cultural heritage.
Later on Monday, students participated in a scavenger hunt at the Aktá Lakota Museum, sleuthing through its rich educational resources to learn more about their culture.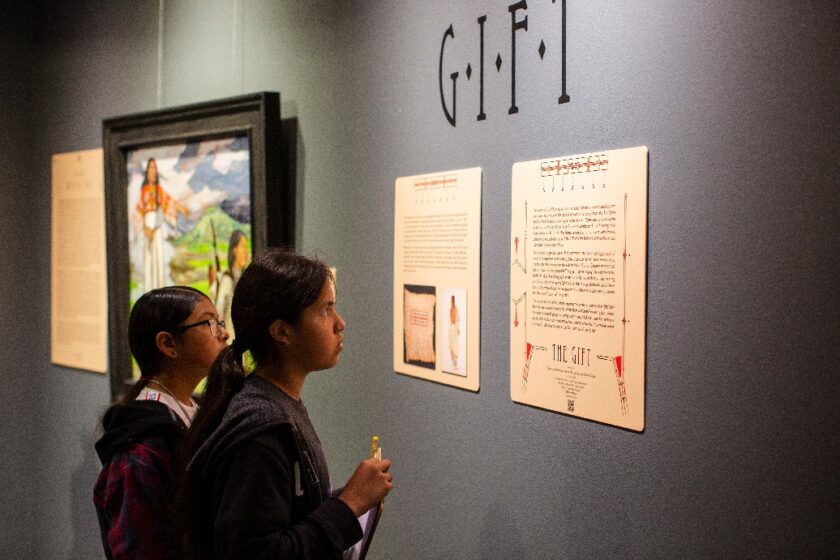 "The games in the museum scavenger hunt were very challenging to play because you have to place a deer bone on a needle," remarked seventh-grader Emilia .
"I didn't know we had games," added classmate Paul.
On Tuesday and Wednesday, teachers and Museum Curator David Meyer II focused on the current Center for American Indian and Native Studies (CAIRNS) art exhibit, "The Gift." Through artwork, poetry and song, the exhibit illustrates a traditional Lakota narrative on the seven Lakota ceremonies foretold by Black Elk and White Buffalo Calf Woman. The exhibit is at the museum through November.
Seventh-grader Makaia said proudly, "I liked learning about the female ceremonies because we are the birth givers."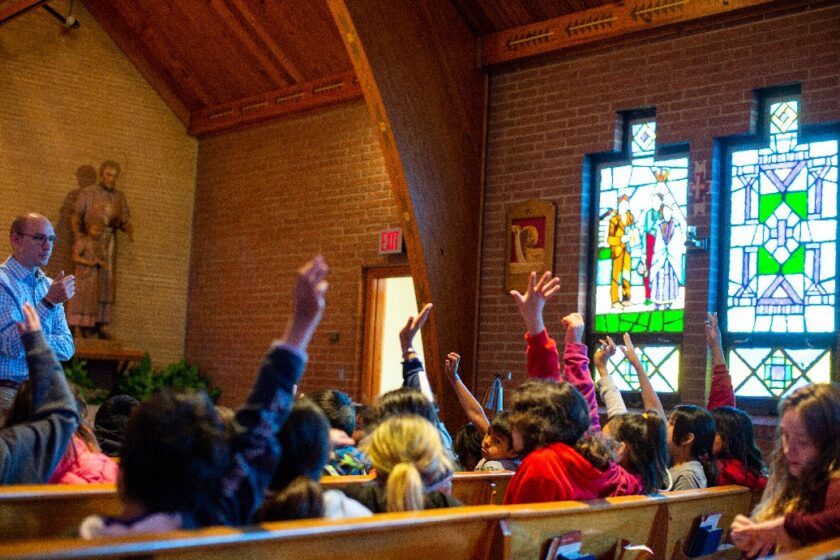 On Thursday, students visited Our Lady of the Sioux Chapel to draw connections between the seven Lakota ceremonies and the stained glass windows that depict them, deepening the learning they experienced in "The Gift" exhibit.
When sixth-grader Alayna visited the museum and then the Chapel, she said, "I want to do a Vision Quest now." Classmate Marybella added that the two experiences made her feel connected to her ancestors, and sixth grader Kayleigha agreed, saying, "This makes me feel like I can do anything."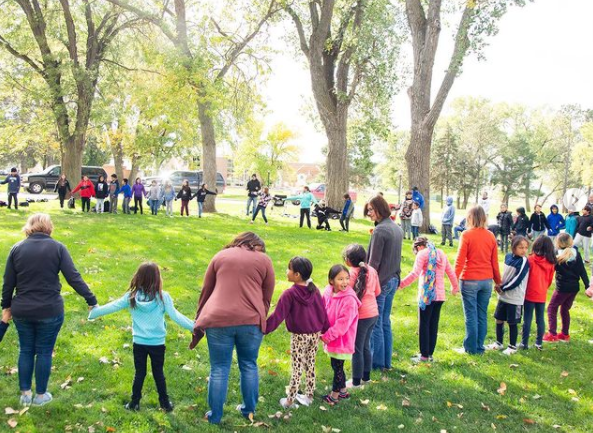 On Friday, everyone dusted off their moccasins for a powwow. The Chalk Hills Singers Drum Group — Pahá Makȟásaŋ Lowáŋpi – set the beat for the featured dances: rabbit dance, potato dance, switch dance and snake dance. Anticipation of this event was notably tricky for the second graders who mentioned they couldn't wait for it nearly every hour, every day, all week long.
Throughout the week, students and staff enjoyed the Seven Essential Understandings of the Očhéti Šakówiŋ, the state's Native American cultural curriculum studied year 'round at St. Joseph's Indian School.
Learn more about the Lakota culture by visiting www.stjo.org/culture.