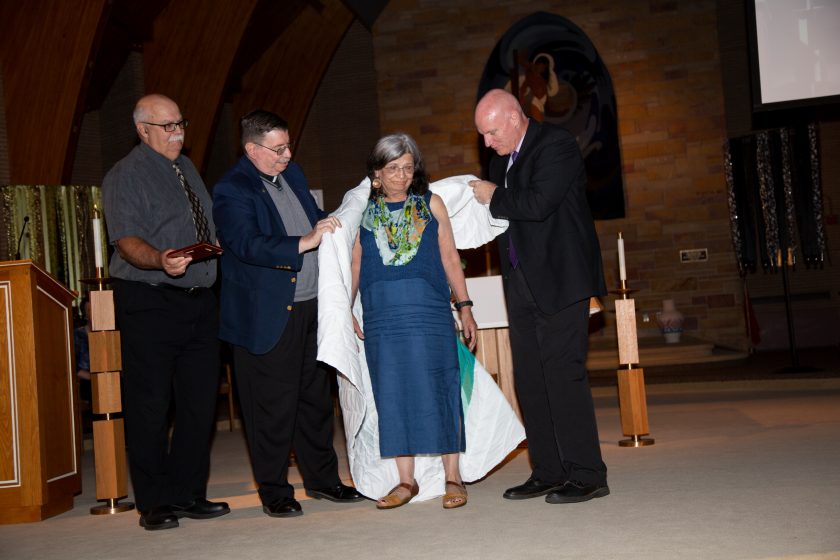 St. Joseph's Indian School is pleased to announce Jeanette Germaine DeCoteau has received the 2018 Distinguished Alumna Award. Jeanette attended St. Joseph's from 1947 – 1954, graduating with the eighth grade class of 1954. She was born in Belcourt, North Dakota and now lives in Washington.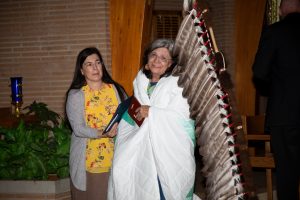 Jeanette was nominated by her daughter Jennifer.
In the course of her career, Jeanette has served others in many ways:
Chairperson for Casey Family Programs, an organization that works to influence long-lasting improvements to the safety and success of children, families and the communities where they live.
Native American representative for Native students in the Federal Way School District in Washington State.
Helped start the Tahoma Indian Center in Tacoma, Washington with Betty Sampson and Joan Staples Morin. This center is dedicated to our brothers and sisters on the streets, and is operational today.
Physician assistant student preceptor for the last 10 years through the University of Washington and Heritage College.
Washington State Physician Assistant of the Year at the University of Washington in 2000.
National Indian Health Board Award for improving the health care of American Indians and Alaska Natives.
Member of the National Indian Women's Health Steering Committee.
Active member of St. Leo's Parish Kateri Tekawitha Circle in Tacoma, Washington.
St. Joseph's began giving the Distinguished Alumnus Award in 2006. The award recognizes those who have acted in service to others, participated in activities that have made a difference to the well-being of others and/or made a positive contribution to their culture or community.