Hi All!
My name is Kelli. I serve as St. Joseph's Indian School's Development/Child Services Liaison… which means that I get to spend time with the children at St. Joseph's on a regular basis. Pretty cool!
Recently, I was able to spend 10 weeks with our 4th and 5th grade girls through our Girls on the Run Program.
Girls on the Run is a 501(c)3 non-profit organization that is dedicated to creating a world where every girls knows and activates her limitless potential and is free to boldly pursue her dreams.
Designed to allow every girl to recognize her inner strength, the Girls on the Run curriculum inspired St. Joseph's girls to define their lives on their own terms. Throughout the season, our girls made new friends, built confidence and celebrated all that makes them unique.
Throughout the program, lessons were split into three categories:
Understanding ourselves
Valuing relationships and teamwork
Understanding how we connect to and shape the world at large
At the end of our season the girls and I (along with a few of my coworkers) loaded a bus and joined approximately 900 other Girls on the Run participants from all over the state to run a 5k in Sioux Falls, South Dakota.
The 5k run gave our girls a tangible sense of achievement as well as a framework for setting and achieving all of their life's goals.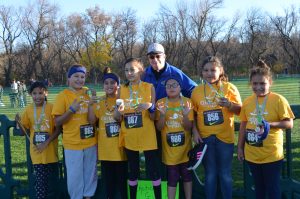 I'm not a super fast runner, but the day of the race I ran alongside one of our girls and we finished in 33 minutes! It was a lot of fun cheering on each other as we passed each mile marker. Some of our girls' family members and Fr. Anthony made the trip to support us all on our run- it was great to be cheered on by people we hold dear.
After the race, each girl received their very own 5k medal. For most, if not all, of our girls, it was the first race ribbon they've ever received! Our girls could hardly wait for Thanksgiving break so they could show their family their newly earned hardware.
From the bottom of my heart, Pilamaya– thank you, for making programs like this possible for the Lakota children in our care here at St. Joseph's.
It's always amazing to walk alongside them in journeys like this… seeing how much they grow in just a short period of time. I'm so proud of the young women they are growing up to be!
Thanks for all your support. Merry Christmas!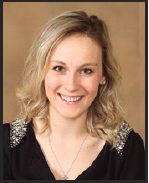 Kelli
Development/Child Services Liaison