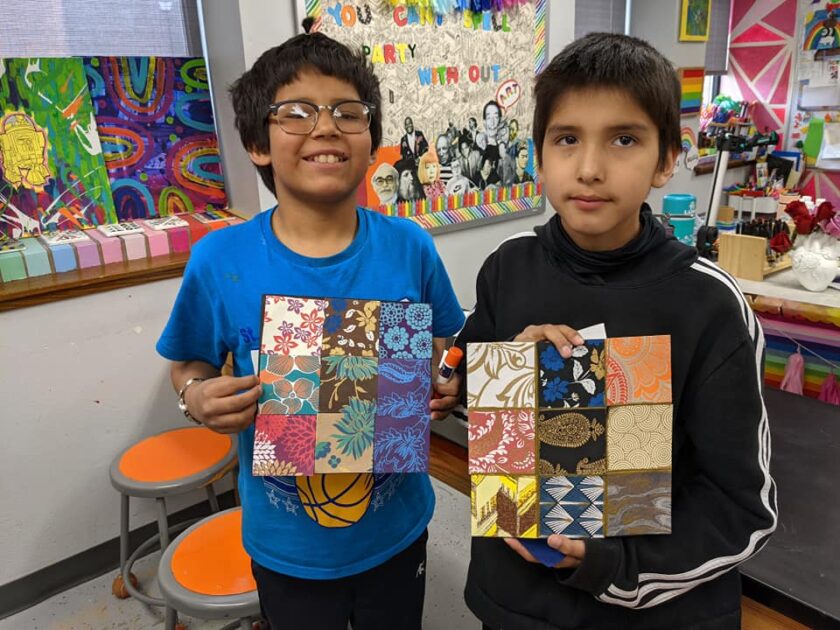 Many of the students at St. Joseph's Indian School have watched as an auntie or uŋčí (grandmother) pieced together a Lakota star quilt, a central tradition to the culture. They are one of the most valued gifts to the Lakota people, often made for giveaways, memorials, graduations, ceremonies and weddings.
On Tuesday, March 20, the Barn Quilt Project: South Dakota Strong offered fourth-grade students another window into the cross-cultural tradition of quilt-making, which in South Dakota represents home, family, comfort, history – and in this case – healing from the pandemic.
Ari Albright, project lead and Arts in Health instructor at the University of South Dakota, reached out to St. Joseph's to involve them in the event.
"This is an opportunity to put our creativity and training to good use for public health messaging," said Albright.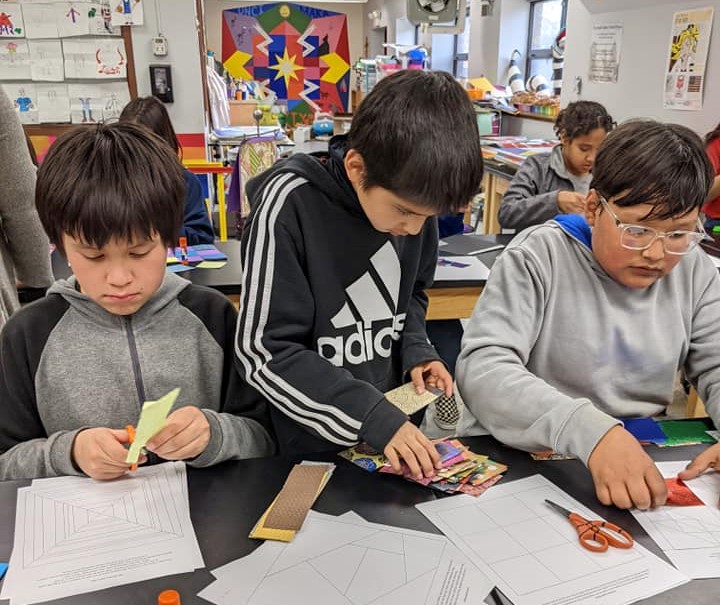 Participants in the Barn Quilt Project create a quilt design from decorative art materials and write about their pandemic experiences.
Each of the St. Joseph's fourth-grade students pieced together their quilt design. In addition, they made kits for younger classmates to assemble later on.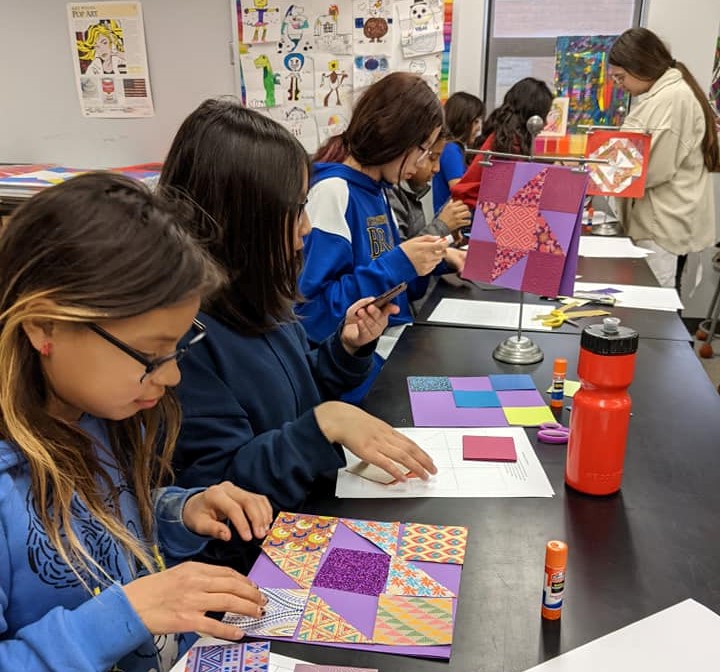 Students engaged readily and personally with the healing art project.
"I chose the God's Eye design, the hardest design, to try something new. Not many others wanted to do the hardest one. I also didn't want my project to be done in just a couple of minutes like an easy one would have," said Dallas, a student. "My favorite part is it looks like an illusion."
Another student, Jay, noted, "I chose the corn and bean design for the quilt. I chose it because I like the way it looks. The colors I picked for my quilt are green, blue, red and orange."
Later in the day, a Barn Quilt Project event at the Chamberlain Community Center allowed community-wide participation.
To learn more about the great things happening at St. Joseph's Indian School, please visit www.stjo.org.