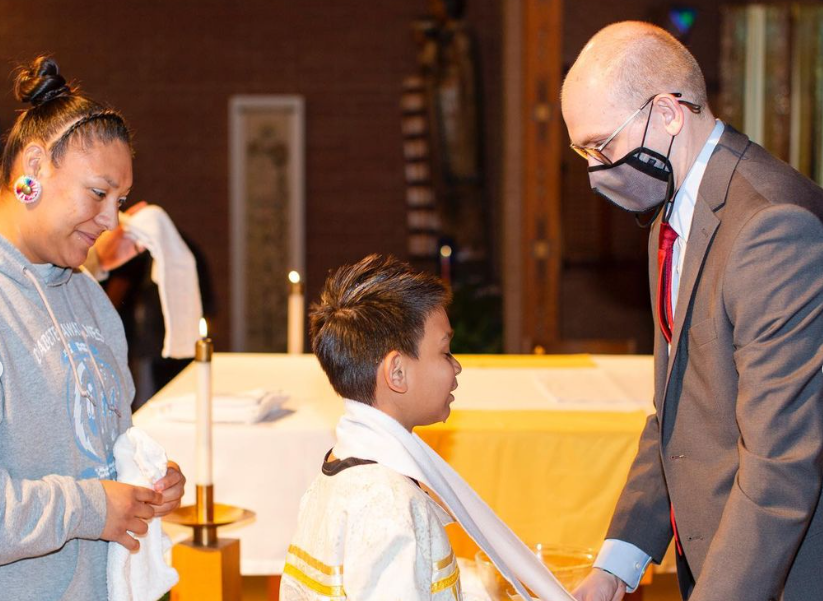 Greetings to all. I hope these Spring days find you well. On Easter Sunday we celebrated the splendid glory of the risen Lord. We had a good turnout, as some staff members and their families came out to celebrate this joyous occasion.
The celebration of the Easter season is 50 days. On Sunday, April 24, I had the honor and privilege of initiating 17 students into the Catholic Church through the sacraments of baptism, confirmation and Eucharist. What a joy it was to see these wonderful students accompanied by their families in front of a full house at Our Lady of the Sioux Chapel. Yes, this was the largest crowd we have had in three years, a step forward in the right direction.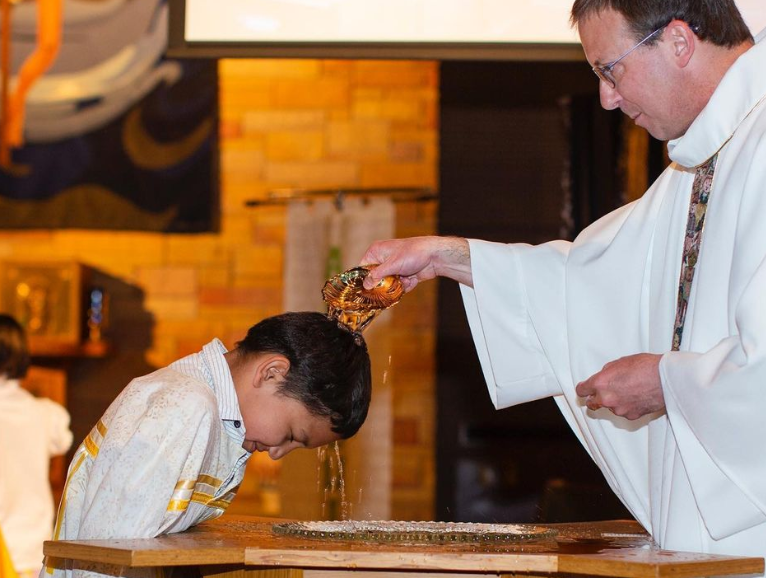 I remember these large crowds from the 10 years I was in parish ministry in Mississippi. I was always overjoyed to do baptisms, first communions and confirmations for those entering the church through the R.C.I.A. program. Anyway, I look forward to larger turnouts in Our Lady of the Sioux Chapel as we anticipate an increased enrollment of students for the upcoming school year.
With optimism, our Annual Powwow will be open to the public when we host it on September 17th. The same weekend, God willing, we will dedicate our Equine Therapy Complex — opening the door for our students to be enriched with a year-round Equine Therapy program.
I wish an abundance of blessings to all as we continue our glorious celebration of the Easter season.
To learn more about the Religious and Cultural programs at St. Joseph's Indian School, visit www.stjo.org.