Once powwow is over, most look to take it easy for a day or two, but St. Joseph's fifth graders are off and running this week with Starbase!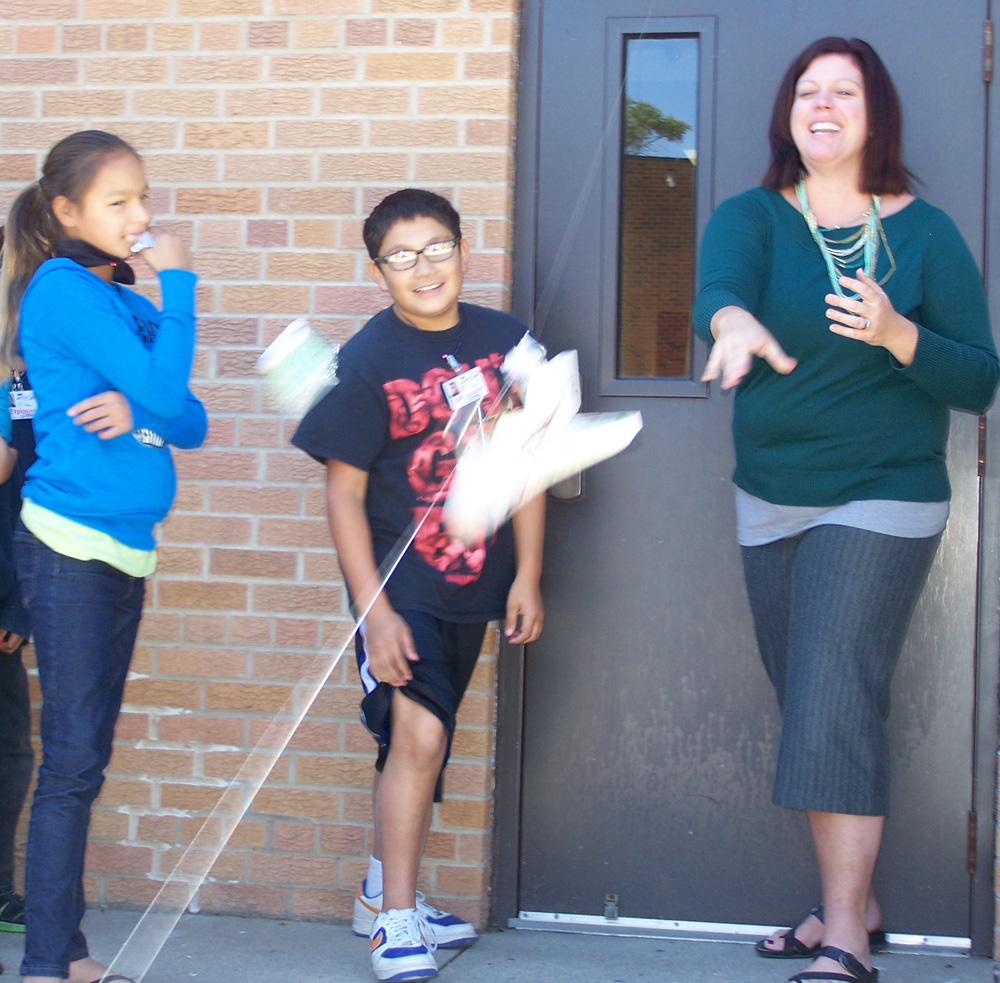 The program combines science, technology, engineering and math to deal with various problems and challenges.
Monday the students conducted the 'Eggbert Launch.' After devising ways to protect an egg strapped into the model space shuttles they were given, the shuttles were launched down a wire into a head-on collision.
The Lakota students came up with some unique ways to protect the eggs as they slid to their fate, but only one survived completely. Taps were played over four of them, two were deemed to have survived but needed a trip to the egg hospital.
Tomorrow, the class will make a trip to Rapid City, South Dakota to visit Air & Space Museum at Ellsworth Air Force Base, get hands-on with space food and view constellations in the dome from the Journey Center.