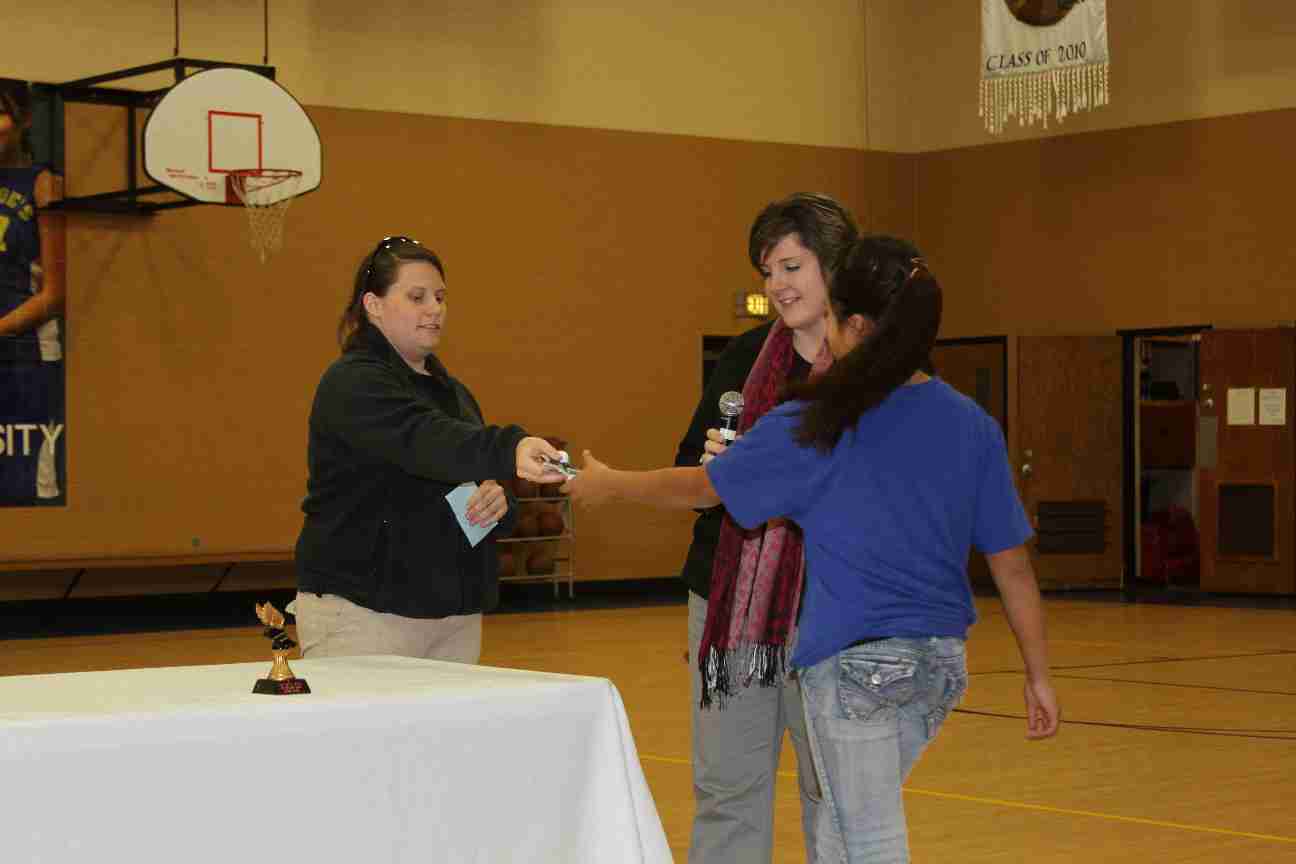 After school the 6th – 8th grade youth gathered in the Rec Center for our Fall Sports Awards. Student athletes were recognized for achievements in cross country, football and volleyball.
Besides the awards for the best athletes in those sports, I am always touched by the acknowledgement of the kids who have the best attitude, make the most improvement and show leadership by their teamwork.
While being a little competitive is a good thing, I hope the sports and activities here teach our young people teamwork and the importance of preparing, practicing and working hard especially when the odds are against you.