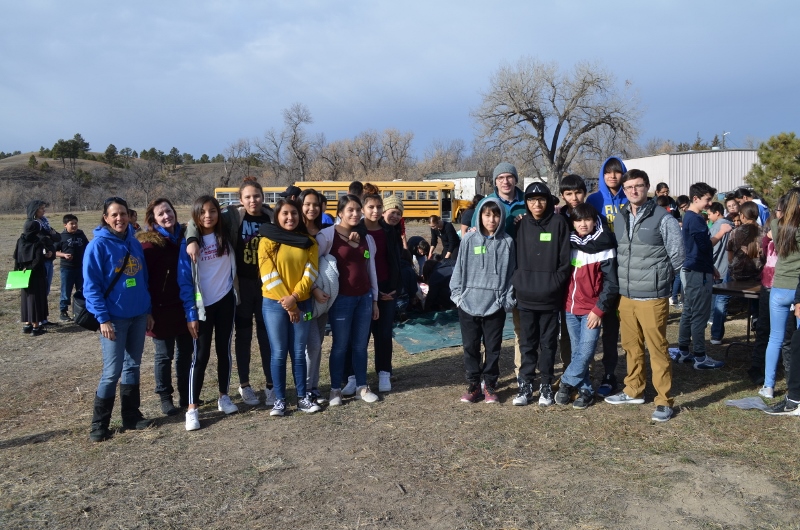 On a frigid fall morning, St. Joseph's Indian School's eighth grade students journeyed to the Pine Ridge Indian Reservation for an experience many had never had before: a sacred buffalo harvest.
Taking part in a buffalo harvest is just one way students experience Lakota culture and spirituality through St. Joseph's Native American Studies course. In this class, students learn about sacred Lakota ceremonies and Lakota language, as well as the beliefs and traditions of their Native American ancestors.
Much of the learning takes place in the classroom. But students recently put their learning into action at the buffalo harvest, hosted by Red Cloud Indian School. The students passed the time playing hand games, visiting the burial site of Chief Red Cloud, dancing and eagerly waiting for the hunter's return with a tatanka — buffalo.
"There was a chance there wasn't going to be a buffalo because the buffalo has to present itself," said Diamond, a St. Joseph's student.
But, as an answered prayer, a buffalo did present itself – offering itself as a sacrifice to the Lakota students.
When the buffalo was brought to campus, everyone in attendance from children to adults circled around it. Before the process of separating the buffalo took place, they prayed in thankfulness. Then, adults explained what each part of the buffalo was and its purpose.
The buffalo is a symbol of self-sacrifice. It gives until there is nothing left – right down to its bones and organs. When the buffalo's liver was taken out, a piece of it was offered to everyone who wanted to taste it.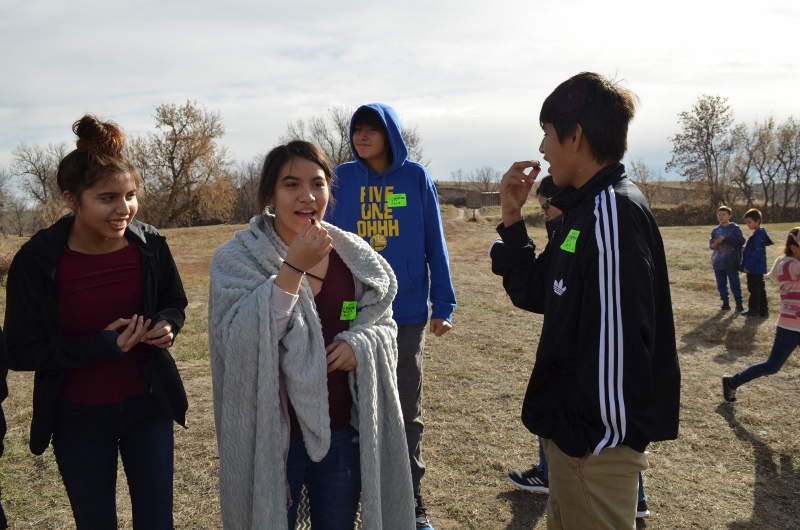 "The liver was said to be medicine," said Diamond.
As the harvest continued, the students learned more and more about the buffalo. Possibly the most important lesson of the day, students learned to model the buffalo in their own lives. This great animal gives completely of itself for others, which is a way of life that should be imitated – to be generous and give what you have to others in need.
St. Joseph's students enjoyed the buffalo harvest.
"Never have I experienced something like this," said Juju. "This was cool."
"To be able to see that was once in a lifetime," said Razelia.
"It was fun because I have never gone to a buffalo hunt," said Ivis.
But now, Ivis and his classmates can say they have. And they can take that knowledge and experience with them for the rest of their lives – that's something they are very grateful for.
"Thank you (donors) for allowing us to go," said Diamond. "It was a fun and interesting trip!"