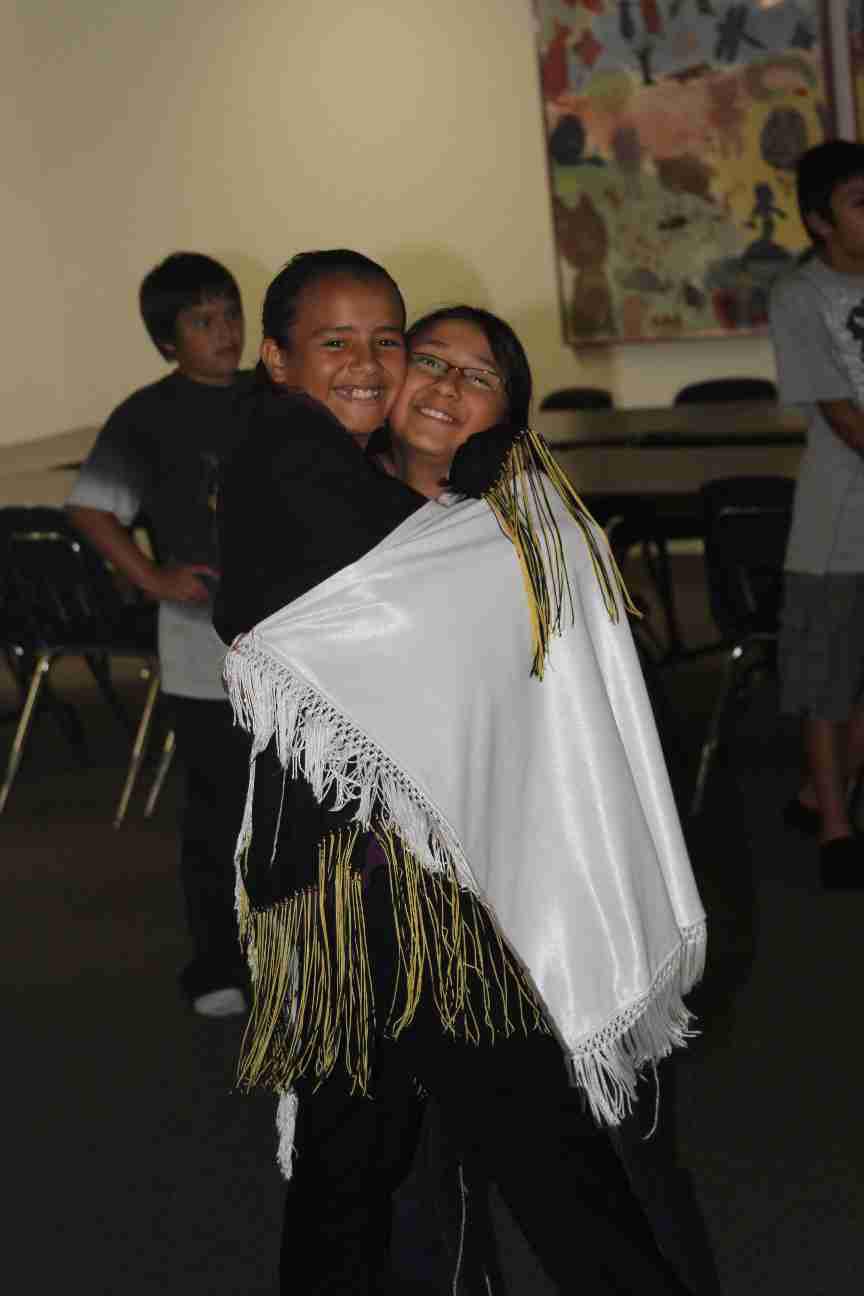 We are all looking forward to hosting many visitors and friends at our 36th annual St. Joseph's Indian School Powwow! We are busy having dance practices with St. Joseph's students.  To date, we have around sixty kids who plan on dancing at our annual powwow.  This number always increases as powwow nears.
The favorite style for the girls is fancy shawl and the boys like grass the best. The dances look simple and easy, but when it comes to being judged at the powwow, there are several elements that come into play.  Not only the foot and body work, but hands, head and accessories also play a part in the judging process.  Having beadwork on one's regalia is also a plus for the judge's eye.
Because many of our Native American students only dance at our powwow, it is a challenge to convince them that they must "showcase" themselves to the judges in order to gain points.  All in all, it is a fun time practicing and dancing at our annual powwow.
Our staff are also preparing for powwow.  This is one organization that comes together for one of our many great events of the year.  It is great to see staff, families and our students along with the community, friends and donors share in a great cultural experience.