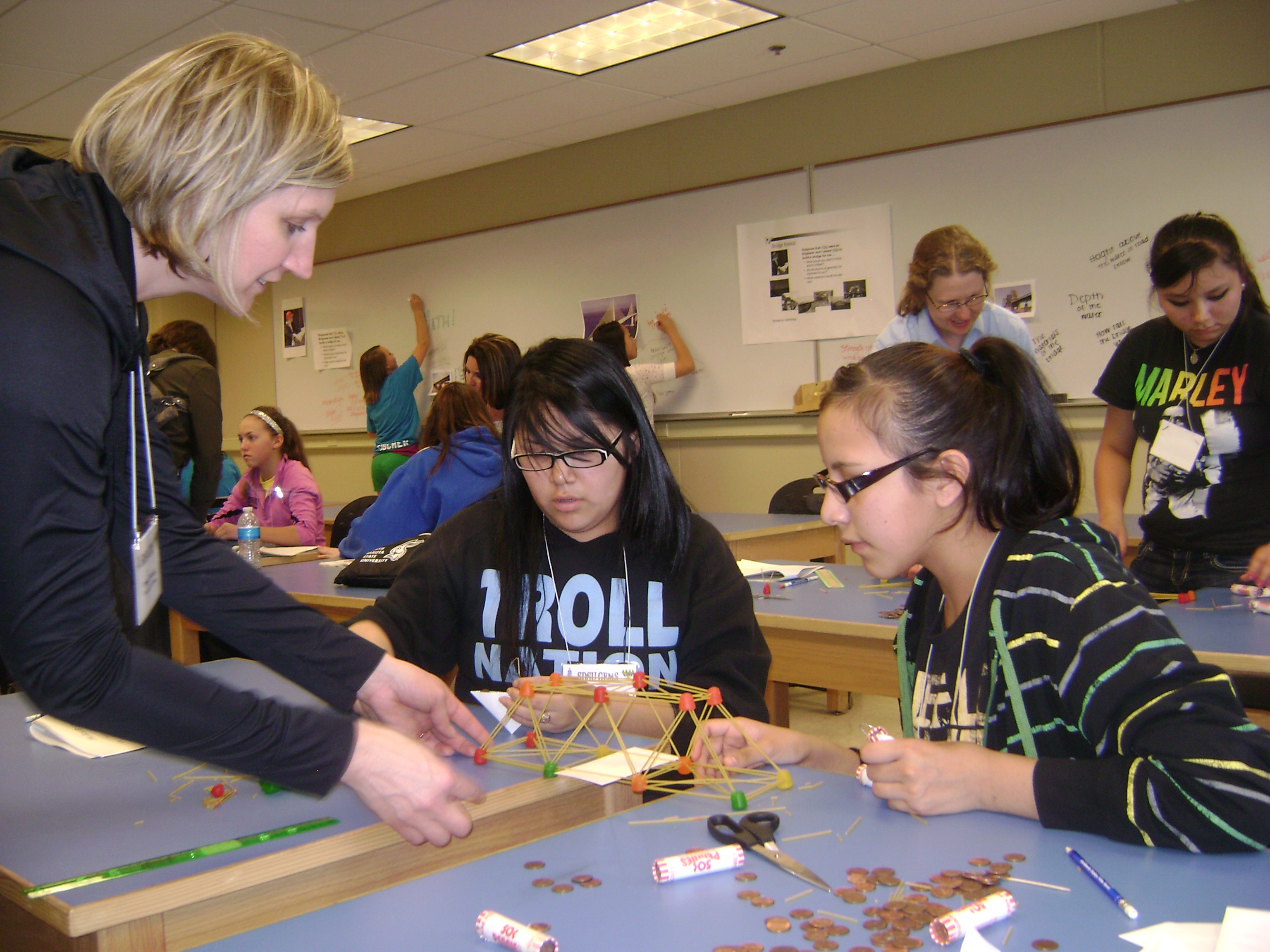 Our 8th grade girls attended a Girls in Engineering, Math and Science (GEMS) workshop this past Saturday.  It was held at South Dakota State University. The purpose of the workshop was to generate female interest in the fields traditionally populated by males.   The girls listened to female students who chose different fields of engineering and what they enjoyed about their chosen major.   All the girls participated in a series of activities exploring engineering, math and science.
They built and programmed robots, investigated the science of forensics with a "Who done it?" scenario – complete with fingerprinting – and built load-bearing bridges out of toothpicks.  Each participant received a backpack from SDSU loaded with lots of stuff, a notebook, calculator, logo cup, pens and a flashlight, to name a few.
This was an opportunity  that really opened a number of unexpected future options for them.