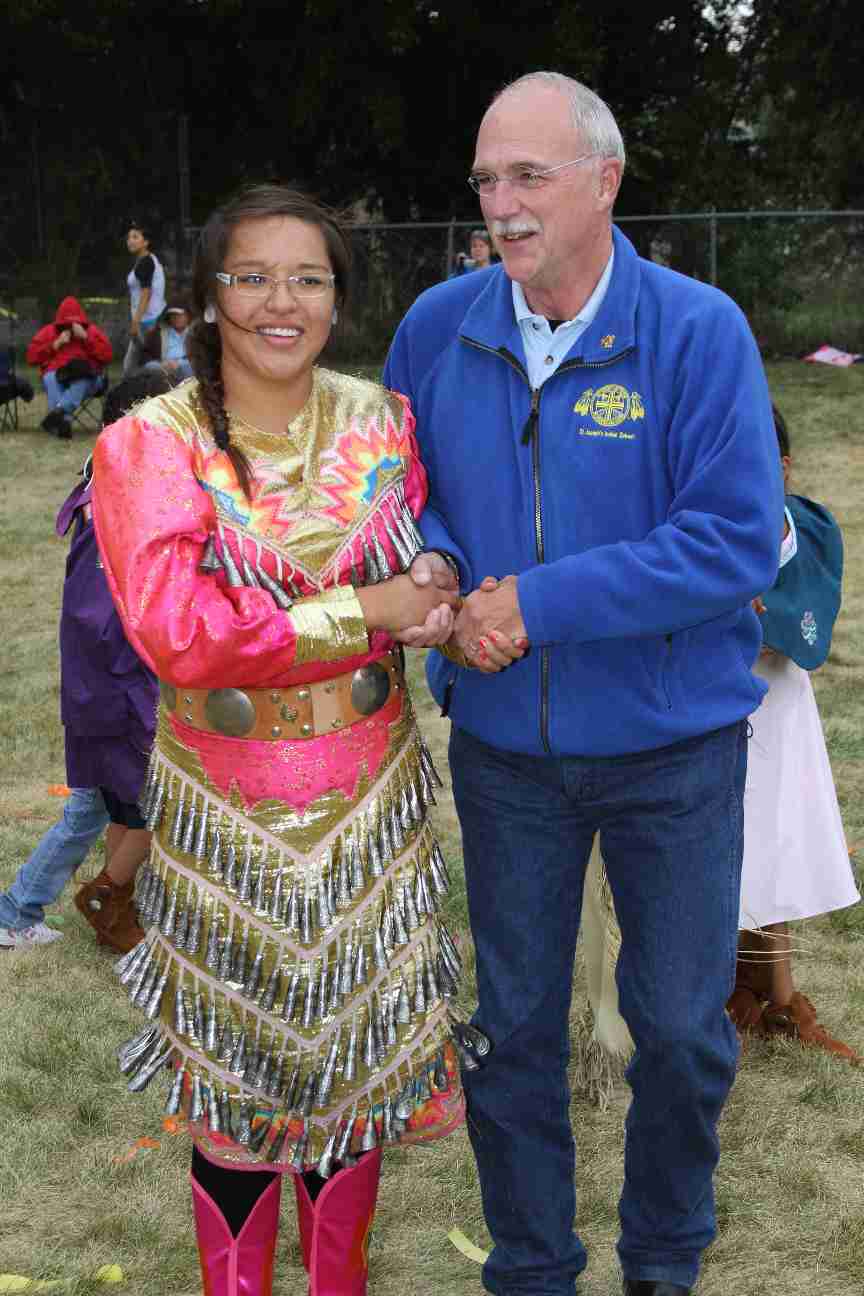 Greetings from St. Joseph's Indian School!  My name is Julie H. and I have been at St. Joseph's for almost 11 years.  Every day I thank God for leading me to this wonderful place!  I cannot tell you how much I enjoy working with our students and staff!  I also hope you all know that we are so very thankful for the donations of money, prayers and encouragement we receive from you!
This is a busy and exciting week at St. Joseph's.  Saturday we will have our annual powwow.  The students have been working hard at dance practice and they are all getting excited for Saturday.  The powwow is always a great way to meet families, students and you – the donors who have the opportunity to come and visit.  We always love to see new faces and familiar faces alike!
So what is the powwow like?
It is a great way to see the Native dances of the Lakota (Sioux) people.  It is filled with bright colors, wonderful drum music and great dancing.  Earlier in the day, visitors have the opportunity to tour the school and homes. As the day winds down, we also share a meal together. The powwow is truly a fun-filled day!
And this year, the weather looks to be perfect!  God truly does bless us!
All are welcome at the powwow.  It is a day of fellowship and friendship.  If you are coming to join us for the powwow this year, and you find yourself with questions about St. Joseph's, just find someone in a blue shirt, they will be happy to give explanations and answer any questions you may have!  We hope to see as many of you as possible at our powwow this year!
As always, THANK YOU for your prayers and encouragement for St. Joseph's Indian School.  Without you, our generous benefactors, we could not do the wonderful work we do!
God Bless you all,
Julie H.