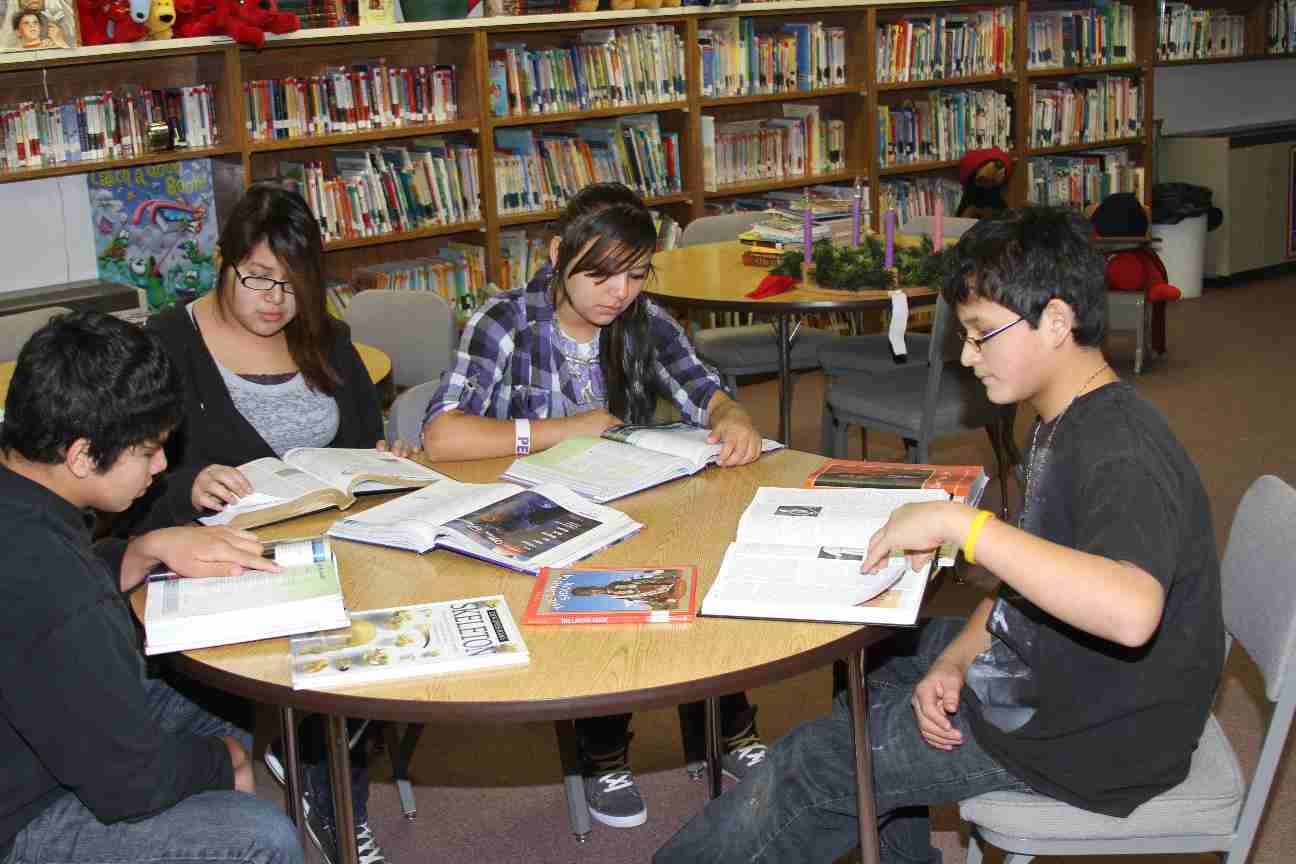 Today at school, academic certificates and attendance awards for the first semester at St. Joseph's Indian School were handed out. We have a very large number of our Native American students who get perfect or outstanding attendance, since they all live on campus within a few hundred yards of the school. We try not to be guilty of grade inflation and the academic honor role is somewhat challenging to make. In fact, for this grade level, only one girl, 8th grader Jalynn, maintained straight A's. As each student received their certificate, they also got to choose a little memento – a gel pen, ring or hacky sack.
Sometimes it's the simple little things that bring a smile to a kid's face.
Our Junior Miss St. Joseph selected at our last St. Joseph's Indian School's annual powwow has gone back to her home on the Indian reservation to live with her family and attend school there. While we miss the students who move on, we are pleased when they are able to make a successful transition back home. At the awards presentation, Mary, the runner-up Miss St. Joseph's, was called to the front of the assembly and presented with the beaded crown and banner she will now proudly wear. Mary will now represent St. Joseph's Indian School at other powwows and events. When we have visiting dignitaries, we usually ask our royalty to be among the first to welcome them.