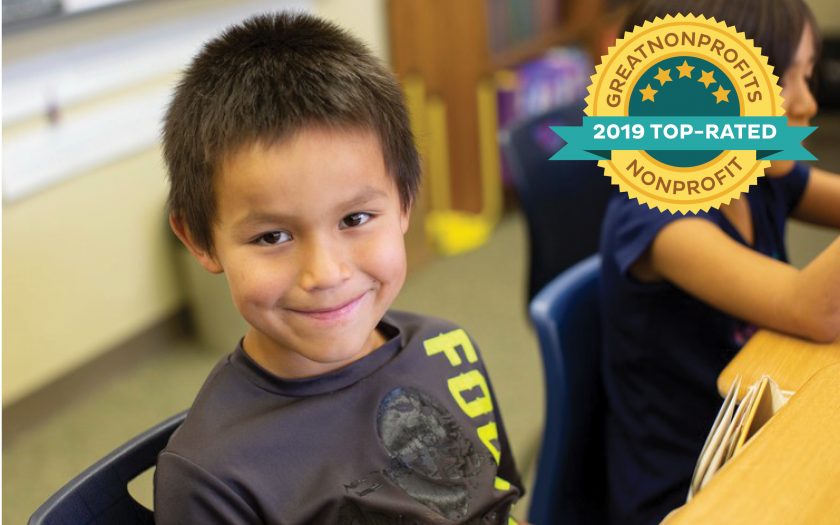 St. Joseph's Indian School has once again claimed the title of Top-Rated Nonprofit for the third year in a row! 
St. Joseph's President Mike Tyrell said claiming the award is an honor.
"We are proud of our accomplishments throughout the past year, some of which included the launch of an equine therapy program and hosting our 42nd annual powwow," he said. "More importantly, we're driven by the everyday victories in our homes and classrooms helping students conquer obstacles, explore their culture and become future leaders."
The Top-Rated Nonprofit Award was granted by GreatNonprofits, the leading provider of user reviews of charities and nonprofits. The award is based on the rating and number of reviews St. Joseph's Indian School has received from volunteers, donors and aid recipients.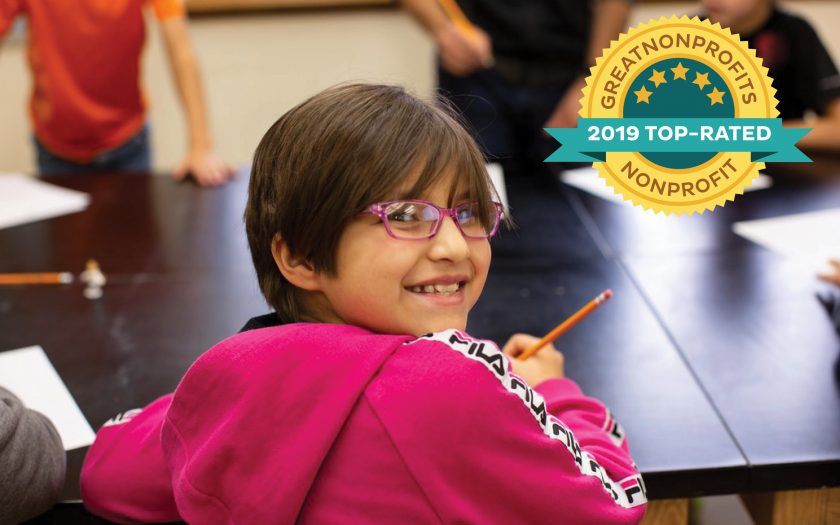 Here is what two supporters had to say about St. Joseph's:
"I have supported St. Joseph's School for more years than I can remember … I have always been amazed at all of the things that the school does for the children, from providing basic needs to education including their culture." – wrote Jimbo0007 in a review posted 1/12/2019.
"I've been donating to Saint Joseph's school for many years now, happily knowing it helps so many beautiful Native American families. Donating monthly makes me happy to know that they are continuing to add to their wonderful programs." – wrote KathleenCalrns in a review posted 1/12/2019.
Perla Ni, CEO of GreatNonprofits, said St. Joseph's Indian School is a great example of a nonprofit making a real difference.
"Their award is well-deserved recognition not only of their work, but the tremendous support they receive, as shown by the many outstanding reviews they have received from people who have direct experience working with St. Joseph's."
The GreatNonprofits Top-Rated Awards are the only awards for nonprofits determined by those who have direct experience with the charities.
"We're so grateful for the support of our generous donors and grateful for the families who partner with us to educate students for life – mind, body, heart and spirit," said Mike.
Read more inspiring stories about St. Joseph's Indian School and add your own!
Pilamaya – thank you – to all the donors who helped make this achievement possible!