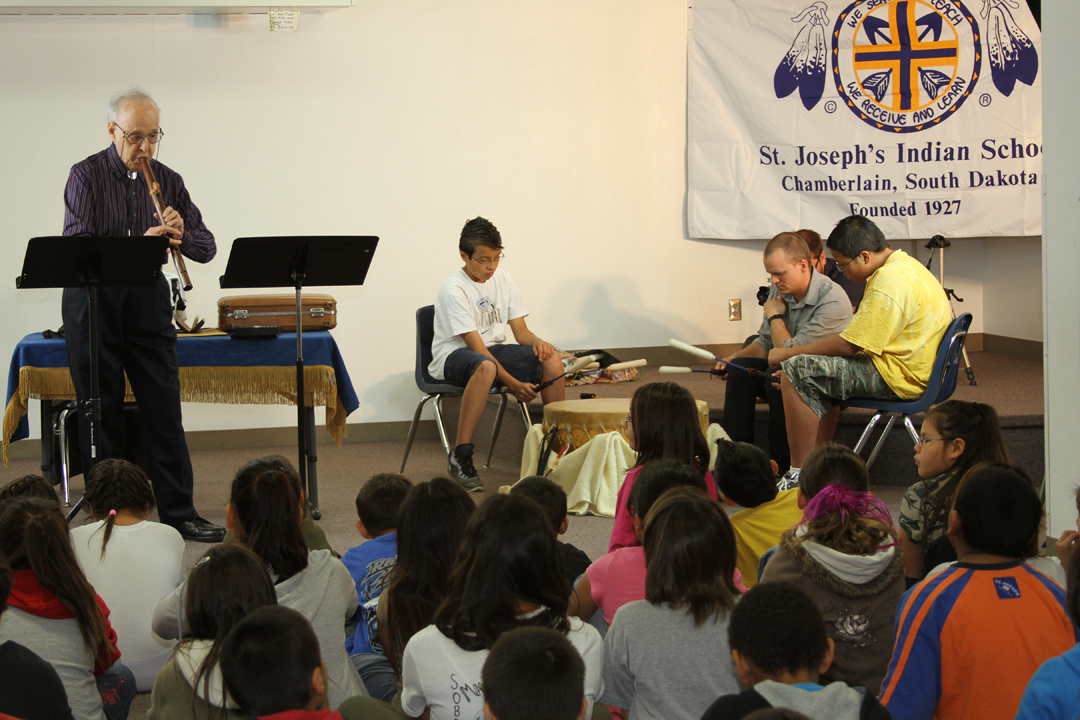 We were treated to a Native American Flute performance at the school assembly room this morning. I sat in with the group of 1st – 4th graders who had many questions about the flute, and enjoyed the sound. Two members of our drum group provided backup for rhythm.
Summerlee Home (4th– 5th grade girls) is leaving on their home trip after school today. They've saved up their recreation money so they can spend the weekend in Rapid City and the Black Hills. Each of them showed up at school today wearing T-Shirts they had made together as a home. Using finger paints, each was individualized and autographed by the other girls they will spend their time with. They were excited to be off on their adventure.
Cody and Marlo, two alumni who graduated high school in 2006, were back on campus this evening to talk to our high school girls about what life is like after high school, the challenges of college, the working world, and raising young children.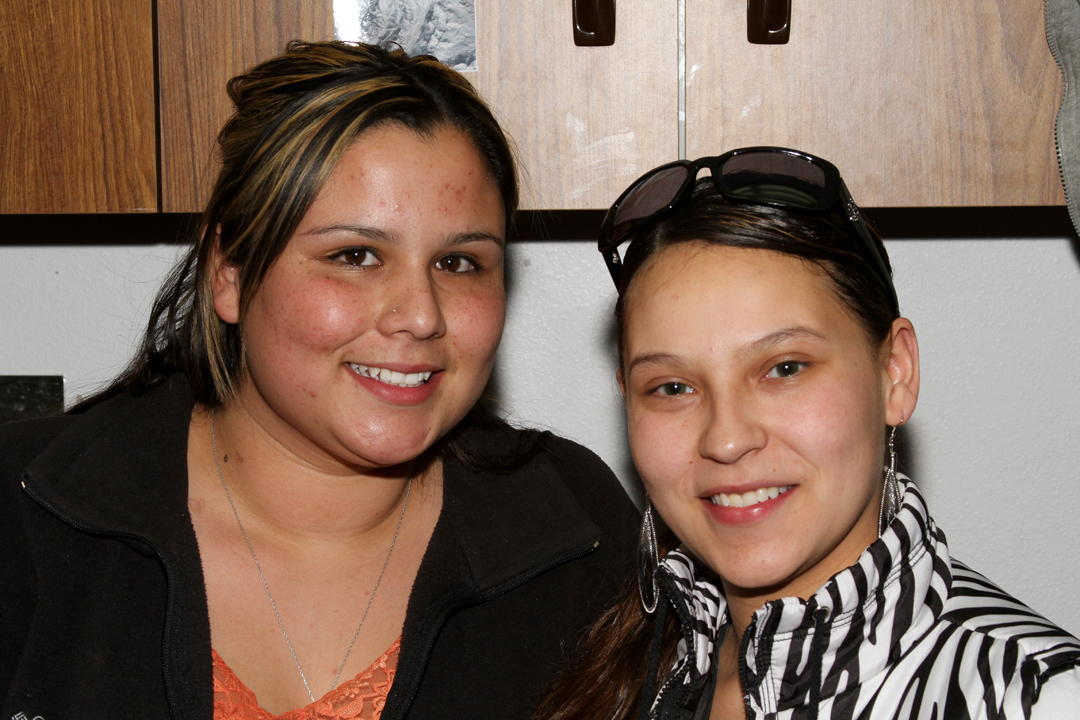 Hearing from those who have been here hit home. They told of how they hated all the rules that St. Joseph's Indian School has too, but the structure really helped them in the long run. They encouraged each of our young women to hang in here, graduate, and keep going to improve themselves even more after that. Cody works in the business office at a school on the Pine Ridge Reservation, and Marlo is a juvenile probation officer at her home of Lower Brule. Each student who completes their education offers hope to those who will follow.