We had a sunny, windy 50 degree day here in Chamberlain today, plus so much snow has melted that you can hear water running down the hills. It was a wonderful day to walk around campus and check out the activities.
After mass, I visited Summerlee home (4th – 5th grade girls) for brunch. Kaelyn is a 5thgrader who loves US History and our Presidents. She focuses on one President at a time, and had checked out all 4 books our library had on Dwight Eisenhower. I too enjoy learning about Presidents, and I've visited the Eisenhower Presidential Library and Museum in Abilene, Kansas. I started asking Kaelyn a few questions and I was amazed at all she knew and remembered. She even knew Eisenhower played football against Jim Thorpe when Army played Carlisle Indian school!
Kaelyn asked,  "Would you vote for me if I was running for President?"  I asked what she would change if she got elected? "I don't want to wait until I'm 35, so I'd drop the age of presidential eligibility to 20 and raise the presidential term limit to 5 terms." Being president for 20 years is sure ambitious, but I encourage our kids to dream big.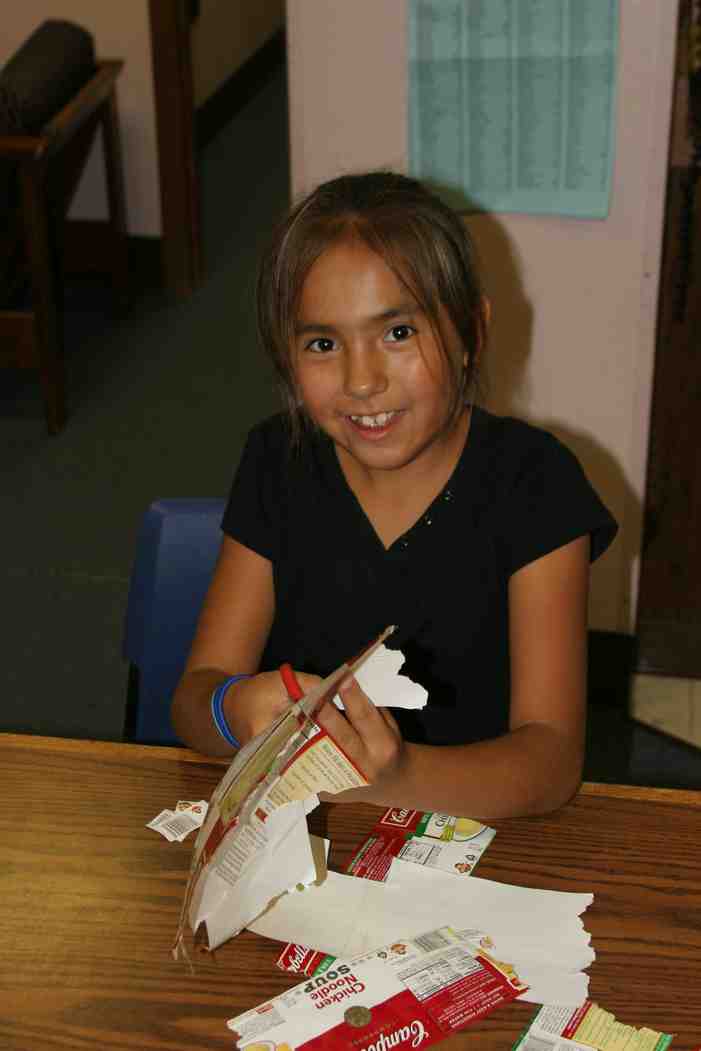 Another ambitious girl is Rebecca. Donors send in Cambell's soup labels, so we can turn them in for school and household supplies. So far this year Rebecca has cut and counted 121 bags of 500 soup labels, for a total of 60,500! With just 2,500 more, she will have earned enough for a laptop computer! Sometimes people wonder how a small donation can make much difference. Turning soup labels into a computer is a wonderful example of what can happen when many people pitch in together. You can help too, St. Joseph's Indian School has several non-monetary needs.