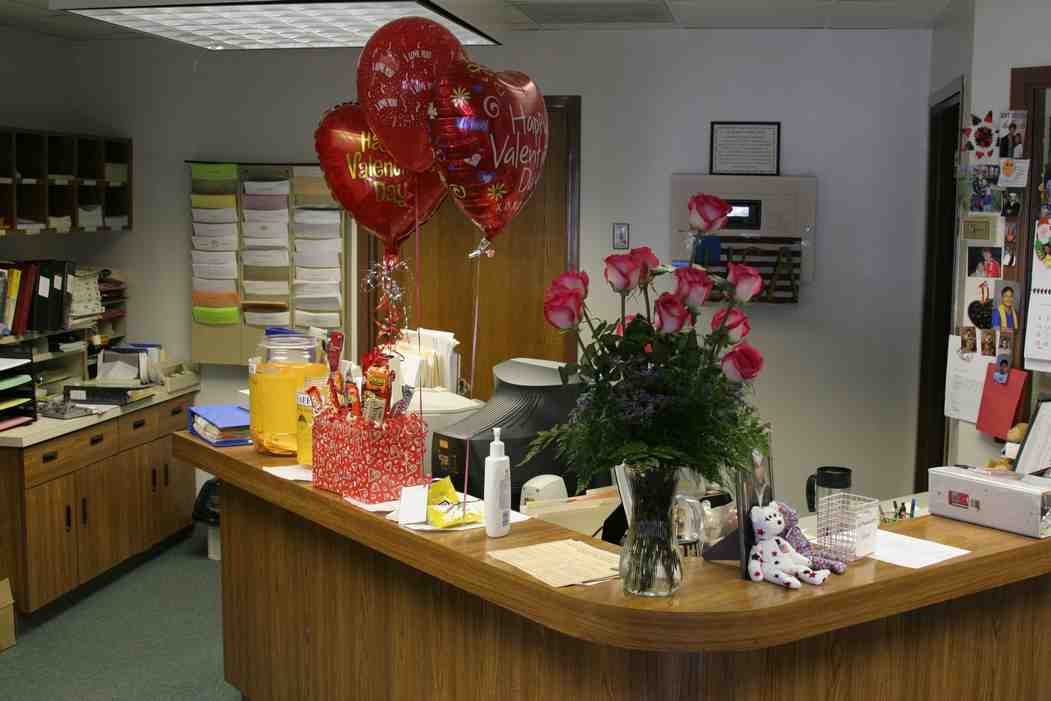 When I walked over to school today, I was amazed at the pile of balloons, flowers, sweets and other goodies on the secretary's desk, awaiting delivery to staff and students. Some were expectedly from spouses of our teachers. But many were from families sent to their children, many miles away to help them feel loved and special.
During study hall period at the end of the day, students passed around their Valentine's Day cards. They also got treats to take home with them. During the school day, we offer fruits or vegetables for healthy snacks. After school, I guess it will be the houseparents who have to deal with the burst of energy from the chocolates and sweettart hearts.
Jim and Marianne have been dedicated donors of St. Joseph's Indian School for many years. Leonard, one of our houseparents, wrote up their involvement and nominated them as CORE's (Coalition of Residential Educators) philanthropists of the year. They won the award and will be honored!  Jim and Marianne live in Texas, but are very involved with our Powwow in September and also help in a big way at Christmas time.  I called them to share the good news and thank them again, and they were honored and excited.
When I arrived at Pinger Home (6th-8th grade girls) the students were all outside playing, taking advantage of our February thaw. I wandered around and visited, and ended up tossing a football back and forth with Jessica. She is new this year, and I don't know her all that well. We didn't say a whole lot, but tossed the football back and forth quite a while; minutes until we were called in for supper. It's not always what you say, but what you do that gradually builds trust and comfort, and it felt like I made some small steps with her.