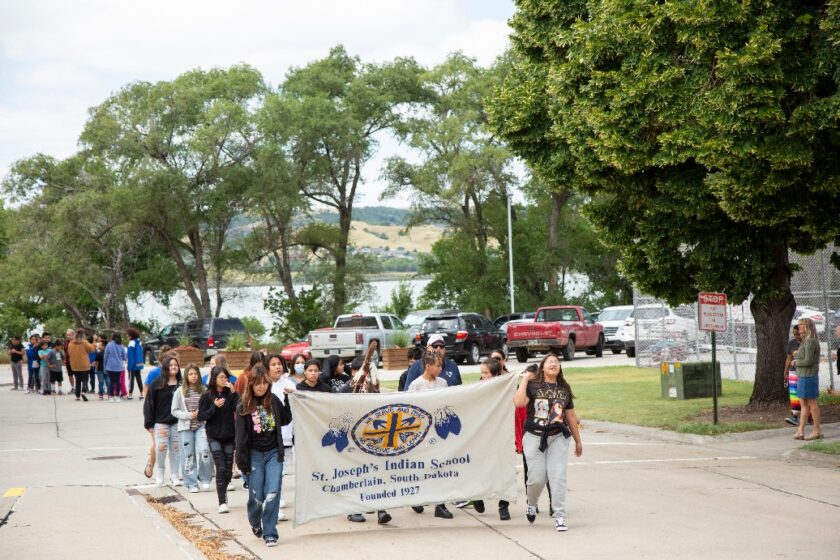 With the start of the 2022-23 school year, St. Joseph's Indian School began celebrating our 95th anniversary!
Ninety-five years is quite a triumph, and we are humbled to know we have been caring for Native American children and families for over nine decades — especially considering our very humble beginnings.
"Ninety-five years is a testament to the power of a vision," said President Mike Tyrell. "We're blessed to be here."
In the spring of 1927, Fr. Henry Hogebach received permission to purchase the Columbus College campus in Chamberlain, SD, for $40,000. That same year, Fr. Hogebach opened St. Joseph's Indian School with 53 Lakota boys and girls — many of whom were children from a handful of families from the Cheyenne River Indian Reservation.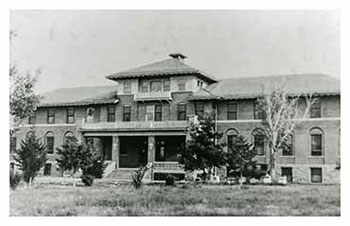 Times were tough back then. Diaries kept by the Sisters in those early years describe brutal winters, milk shortages, fires, grasshopper plagues and dust storms that lasted for days on end. The Great Depression years hit St. Joseph's hard, as they did across the country.
An excerpt from the historical Sisters' Diaries:
January 1, 1937
The New Year starts with much snow and high winds. The roads are blocked and we go into the new year without funds. All we have left if a houseful of children and faith.
There were immense financial struggles during those years for everyone. It would have been easier to give up. It would have been easier to find a new mission … But, they did not.
Why?
Their faith was stronger than their circumstances. Faith kept this school going: faith in our mission, faith in our donors and faith that God would provide … and 95 years later, we are still standing. St. Joseph's continues providing life-changing services, programs and an education to Lakota children, who are so thankful.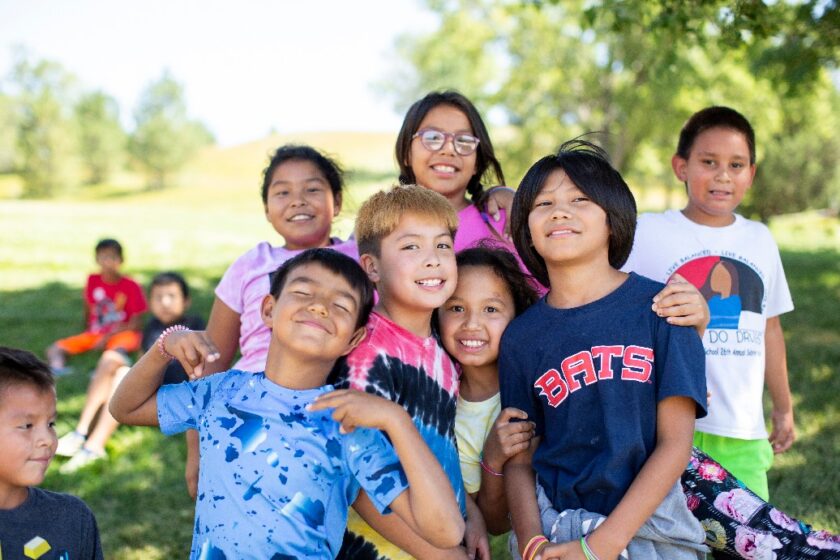 "I have been at St. Joe's for three years. My favorite classes are math and science. Thank you for what you do for St. Joe's and the students. [When I grow up] I want to become a firefighter and donate to St. Joe's."
— William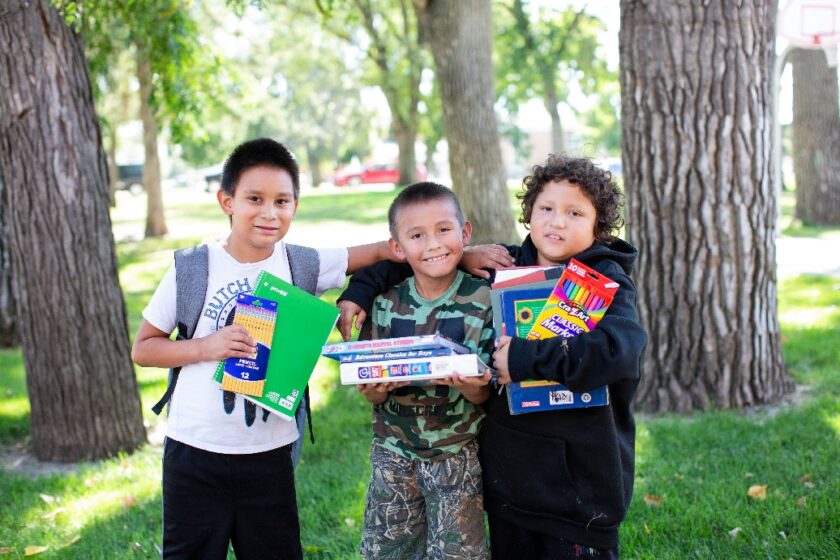 "What I like about St. Joe's is seeing my friends and my teachers. I want to be a teacher because I want to teach kids new things. Thank you for giving us things."
— Aleighya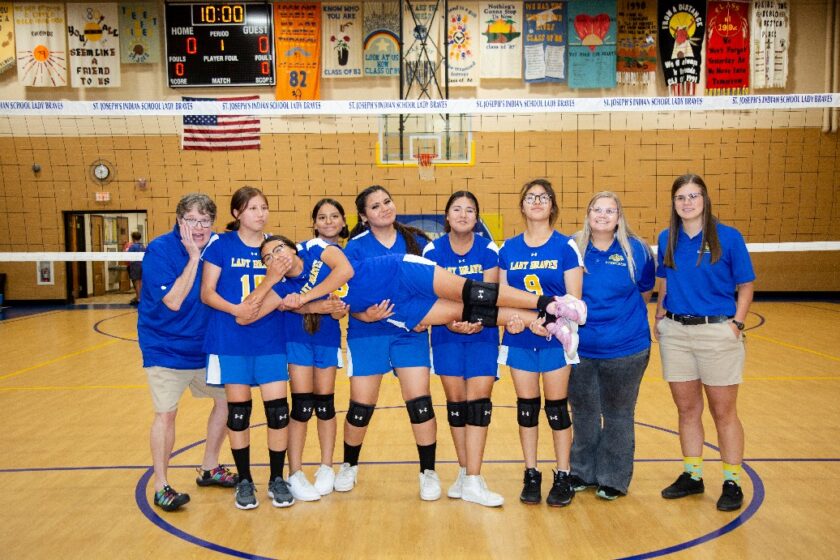 "Thank you for all that you do. We appreciate all that you do." — Everardo
You can see by their words why this mission matters so much. William not only dreams of becoming a firefighter, but he also want to be a future donor to St. Joseph's. He wants to give back to the school that gives him so much.  Aleighya loves her school so much that she wants to work in one when she grows-up, possibly even here at St. Joseph's. And Everardo? He is so grateful, all he wishes to say is thank you.
We echo all three sentiments and say, philámayaye — thank you — for helping provide a safe place for Native American children to grow up.
To learn more about St. Joseph's Indian School, visit www.stjo.org today.