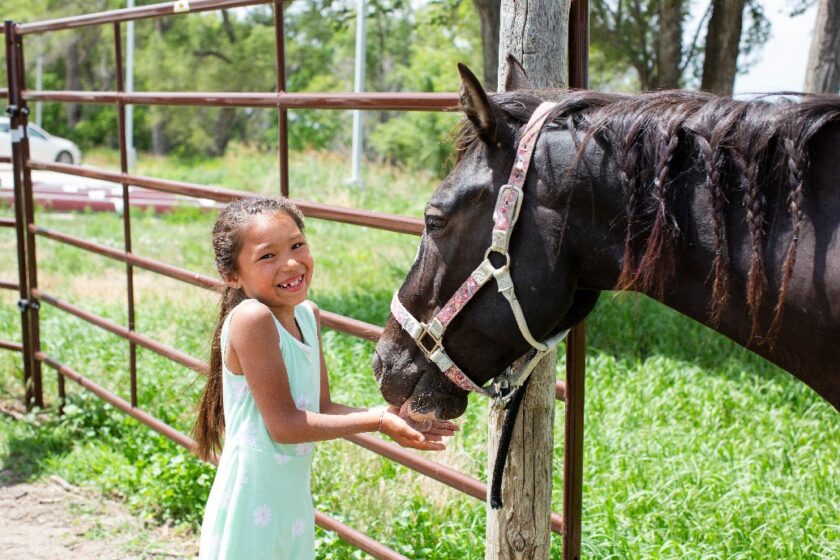 There's something to be said about an empty piece of land. While the eye may gaze upon it and not see anything, sometimes your mind's eye sees beyond the emptiness. It sees what it could be, and a dream takes root.
For years there has been a piece of land just like this at the north end of St. Joseph's Indian School. It has sat patiently waiting for its purpose. It wasn't until recent years that the dream of its great purpose became known. For it would hold St. Joseph's Equine Therapy Center. A place for minds, bodies, hearts and spirits to heal.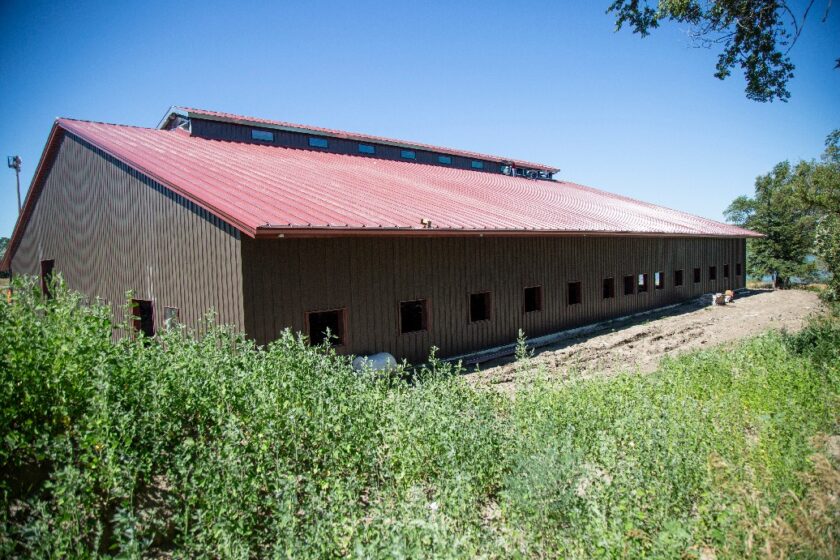 We're humbled and honored to say that the dream that took root has come true. The kindness of others made it so. Where once vacant land rested now stands a beautiful facility with a stable for up to 12 horses, a classroom, office space, an arena for Equine Therapy sessions and cultural events, a raised observation deck and more for a total square footage of approximately 15,600 square feet.
The completion of the Equine Therapy Center will allow us to offer opportunities for students to connect with the horses year-round.
"The interactions students have with the horses fosters development in cultural identity, connection with the ancestors, and healing practices that students can connect to for life," said Robyn, St. Joseph's Director of Counseling. "We are so blessed to be able to offer a space that can build protective factors that will have a lasting impact on students' lives."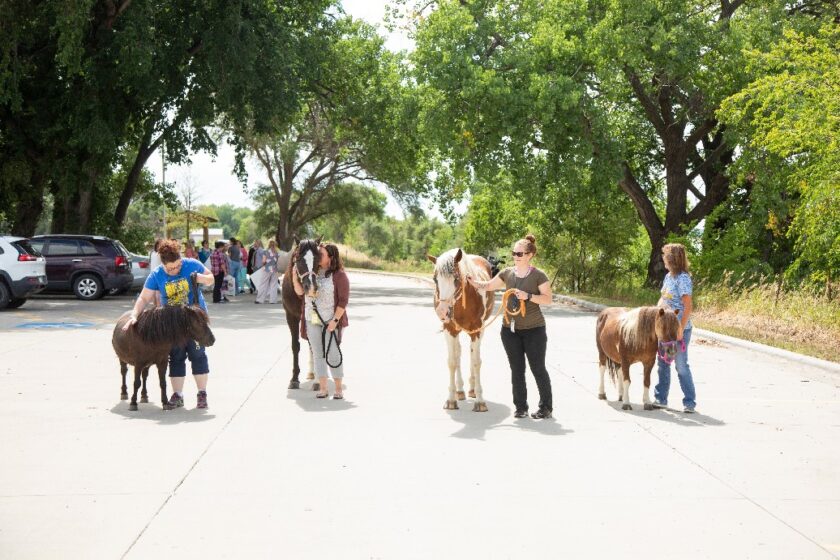 It took a lot of work, as is the case for most things worth doing. This dream was born before supply chain struggles, rising costs and inflation, and a pandemic that attempted to hinder its growth. But our supporters joined hands with us and defeated all of those obstacles.
Recently, our Equine Therapy Center was dedicated. Donors attending powwow, St. Joseph's staff, students and families were able to take part and view the center.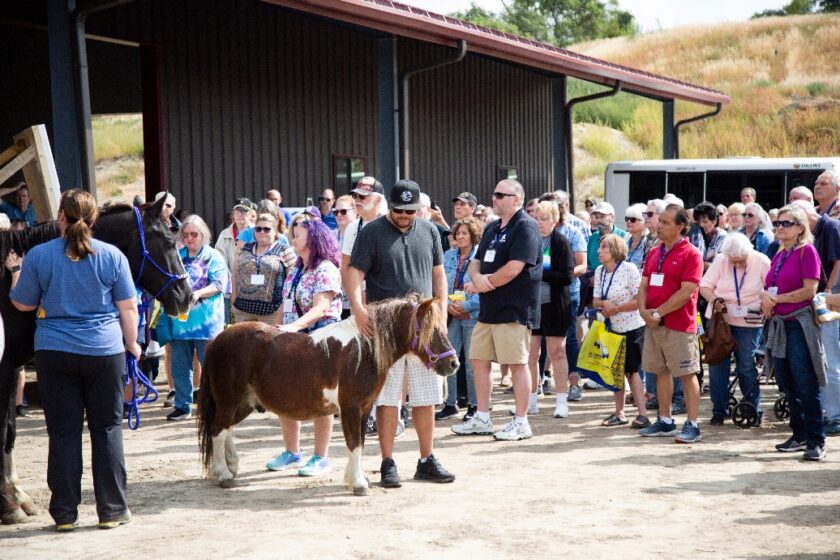 In the future, as our eyes gaze to the north, we will think of you and all the people who believed in our dream as much as we did.
Philámayaye — thank you!
We've created the following video with highlights from the building progress. We hope seeing this special place — this dream — come to life brings you the same joy we feel.
To learn more about St. Joseph's Indian School, visit www.stjo.org today!