Jeshua shared in his blog some of the hands-on learning opportunities the Lakota students have on St. Joseph's campus like drum circle and inipi (sweat lodge). These past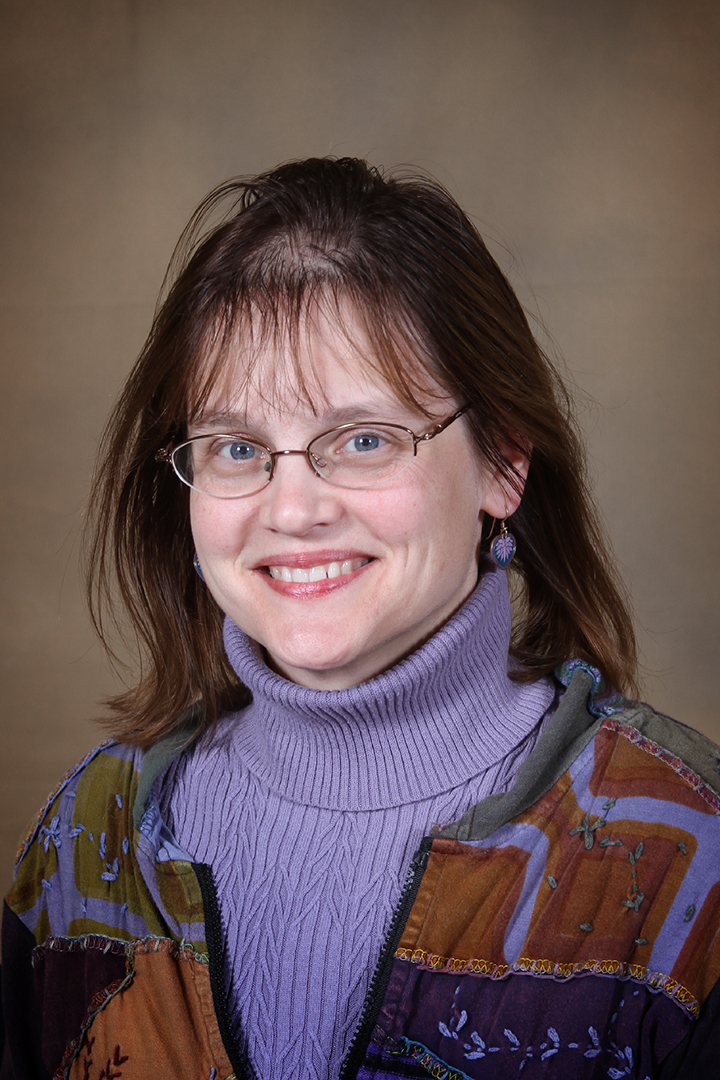 few weeks, the students have also had some awesome opportunities for hands-on learning off campus.
Our junior high students had an opportunity to participate in Camp Med at Chamberlain's community center downtown. Sponsored by the local Sanford Health Center, Camp Med led students through a series of stations, which focused on different aspects of the health care field. Part vocational education and part health education, students got to work with health care professionals and try their hands at some challenging skills.
Students at the Nursing station got to practice giving "insulin" injections (really just saline solution) to an orange. Although we have a student on campus who does administer her own insulin, most of the students have never used a needle and syringe before. They cautiously drew out a dose of saline and poked at the orange under the watchful eye of a local nurse. I am not sure I would want to get my flu shot from any of them just yet, but I was surprised at their level of respect and skill while handling the equipment.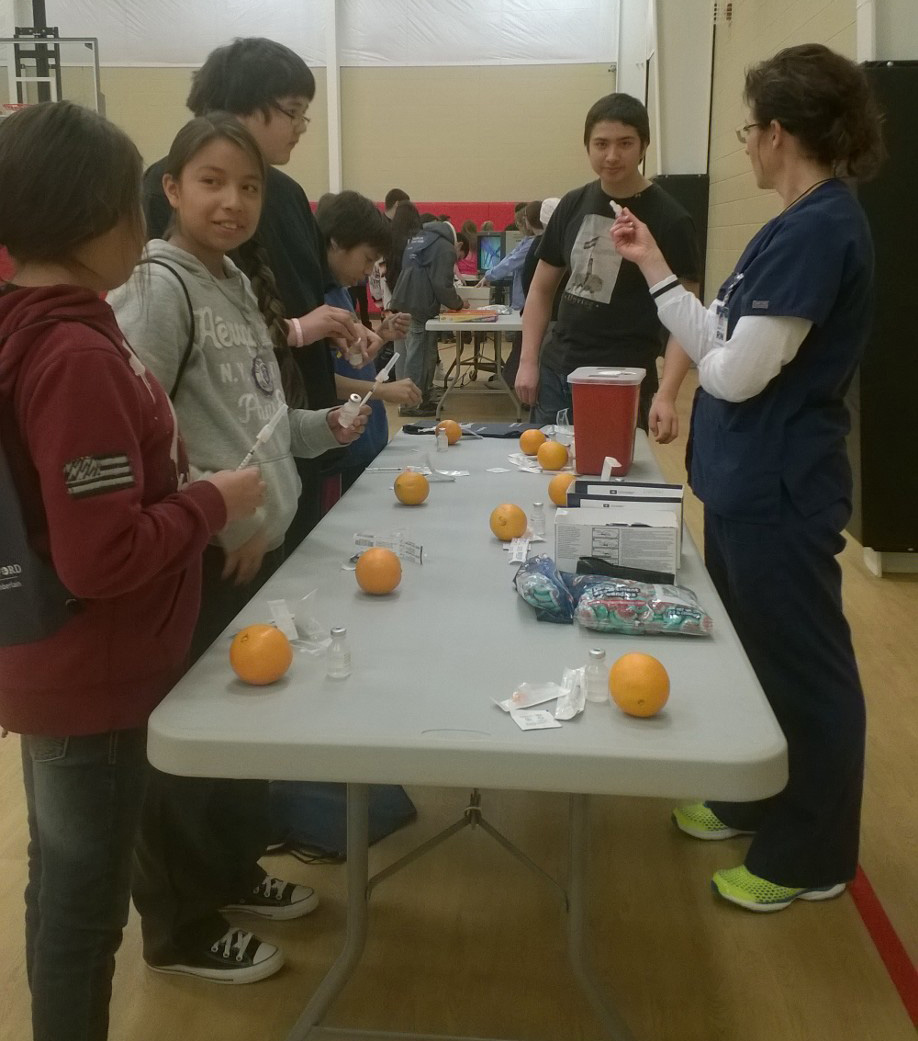 The Surgery station had a few old school Operation games for them to play—we heard a familiar brrzzzz sound pretty often as the metal tweezers touched the edges trying to reach the funny bone or the appendix. They also had the option of trying to do a laparoscopic surgery simulation, working clips and clamps from the outside of a box while viewing their actions on a monitor. Pretty tricky, even for our video game savvy students.
They really liked using the stethoscope on a model patient, and were excited at the opportunity to win one at the Career booth. Then they enthusiastically tried out their stethoscopes and "syringe" hi-lighter pens on each other. They enjoyed taping each other's wrists and ankles at the Athletic Training booth, and admired X-rays at the Radiology booth. They tasted food thickener at the Dietary booth, but preferred the suckers they got from the Laboratory Science booth.
Maybe the scariest booth was the Infection Control station, where they used a UV light to see the dirt and germs left on their hands after washing. Ugh!
A close second was the booth where they used goggles to simulate macular degeneration, an eye disease associated with smoking. They were surprised at how poor their basketball skills were with their vision so badly clouded. Yet another reason to be smoke free!
Thanks to our generous donors and Sanford Medical Center for providing such a wonderful learning opportunity for our students!
One student remarked that she didn't know there were so many choices in the health care field. Exposing them to these options may help students in their career planning later, especially with extreme healthcare needs in Native American communities. In the meantime, they can try out their stethoscopes and tongue depressors. Maybe they will even be inspired to do a really really good job washing their hands before dinner.