The 8th graders spent the morning in retreat, preparing for graduation tomorrow. Many of the staff wrote letters of support filled with remembrances of our Lakota kids' years here at St. Joseph's Indian School, which visibly moved the students.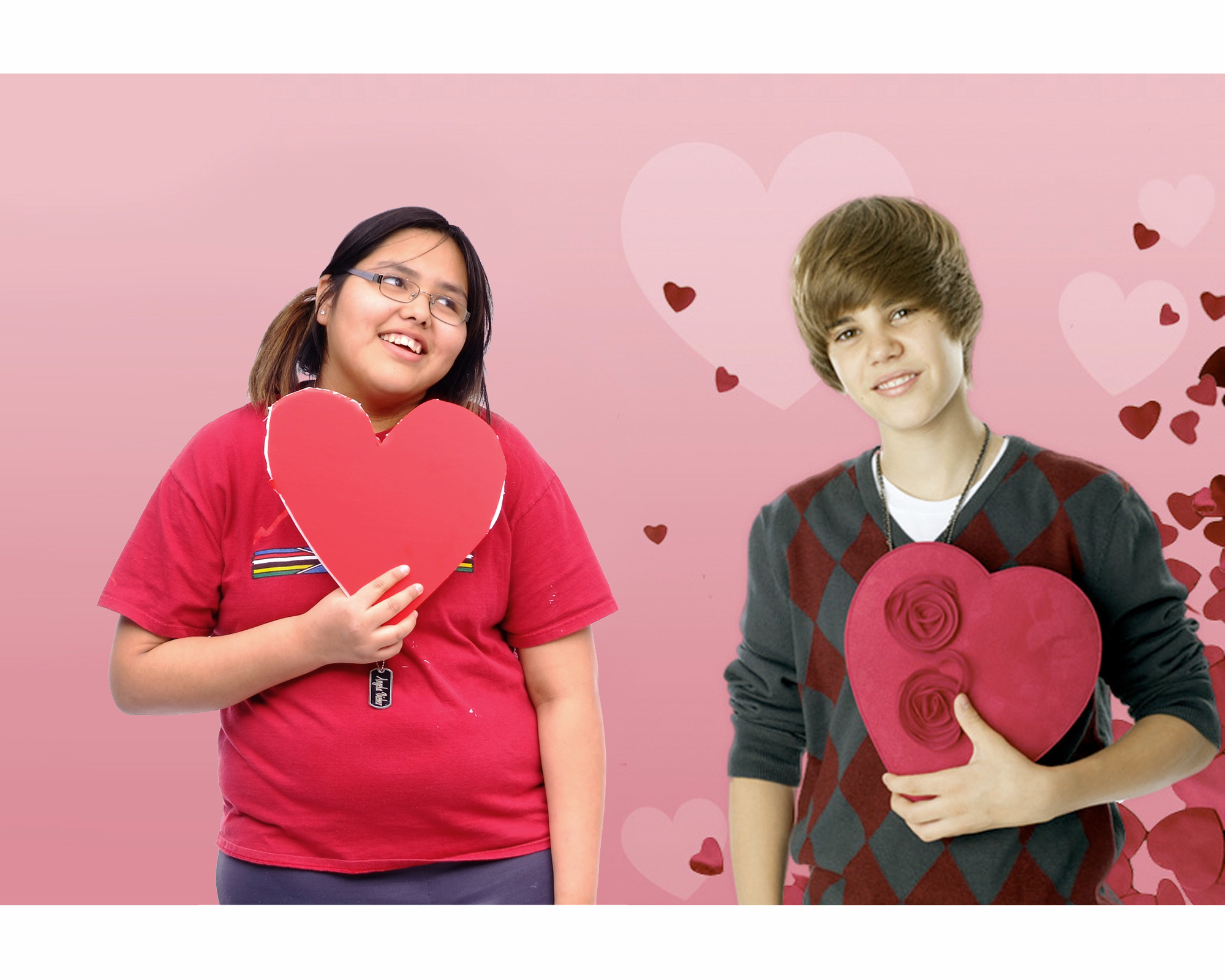 At the end of retreat time, we had graduation practice. The students are feeling a combination of nervousness and excitement. At the luncheon we gave each of the students a gift bag and a portrait, taken by Aaron, who works in our development office. He individualized each photo, much like senior class pictures. We all got a smile to see the magic of Photoshop merge a picture of Justin Bieber to look like he was standing right next to Angela. All of the students treasured those photos.
Erin and Robert have attended St. Joseph's Indian School since first grade. Our "lifers" got special recognition and a gift.
Truancy isn't a problem in our school since the kids live right here on campus. But they may come from homes several hours away and days missed from not getting back from breaks leads to less time for learning in the classroom. We have prizes for perfect attendance as an extra incentive for families to get the students back to school.  34 children made it through the entire year without missing a day and were rewarded with their choice of a bicycle to take home, a camera, MP3 music player or a clothing gift certificate.
The 1st – 3rd grade homes gathered in Wisdom Circle, in the center of the campus, for an end of the year t-ball picnic. The students who aren't staying for graduation were loading up cars and heading for home and it was a nice occasion to have their families sit at the picnic table and join us for something to eat before they hit the road.