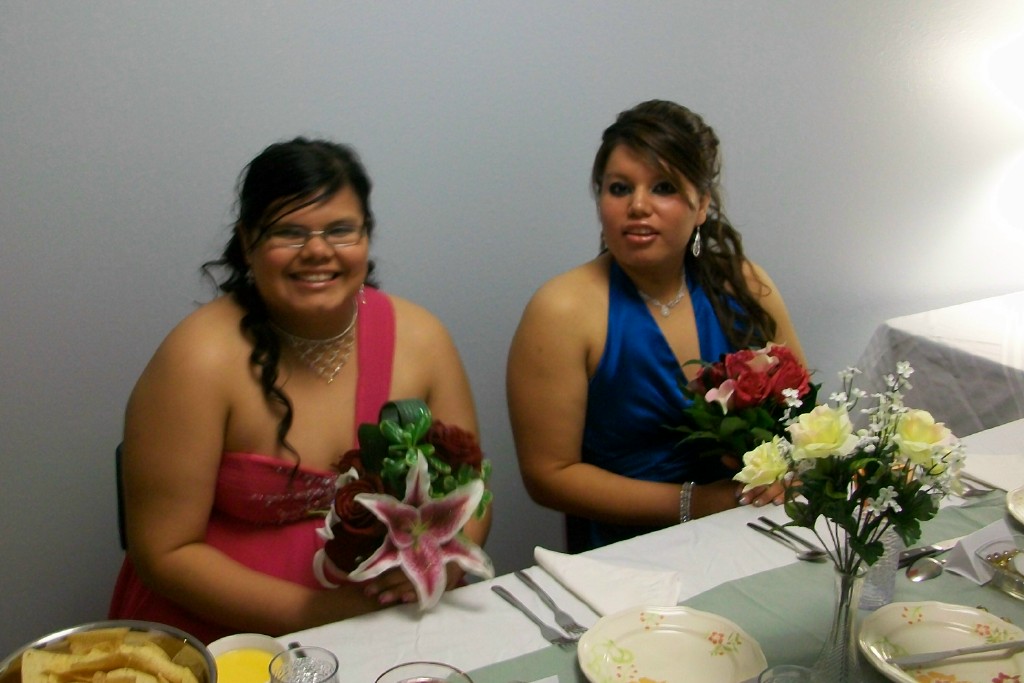 It's prom night at Chamberlain High School! Several of our houseparents collaborated to serve an elegant, candlelit four course meal to several of our high school prom goers. Aaron and Melissa-two houseparents-who this year switched from high school to work with the primary grades, wanted to come back for a tradition they had when they worked in the high school homes.
Tia-new this year-helped them with her culinary and artistic skills. They enlisted the help some of our younger high school girls who served as waitresses. One of our students referred to the mood music as "elevator music" but enjoyed the relaxing time by evening's end. We all took a few photos and wished them well on their big night out on the town.
The high school has a Grand March of all the prom goers. Families and friends are allowed to come into the Armory for the first hour before the music and prom really gets going. Everyone wants to see the glamorous couples and take lots of pictures. Several of our homes attended the pre-prom festivities, including the Afra Home (1st – 3rd grade girls) who were particularly excited about seeing their older relatives and classmates.