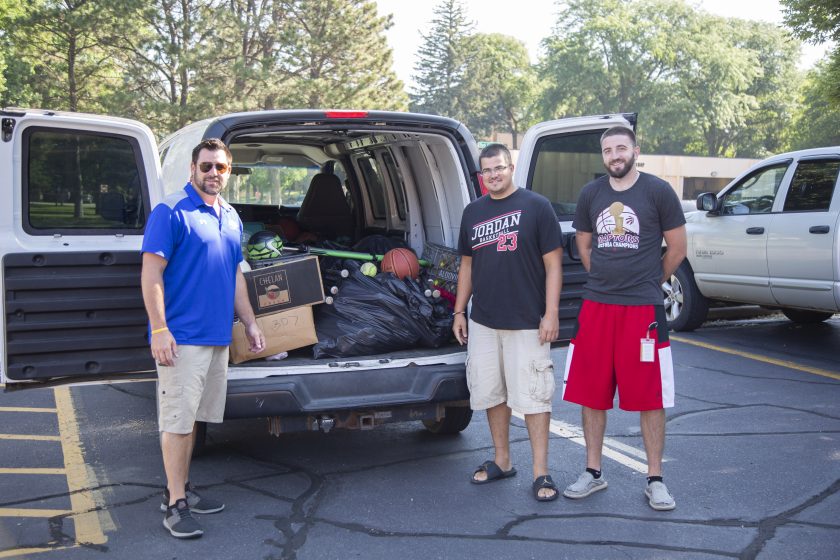 St. Joseph's Indian School Rec Center staff were able to show a little love to two neighboring reservations in July.
Staff loaded a St. Joseph's van on a summer day and drove to Fort Thompson, a small community located on the Crow Creek Indian Reservation. With them they took basketballs, softballs, bats, pogo sticks, Frisbees, footballs and track shoes — all the gear kiddos need for fun in the sun!
The organization that received all the summertime fun essentials was the Suicide Prevention/Diamond Willow Youth Center.
From there, the St. Joseph's crew then traveled to the Lower Brule Indian Reservation to give the same supplies to the local Boys and Girls Club.
"Both facilities thanked us several times," said Bryan, St. Joseph's Rec Center Coordinator. "They were very excited and appreciative of all the goodies."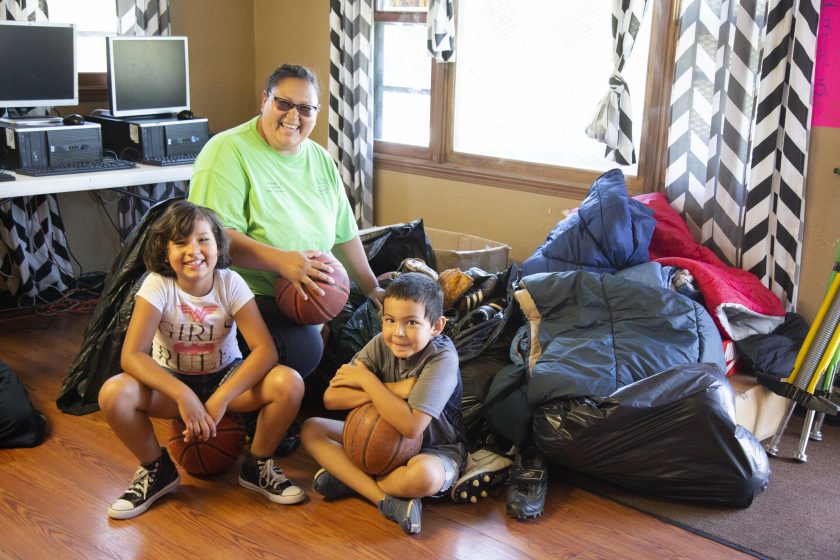 But none were as thankful as the children who were able to play with all the new gear.
"At Lower Brule, the kids started showing-up while we were unloading. They hopped on the pogo sticks and started having contests to see who could do the most jumps without falling," said Bryan. "All the kids had huge smiles and it was fun for us to watch as they enjoyed the donation."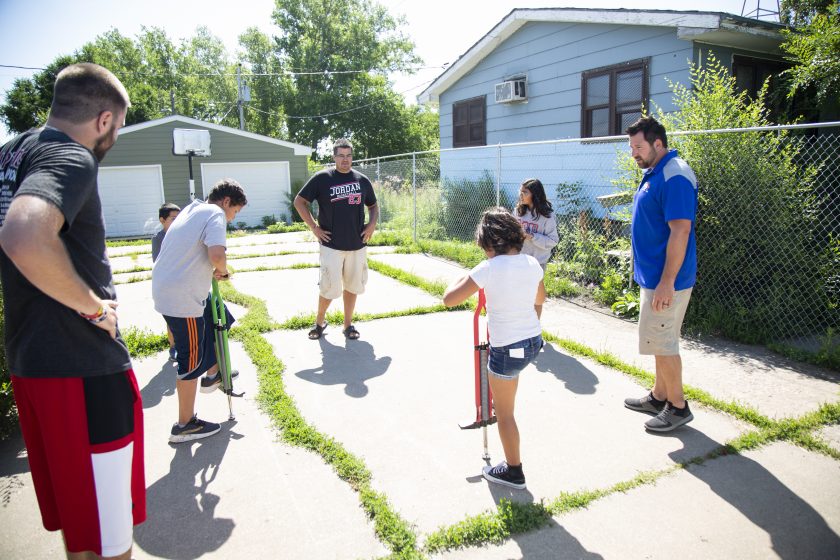 The Rec Center staff plans to continue donating items for many summers to come as long as we are able.
Philámayaye — thank you — to our generous supporters who not only allow us to bless over 200 Lakota (Sioux) children at our school, but children in South Dakota reservation communities, as well!