Good morning from St. Joseph's Indian School!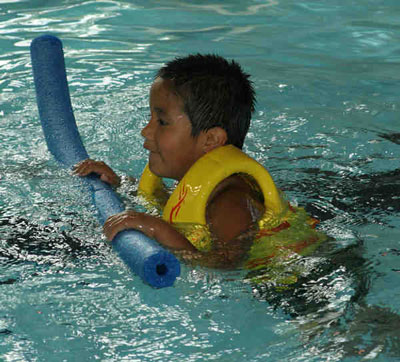 A fall crispness is in the air and the trees continue to decorate themselves – it is a great time of year to live in South Dakota!
In addition to football, volleyball and cross country, St. Joseph's first graders are learning how to swim so they can fully appreciate our pool. During the harsh South Dakota winter, swimming is one of the main activities for the Lakota students – we want to keep them active when it's not nice enough to play outside.
It is certainly a lot of fun, but it's important for them to learn how to swim so they can be safe in the water wherever they are.
The Explorers, a community-focused group of junior high students from the Chamberlain area, gathered recently to elect their officers for this year. Two St. Joseph's students were elected to office — Ben won the race for Secretary and Joe won the Treasurer position.  These young men do a variety of fundraisers to help the community.
They have raised several thousand dollars over the years to aid local citizens who need a helping hand, help with the up-keep of local baseball fields and build the fishing pier at American Creek.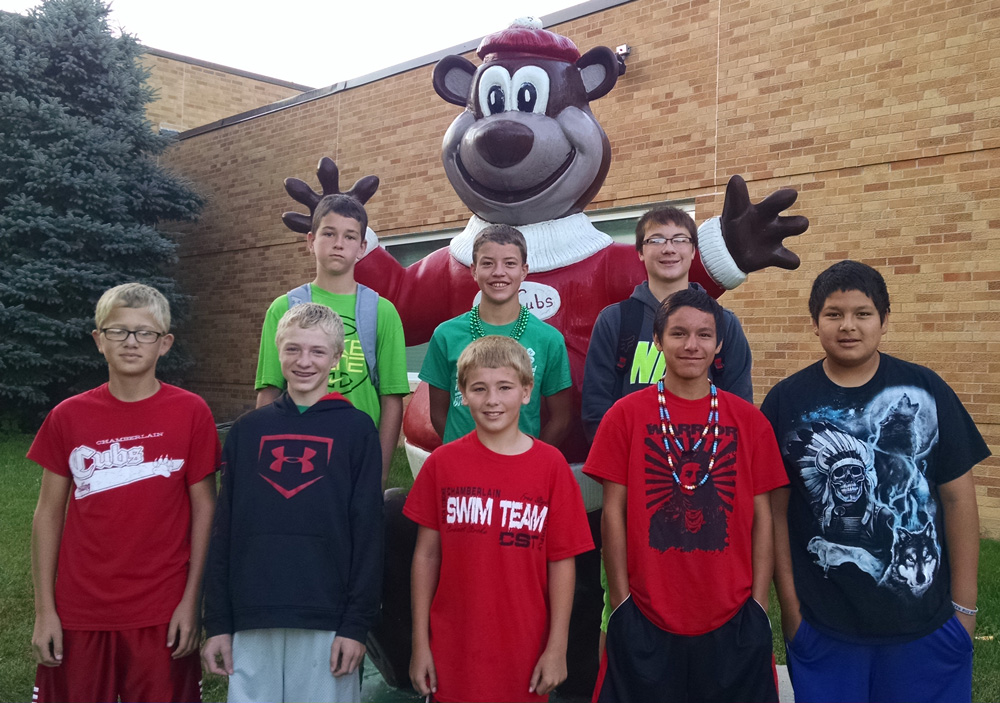 There's also an educational component to the group. Later in the year, they will make a visit to the State Capital in Pierre to see how our government functions.
As the month of September ends, we would again like to thank all those who came to our powwow.  It was an honor to have so many friends visit!  The prayer requests made by those who visited Our Lady of the Sioux Chapel have been passed on to our students and we are praying for your intentions.
May God continue to bless you with good health, much happiness and reward you for your generosity toward the Native American students attending St. Joseph's Indian School!
Fr. Anthony Kluckman, SCJ
Chaplain