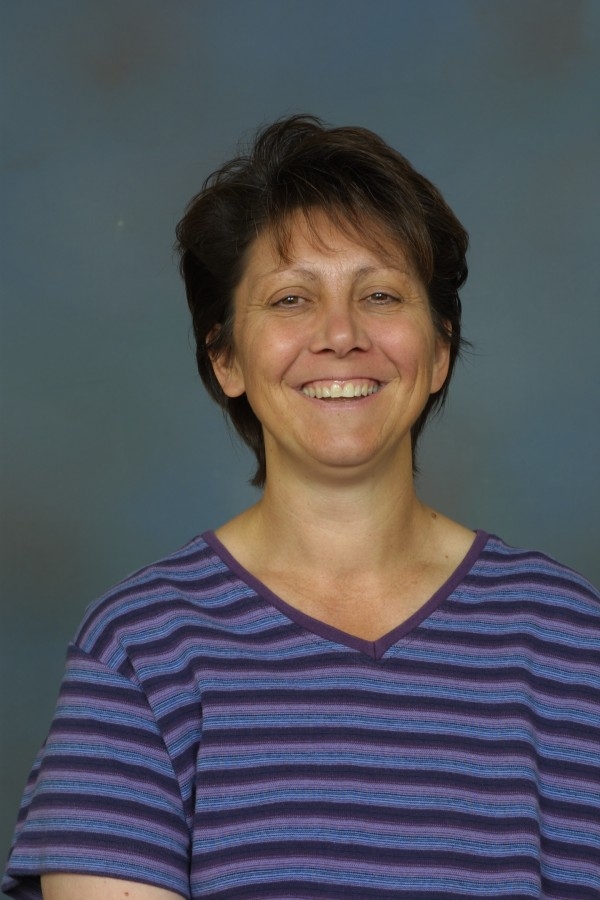 Hi, my name is Julie and I am the Clinical Services Director at St. Joseph's Indian School. I have worked at St. Joseph's since 1987. I began my work here as a Child Care Worker.  I have also been a Residential Coordinator, Counselor for the college program that we had in Mitchell, South Dakota and a Family Service Counselor for 1st– high school students.
I currently oversee the Clinical Department and the Health Center.  During the summer months, the Health Center is not as busy as it is during the school year.  We see less activity as there are fewer students on campus.  We do however, provide services for the staff and their immediate family and have a nurse on call when students are here.
The Clinical Department is very busy during the summer months.  The Family Service Counselors visit the homes of the students that are on their caseload.  The reason for these visits is to remain in contact with the student and their parent/guardian to see how their summer is going and to see if they are in need of anything.  The counselors are required to visit a number of their families over the summer, but they enjoy seeing and hearing about what is going on in their lives.  The counselors will then update staff when the new school year begins in August.
The Family Service Counselors along with the Clinical Support/Admission staff will be working on admission files.  Our admissions process begins with the parent/guardian filling out and sending in the application for St. Joseph's Indian School.  Once we receive the application, the student is put on our waiting list.  These files are divided up over the summer months and the counselors go out to interview the student and their parent/guardian using our Social History form.  Admission meetings are then held in July and August for student acceptance.
We hope and pray that you all are having a wonderful summer and thank you for your continued support.