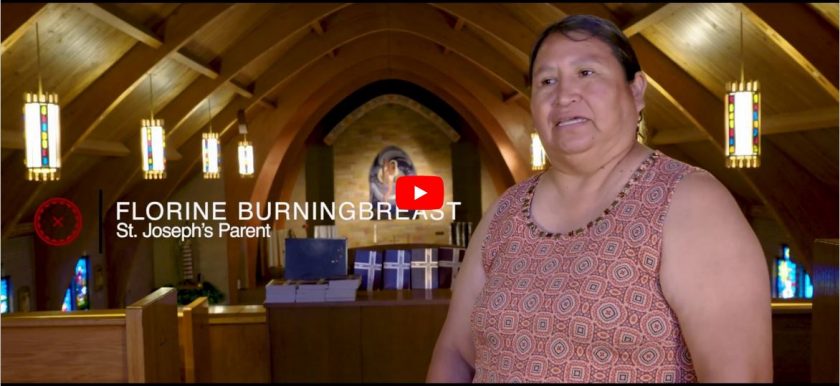 If you were unable to care for your child who was being tempted by peers and community influences to do drugs and alcohol or join a gang, where would you turn?
Perhaps you have a long list of people you could turn to. But for parents living on reservations, that's not always the case.
Thanks to you, that's where we come in.
St. Joseph's Indian School is a saving grace for so many parents and guardians. At our school their needs are met. They're safe, with some distance between them and the things that could push them into a downward spiral.
But, that's not the only reason parents make the decision for their children to attend St. Joseph's. Here are 7 more: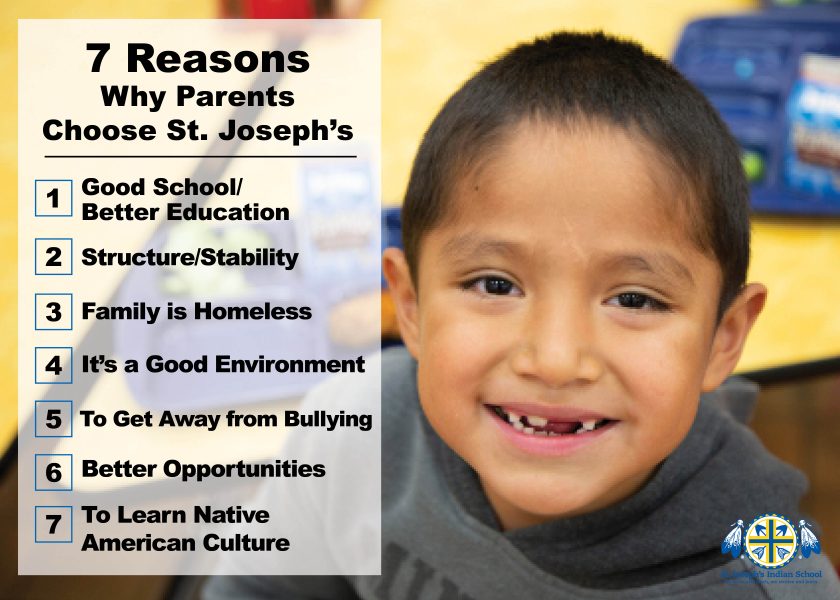 One mother, who is also a St. Joseph's alumna, opened up about why she decided her kids should follow in her footsteps and attend St. Joseph's.
"I don't want my kids to be another statistic. I want them far away from the gang mentality and the drug use that young kids seem to get involved in," she said. "I want my kids to have stability, a schedule, discipline, and to be held accountable for their actions."
That mother is not alone. So many of our parents and guardians shared similar sentiments, like this one:
"I am really pleased with how much St. Joseph's has brought my granddaughter out of her shell. I have noticed her learning so many new things, being independent and being exposed to privileges that I cannot afford on my own."
We don't take caring for these precious children lightly and we're proud so many reasons show up on that list. We're dedicated to doing everything we can to educate the entire student – mind, body, heart and spirit … and it's all possible because of generous supporters who open their hearts and bless our mission.
To continue doing our great work, we are looking for 100 people like you to choose St. Joseph's. 
"A generous person will prosper; whoever refreshes others will be refreshed." – Proverbs 11:25
Pilamaya – thank you – for supporting programs for the Lakota (Sioux) children at St. Joseph's.