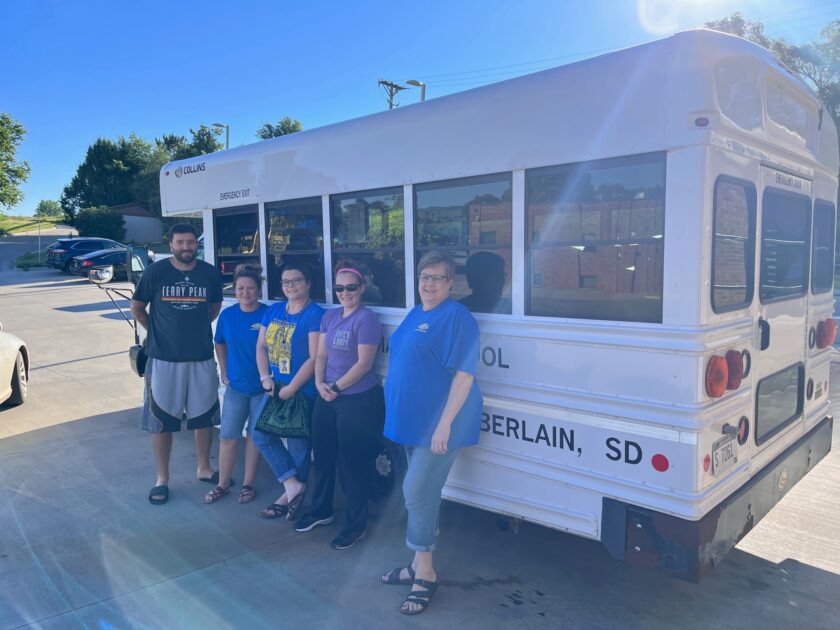 What happens to St. Joseph's students during the summer? Where do they go? Do they have what they need? Will they eat every day?
We receive those questions quite often at St. Joseph's. They are important questions, and questions we have designed outreach services around to address.
Family integration is huge in order for our programs and services to be not only successful, but also sustainable. The family circle is vital in Native American culture. Caring for children 10 months out of the year on campus is wonderful, but students need family time to build strong bonds and connection.
But, some families don't have the means to feed their children healthy meals every day. That's quite the crossroads — wanting to provide everything for your children, but not having the means to do so.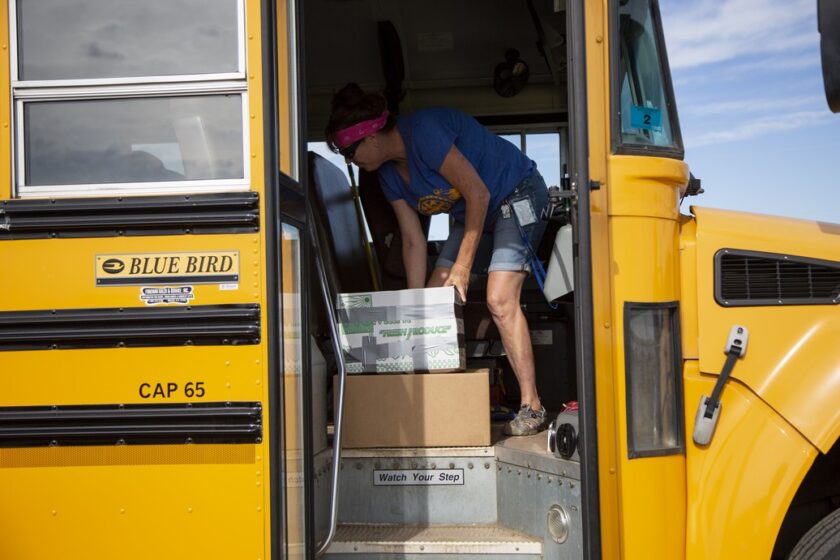 That's where your support and St. Joseph's action comes in. This summer when students went home, staff volunteers from St. Joseph's drove nine reservation routes (miles upon miles upon miles) to deliver monthly food boxes in an effort to fill the gap. The food boxes included everything from milk, bread, veggies and fruits to proteins, whole grains and more.
What was the impact?
250 food boxes
Totaling $30,000 in free, nutritious food given to families in need.
And the parents? They're beyond grateful, especially given that the prices of just about everything are rising with each passing day.
"I just want to thank St. Joe's and all of the staff who make these food deliveries possible. They are so very welcomed, needed, and my gratitude is infinite. With these troubling financial times, they are truly a God send … this summer has been hard so far and your generosity has made a dent in that hardship and I'm very thankful." — Eyvonne
"I am an alumnus, and I have two of my children who attend St. Joe's. I appreciate the food boxes during the summer months. As inflation on household necessities continues to increase, a little bit goes a long way. I wholeheartedly appreciate any help and assistance my family and I receive. Thank you!" — Amanda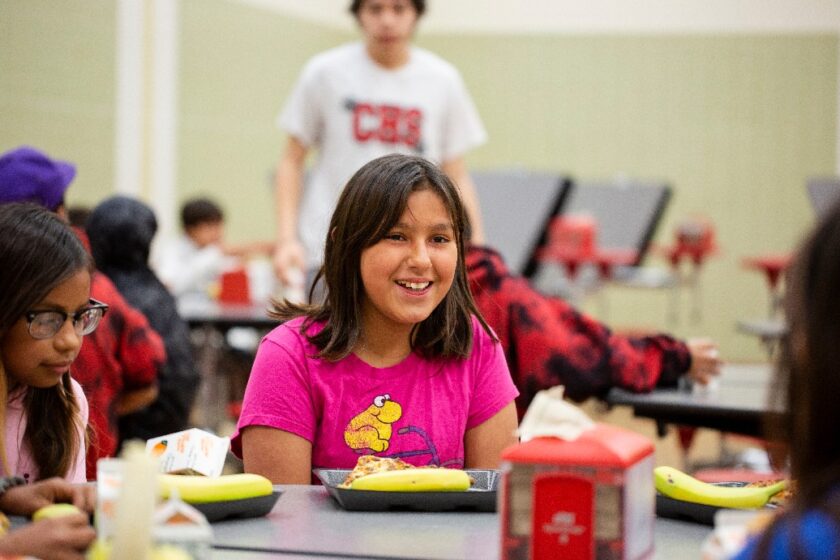 This outreach was amazing for people living off-campus. However, our Food Services department on campus kept busy providing free meals, as well, to children and families in the local Chamberlain area.
1,958 meals were served to children attending camp.
1,797 meals were served to children from another local organization in need.
293 meals were served to children living in our Summer homes.
139 meals were served for miscellaneous purposes.
Grand total: 4,187 meals were prepared and served in our campus Dining Hall to fight Summer hunger.
Philámayaye — thank you! Food seems like such a simple, basic need but the impact is incredible and so very necessary. Thank you to everyone who helped St. Joseph's Indian School tackle hunger from afar.